Hugo is one of HeroX's most decorated Solvers. With six challenge wins under his belt, his mission is to find solutions to big problems, using new technology, design, and collaborative thinking. Back in February, we spoke with Hugo about his experience in participating and building teams. In this interview, we wanted to take a deeper dive into who Hugo is as NASA's Star Solver, what motivates him, and how he navigates the exciting world of problems.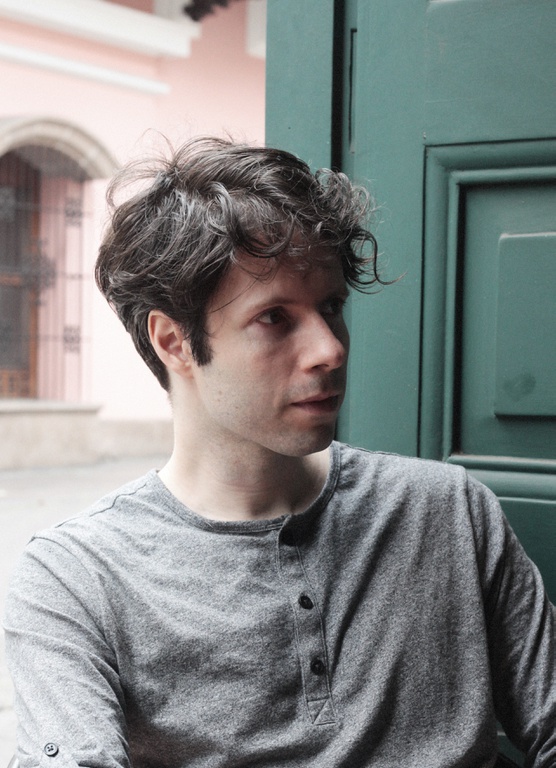 Q. What do you do when you're not competing on HeroX?
Most of my time is spent consulting and trying to find solutions using new technology. Whether that's building a new product for a company (usually startups) or coming up with something to solve an existing problem. I am on hand to find the solution, usually tech based - involving electronics or new technology - that is relevant to what they are doing.
It's difficult to find a word for it, but whether it's 'Innovation Consultancy' or 'Prototype & Design'... I am involved in both.
Here is just one example of Hugo's work > Hugo Shelley: Making Pigzbe secure as a cold storage wallet
Q. How long have you been up to this?
About 5 or 6 years. After University I went into product design for magicians and performers. It was a great way to get involved with a slightly different way of thinking about problems, coming at them from different perspectives.
From my studies in philosophy and physics, I moved into performance art, from there into technology, and from there into HeroX and associated challenges.
It's been a strange path, but I'm interested in and fascinated by new technologies that help people see the world in a different way. Whether that's for a piece of performance or theatre, or to solve a particular tech challenge for a product, often it's the same kind of thinking that gets you there.
Q. What is it that makes you want to participate in these types of challenges?
More than anything else, it's an opportunity to look at a problem that I might not necessarily be aware of, and to immerse myself in a completely different world for a period of time.
It's the excitement of working with different experts and different specialists and learning about the problem, that's really the most exciting part.
There are challenges on HeroX in areas that I've never come across, or never even considered. Once you start working on it you realize how important it is. That, in itself, is worth the time it takes to enter.
Q. No one can be an expert in every field, how do you set yourself up for success if you're not an expert, what is the first step?
The first step is to immerse yourself in their [expert] world, even for just a few weeks and try to understand a bit about the problem yourself. It helps you to identify with the people who know more than you do. The process of getting myself lost in the challenge, realizing how big of a challenge it is, and what those kinds of questions are... helps lead me to the people that can help with that particular problem.
It's often the most enjoyable phase - in the beginning when you realize "this is so much harder than I thought it was, there are no immediate solutions to this, this is why it's a problem in the first place". Understanding the context of the challenge, why people have posted it, why they are struggling with it, and why there's no immediate answer to it... thats my starting point for all the challenges I've been involved in.
Q. If you can think back to Hugo at your first challenge vs. now, what is the difference between those two 'Hugos'?
The first challenge I entered through HeroX was The Space Poop Challenge. It became very popular. I had never experienced working with these kinds of design challenges before, so that was interesting to step into. I knew how many people were entering, and I really didn't have any expectations for getting involved in the competition. For me, it was just something to take my mind off of what I was doing at the moment, to get involved in a completely different world.
For me, it was just something to take my mind off of what I was doing at the moment,

to get involved in a completely different world.
Now, to an extent it still is, but I think now I'm a bit more aware of how much external help I need to get to that final point. For the first challenge I though it was possible to get a long way myself. If I were to approach that again, I think I would have asked more people to help me in the early stages. Getting better at building teams and motivating people as part of that team, that's what has changed over the years.
There's a whole world of talented and knowledgeable individuals out there, you just have to figure out how to find them.
Some of the people I've worked with on past challenges really stand out, like Dani Epstein who is a fantastic Illustrator that I've worked with on most of the challenges I've been involved with. I've also worked with him on projects outside of HeroX, so our collaboration extends beyond the challenges I've been involved in. There's some cross-over, for some challenges, obviously. It can be with just one expert, such as with the Island of Happiness Coastal Design Competition which involved structural engineers. So far I haven't been involved in anything similar to that. I was working with mechanical designers, data analysts, mathematicians. I think people like that can be helpful for any number of challenges, especially with the technical challenges here on at HeroX. There's a bit of overlap with different experts and scientists. There's a few long-term core members of the team, but of course it varies from project to project.
It's exciting to see other finalists as well, sometimes the competitions themselves have brought people together. The Island of Happiness Competition is a case in point. It was a two phase challenge where, as the final part of the challenge, they brought together several different teams to work together on the solution.
I think that's always a bit of a gamble from the point of view of an organizer - what if your team doesn't work out? what if people don't get along with each other? They do, and I was lucky enough to go out there and work together with other innovators from all across the world, it was such a valuable opportunity.
So, I think there is definitely potential for the HeroX platform to bring people together to work on challenges.
Q. Has there been any challenge that stands out to you, as your favorite?
Every one so far! I think that one of the last [NASA] Cube Sat Challenges, the conservation based challenge, was really exciting. It was an opportunity to work with biologists and researchers. I'm excited by conservation in general so it was the perfect opportunity to bring together space research, conservation and technology, all together in the same challenge. I don't think people view them as correlated disciplines, but they all are. To bring together all things you are fascinated about in one particular thing, that was a dream come true to get involved in it.
Q. What would you say to the 'misfit tinkerers' out there who are considering participation in a challenge, but haven't yet?
Go for it! I think it's definitely worth getting involved. It's important to not be off-put by looking at some of these challenges - like one of the recent ones to do with the US Bureau of Reclamation and the Rust Busters Challenge - it's such a massive topic and I think it's easy to see that over the last hundred years people have written countless research papers on how to solve this, how people have tried and failed. I think that can be quite daunting to realize that you are addressing the same problems as very large corporations for a very long time... how will you achieve a breakthrough? especially when it's not your field?
But I think it's precisely that, it's people who aren't actively involved the field that will have some crazy off-the-wall solution. Or perhaps it's the conversations you have with the five people you get together, all of whom have different backgrounds and together with that strange synthesis of different skills you come up with something that's entirely new.
I think having faith in the mix-and-match discussion approach, and fusing things together in unexpected ways, I think that can have as much power as a very large company having a laser focus for a certain number of years.
Daunting but definitely worth a shot!
Q. In addition to having fun, is there anything you can leave with the Crowd?
Apart from just going for it? Maybe approaching challenges which initially may not seem that exciting. I think it's often the ones like 'preventing corrosion' that on the surface (pun intended) is not a terribly exciting thing to get involved in, but suddenly when you spend a little time looking at it, you can really get involved. You can find ways in which things you are doing in every day life might actually be relevant to a particular challenge - in a way you never thought it was.
It's amazing how many of these every day problems link in. So, with that particular challenge [Rust Busters Challenge] for example, I live on the narrow boats in London where I live in a large steel structure that is gradually corroding away on the water. For me that particular problem is quite a personal problem; it's the different between me waking up in a pool of water and, waking up not.
I think there are all sorts of challenges like seem like big industrial challenges that can be narrowed down to something that is quite personal to you. Finding that personal link, that's what's going to drive you forward to put in the amount of time and effort needed to give you a chance for success.
Finding that personal link, that's what's going to drive you forward to put in the amount of time and effort needed to give you a chance for success.
Thank you for taking the time to chat with us Hugo, we look forward to see you on the next leader board!
Interview by: Dessie Maliaka | HeroX | Innovation Manager
See the full interview here.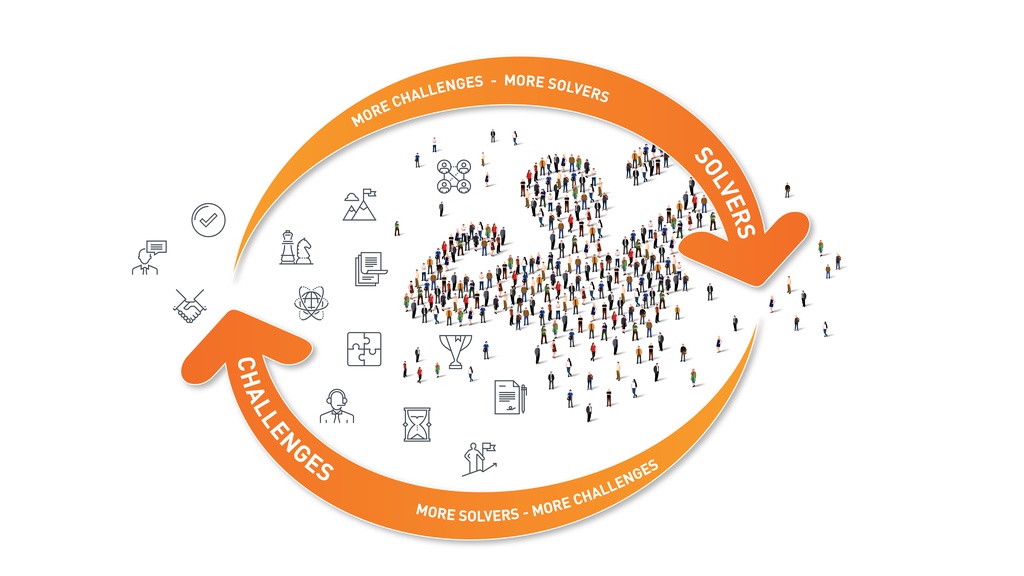 One of HeroX's missions is to show the world that 'open' does indeed win, and that open does get you some incredible results. It's so great to speak to Solvers like Hugo, because he is that HARD PROOF that no matter who you are, or what your background is, that YOU could have that solution to someone's problem, or a big challenge in today's world!
More about Hugo Shelley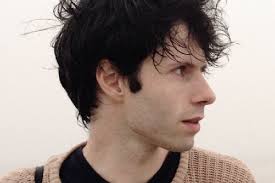 Originally from Scotland, Hugo Shelley studied Physics and Philosophy at the University of Oxford and Kings College London. More recently he attained an MLitt in Philosophy from St Andrews, and was the recipient of a NESTA award for creative entrepreneurship.
After leaving university he worked as a designer for some of the world's leading magicians and illusionists before founding Iota Technology, a design and prototyping company in East London. Since then he has worked on a diverse range of projects, from industrial sensors to educational robots for children.
Most of his time is spent trying to find realistic solutions to impossible projects. When he's not helping people build their dream products, he spends his time solving innovation challenges (and trying to stop his houseboat from slowly sinking into the river).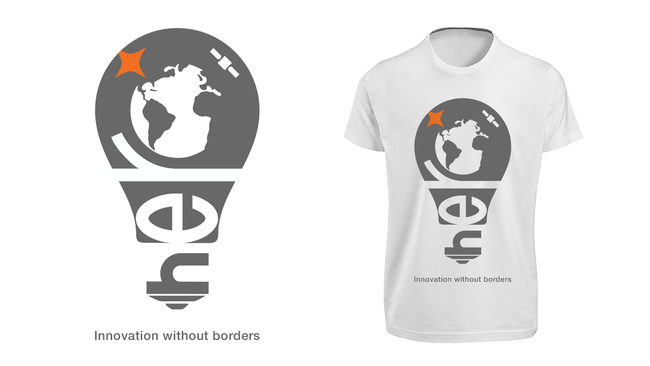 Ready to start solving?
Find your first challenge here.