As the week closes out, HeroX is on fire with a slew of new challenges, check out this awesome range of new opportunities for next "HeroX":
CineSpace 16 

This killer video speaks volumes, but in case you missed it: CineSpace is a collaboration between NASA and Houston Cinema Arts Society (HCAS) that invites the international film community to share their works inspired by, and using, actual NASA imagery through "CineSpace," a short film competition. For more information on submission, head over to their HeroX page. Winners will be announced and screened along with all finalists at Houston Cinema Arts Festival, November 10-17, 2016.
Accelerating Complex Computer Simulation In the Cloud

In the words of this challenge "The paradigm of high-performance computing has flipped: 'super' computers, with their thousands of custom processing cores are now no match for the might of the cloud – hundreds of thousands of cores available on demand and highly scalable." Imagine what we could do by harnessing the full potential of cloud computing -- the science related to fusion energy, weather and climate modelling, and computational biology would all be set to gain from changing the game, rather than building more supercomputers. The potential solutions to this problem could be anything from new algorithms to automatic parallelization, to hardware, and everything in-between. Does this get you fired up about the future? Awesome! Check the challenge page and see how you can contribute to this computing revolution! 
The AiLTA Challenge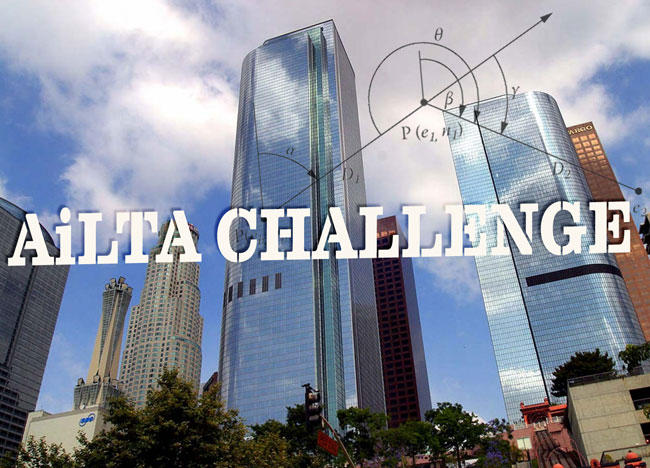 Property surveying is one of the more costly and time-consuming components of the due-diligence required in a real estate transaction. That is to say: the whole process getting a property surveyed is a real drag on the excitement that comes with closing on a property. As new economies continue to emerge and develop, commercial real estate transactions will grow in prevalence and scope, placing increasing emphasis on the need for efficiency on that process. The AiLTA Challenge is seeking a way to offer something as rich and impactful as the ALTA Survey, but with a speed and convenience that's vastly more reflective of our increasingly digital world...what does that look like? Autonomous drones? AI? Real-time geospatial map data? You tell us! Head over the AiLTA Challenge to begin scratching out some possible solutions!
Whew. There you have it, just another week in April for some determined staus-quo busters. Have a great weekend, everybody!