Innovation knows no boundaries. It can emerge from any corner of the globe and from people of all ages. Blazing Trails, a new innovator story series, celebrates the remarkable individuals who are making a name for themselves as innovators. Through their groundbreaking ideas and relentless pursuit of change, these trailblazers inspire us to embrace our own innovation aspirations and contribute to a better world.
Meet: Ross Palatan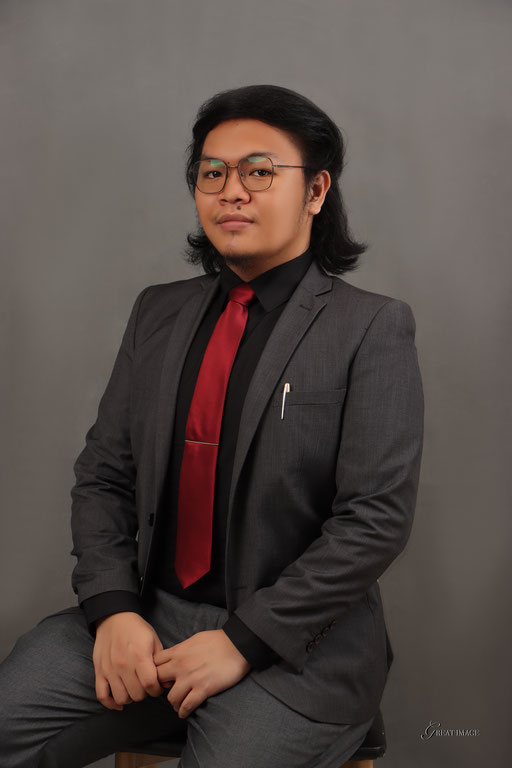 You may have heard that rocket and space science is a challenging field. Indeed, it requires considerable effort and perseverance. However, the rewards are exceptional, and the experience can be pretty enjoyable. Solving complex problems is akin to solving a difficult puzzle, and the feeling of triumph upon completion is unparalleled. Ross Palatan is a trailblazer that is becoming synonymous with innovation and advancement in the field of space technologies. In this blog, we dive into the life and accomplishments of Ross Palatan, a true innovator making waves in the industry.

At age 20, Ross discovered his passion for this exciting field and has since worked tirelessly to impact the world positively. Ross has already achieved great things through his work with NASA and inspired many others to follow in his footsteps. His story is a testament to the power of pursuing your dreams and making a difference in the world. Ross is a college physicist doing innovation and invention projects for the National Aeronautics and Space Administration.
Inspired to Join HeroX
To understand what inspired Ross to join HeroX's community of innovators, one must peek at his story from 14 years ago. Ross's passion for space and astronomy ignited at the age of 7, thanks to his parents' thoughtful decision to expose him to scientific documentaries. Since then, he has been fascinated by the mysteries of the universe and has dedicated his life to pursuing knowledge and exploration. This is a testament to the fact that a slight push in the right direction can lead to a lifetime of discovery and fulfillment. Ross says, "I always loved drawing and experimenting with little gears and motors, trying to understand how they work, and making little assemblies that do nothing but are fun to watch.".

One day, Ross stumbled upon a post on Twitter that NASA was holding crowdsourcing contests for one of their projects. Ross was inspired and knew this was the perfect opportunity to contribute to something meaningful. Without a moment's hesitation, he joined the contest and poured his heart and soul into the project. The experience was challenging but enriching, and Ross was grateful for the chance to be a part of something bigger than himself. Ross's incredible determination and skill were fully displayed when he took on two of NASA's challenging crowdsourcing contests. Despite facing stiff competition from thousands of professional engineers, scientists, and university teams from around the globe, he worked tirelessly on his own. On his first try, he emerged as one of the victors in both contests. His success is a powerful reminder that passion and hard work can overcome any obstacle and inspires all those seeking to make a positive impact in the world.
Proud Moments in Ross's Career
Ross said, "I joined two NASA Tournament Lab Challenges when I first joined HeroX as an innovator. Back then, I knew absolutely nothing about 3D modeling and the process of writing an excellent proposal to NASA, but that didn't stop me or make me feel hopeless. I asked my architect mother to give me tips on using AutoCAD. I got used to the process after a few days of playing around and learning. I carried it to other programs like Fusion360 and Autodesk Inventor. Learning a program is just one of the many problems you must overcome. Designing the device that suits the mission, is effective, and efficient in terms of mass, power, and volume is the hardest part. When I handed over my submission, I wasn't expecting anything from it. Still, I knew that, somehow, I knew I was confident with my design. I knew it worked, and I tested it again and again. After a few months of waiting, that day came, and I just knew I had won third place on both challenges on my first try. Needless to say, I was thrilled. I couldn't fathom how I beat hundreds of engineers worldwide and university teams and companies on my first try. This mere college physicist from a state university… just how. After some months, another challenge was launched. I joined again, but this time, I challenged myself. I told myself that if I didn't win this, I would never enter again. I had to see if I was just lucky that time. Fortunately, NASA and HeroX proved to me that it was, in fact, not luck. After months of waiting, I suddenly found myself incredibly happy with tears of joy when an email came to my inbox saying that the results were out, and there it was. My team, The Hyper Group, was in the first place."

Ross recently won The NASA Particle Partition Challenge, which you can find more information about at https://www.herox.com/NASAParticle/teams. This challenge was arguably the hardest of the three he participated in, and it took the longest time to make and judge. The challenge involved splitting particles of carbon and water without clogging up filters or using filters. He says his work supports the Bosch Reactor that NASA is developing for long-term deep space missions to the moon (Artemis) and Mars. The contest presented a multitude of challenges. Ross says, "Not only should the device work, but it should also be safe and efficient in terms of mass, volume, and power to be considered a viable solution, and it can never stop working. Many requirements needed to be met, and every requirement brought problems that needed solving. Most people use porous filters to separate carbon from the gas stream. Still, the main problem was that, no matter what you do to a filter, it will inevitably collect particles and compact them due to pressure difference and scraping if that is the method of cleaning used."

Ross eliminated the filter entirely and looked for different approaches in filtering technologies. One of them is the use of high voltages to ionize particles. Electrostatics. This approach was the one that stood out, out of all the submissions in the challenge, and it was the only one in the finalists that did not use a porous filter. He says, "The concept is called, funnily enough, The ConCEP or the Continuous Centrifugal Electrostatic Precipitator."
An Innovation Superstar
In Ross's own words, "Ideas come and go, but when great ones show up, I grab it and never let go. Like everyone else, I work better with inspiration and something to look forward to. Thankfully, as someone deeply in love with science, I have a LOT of motivation to use and naturally have a knack for mechanical systems.

Although I've always worked alone in terms of designing and coming up with ideas, I can say that having someone else help you and share ideas with
you can make your idea even way better and make your work more efficient. That is the magic of collaboration. If you do so prefer to work alone as I
do, then have faith in yourself and never settle when you know it can always be better... but aht aht remember deadlines! Haha"
Exciting Opportunities and Connections
"I can say that my success at HeroX has probably and most likely been one of the reasons why I have been accepted as an intern for the very same company I first explored my passion in, and it has helped be the way to achieve my dreams of working for NASA."

Ross recently joined the HeroX team under the guidance of Jessie Ford, HeroX's Director of Community Innovation. He is working on improving the platform using his own experiences.

"I am 21 and studying for a Bachelor of Science in Physics. I love playing instruments like piano, violin, and guitar, and I'm pretty good at them. Most of my skills are self-taught out of necessity or boredom. I love drawing and cooking too! I can do a LOT of things XD"

To connect with Ross and learn more about his remarkable journey, visit his LinkedIn page at https://www.linkedin.com/in/rosspal/ on LinkedIn.