🔊 Madeline Moitozo is no ordinary journalist. With an entrepreneurial spirit and keen insight honed over nearly two decades, she has a first-hand view of the shift in mainstream media and the rise of today's high-speed entertainment machine. Instead of being disheartened by these changes, she has chosen to embrace them, reshaping them into innovative, high-impact, journalistic marketing campaigns for brands that want to make a difference.
At the cross-section of communications, journalism and humanitarian issues, Madeline's company, Juniper Media, is revolutionizing the landscape of media - showing that journalism can be a tool for change, a catalyst for understanding, and a platform for the unheard. It is a journalism-meets-documentary style that demonstrates the power brands have to generate media that sheds light on what matters most. Campaigns have included work for companies such as Forbes, Indeed and Lyft featuring historically excluded communities and individuals. The work is not merely about highlighting their struggles, but about breaking stigmas and reimagining futures.
Journalism doesn't solely lie in chasing headlines, but rather in leveraging the potential of emerging technologies and engaging storytelling to shine a light on the issues that matter most.
Join Adam Olsen and Madeline Moitozo in the latest episode of Innovation Heroes as they explore adapting and innovating in the world of journalism and media, and how storytelling can be used as a force for social good.
🔉 Click to listen 👇
Highlights from Season 3: Episode 7
This is an episode in the Innovation Heroes Podcast - tune in to the full episode above or watch it on YouTube.
Below, we've pulled some highlight excerpts from our interview with Madeline...
A Media Entrepreneur with a Social Impact Focus
Madeline began her career in mainstream media, working for established organizations like MSNBC News and Vice Media. She recounts her early experiences in Los Angeles as a production assistant and later, in Washington D.C., working for the World Bank. She emphasized the value of resilience and determination. Shaped by her experiences during the recession and a strong desire to effect social change, she created Juniper Media, a company dedicated to harnessing the power of journalistic storytelling to drive social impact.
Enter: Brand Storytelling
The mission of Juniper Media is conducted by an adept team of journalists who are collaborating with global brands to elevate their social media presence and audience reach. Their ethos is deeply rooted in ethical, inclusive, responsible, and truthful storytelling—a refreshing counter-narrative to an industry often criticized for sensationalism and bias. They cover a broad range of critical social issues such as gender equality, social justice, and climate change, delivered via journalistic and documentary-style content that is both compelling and built for today's viewers.
Highlighting the Immigrant Experience - Lyft Campaign: Madeline shared about Juniper Media's significant campaigns, such as one with Lyft in response to the Trump administration's travel and immigration restrictions. This campaign highlighted the contribution of immigrants to the US gig economy, encouraging cultural understanding and empathy.
Breaking Stigmas - Indeed #jobsChangeUs Campaign: Another impactful campaign they worked on was with Indeed, the job search platform. Their campaign aimed to end the stigma around hiring formerly incarcerated individuals, creating fairer hiring practices and reducing recidivism rates.
Embracing Open Innovation & Crowdsourcing
Authentic storytelling, transparency, and values-driven practices are just a few puzzle pieces representing innovation in journalism. In today's socially conscious world, consumers demand transparency from companies. As a result, businesses must be authentic and open about their values and standpoints on global events and issues.
Juniper Media embraces this trend by offering a unique approach, utilizing crowdsourcing and open innovation. Their 'story banks' archive diverse stories, providing clients with a rich resource to utilize as per their needs. Despite the obvious commercial aspect of their work, Juniper Media prioritizes integrity over profit. Moitozo emphasized that they turn down clients whose values do not align with their mission.
The Future of Storytelling
Looking ahead, Moitozo believes technological advancements, like AI, could revolutionize storytelling. She also predicts a growing demand for transparency and companies taking a more active role in policy-shaping and addressing social issues.
(ps. This is a great segway back to Innovation Heroes Season 2: Episode 7 "Building a Culture of Innovation | Empathy for Change")
Madeline's vision extends far beyond the realm of traditional media and journalism. Her work serves as a testament that brand storytelling can be a profound force for change, illuminating the path to a more understanding, inclusive, and just society.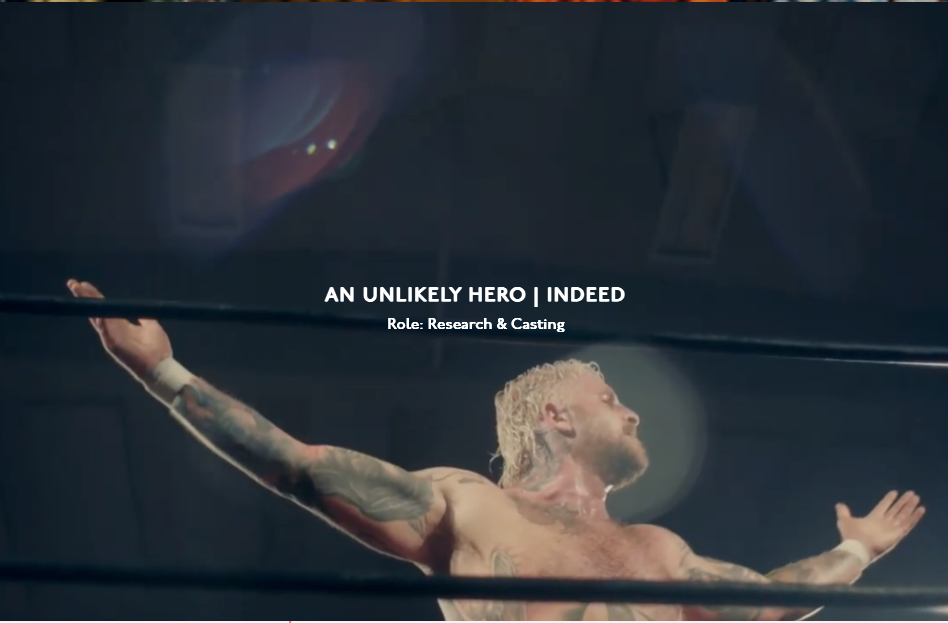 ~

Thank you for checking out Season 3: Episode 7 of the Innovation Heroes series!
Let's keep the conversation going! Interested in chatting with Adam on an Innovation Heroes segment or recommending a guest? To join the queue, send an email to possibilities@herox.com Attn: Adam. Include your name, email, and topic of interest (you can also use the HeroX contact form).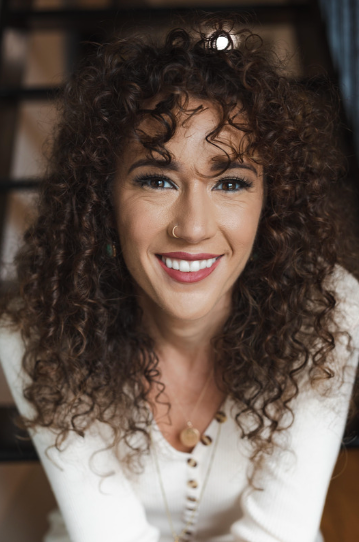 About Madeline Moitozo | Connect
Madeline Moitozo is a journalist and entrepreneur dedicated to creating a positive impact through potent and effective media platforms. She has amassed significant experience in both the public and private sectors, contributing to major media outlets in digital and nationally broadcast news programming. She has been instrumental in governmental initiatives and communications campaigns championing human rights and social justice. Her multifaceted career underscores her commitment to using media as a force for change and progress.
Connect with Madeline: LinkedIn, Website
About Juniper Media | Connect
Juniper Media collaborates intimately with global brands and organizations, harnessing the power of journalistic storytelling to create media for social impact. The team is made up of career journalists who meticulously craft impactful narratives from inception to final production, spotlighting authentic stories that animate the brands they represent.
Connect with Juniper Media: LinkedIn, Website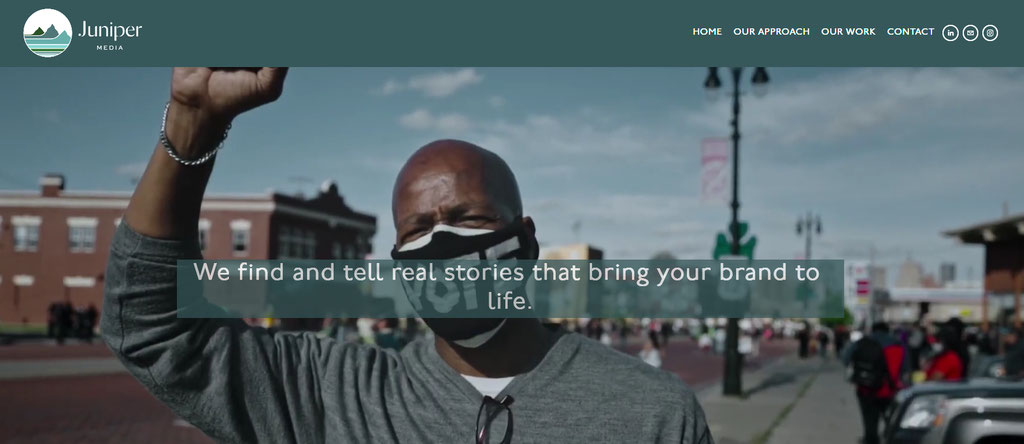 ---
🔉 About the Innovation Heroes podcast
The Innovation Heroes series covers all things open innovation, crowdsourcing, and remote work. It's time to open up the airways, share strategies, engage partners, and leverage the power of crowd intelligence to expedite solutions to the pressing problems facing every level of organization, individuals, and the world. The key word here is OPEN.
We're bringing our partners in innovation, organizations who have run their own crowdsourcing projects, innovator powerhouses, and remote work legends into the spotlight. There is a global network ready to contribute time, energy and intelligence to just about any challenge that comes their way. All we need to do is provide the opportunity. Thank you for being a part of the solution. Discover the Power of the Crowd.
About Adam Olsen | Connect
Adam is your Podcast Host and Possibilities Manager at HeroX, connecting with innovation leaders from around the world to gain insights on how they approach innovation, the technologies they're most excited about, and how these innovations impact their industries.
HeroX is a platform and open marketplace for crowdsourcing innovation that allows anyone, anywhere, to solve everyday business and world challenges using the power of the crowd.
Connect with Adam: LinkedIn,
#socialimpact #media #journalism #brandstorytelling #storybanks #crowdsourcing #futureofwork #endingstigmas
www.HeroX.com Innovation Heroes © 2021 - Your Crowd. Your Solution.