🔊 Imagine the task of driving innovation at Boeing and building a community of trusted innovators who must rapidly (and viably) advance aerospace. Now, imagine doing that with an all-female team at the forefront of your industry, and with great success.
Introducing Nichola Bates, who is doing just that. As the Head of Global Accelerators and Innovation Programs at Boeing and Managing Partner at Aerospace Xelerated, she is on the lookout for the best approaches to advancing solutions, nurturing local innovation ecosystems, and growing the aerospace sector across the globe. To accomplish this, Bates also leverages Boeing's extensive internal and global network.
In this episode, Adam and Nic explore her strategic approach to discovering and partnering with innovative companies and individuals. She highlights the importance of cultivating a community of trusted innovators who fully comprehend the rigorous safety and fidelity standards of the aerospace industry and emphasizes the value of diverse teams, which have been demonstrated to perform better and produce more robust products.
Join Adam Olsen and Nicola Bates as they explore her strategic approach to discovering and partnering with innovative companies and individuals.
🔉 Click to listen 👇
Highlights from Season 3: Episode 5
Below, we've pulled some highlight excerpts from our interview with Nicola--tune in to the full episode.
Life in Corporate Boeing
"What I find is that there are things that I can do in corporate, that I could only do at the Boeing company. The largest aerospace and defense company in the world brings lots of opportunities, but also brings a significant amount of responsibility. And it's that responsibility to grow the aerospace ecosystem that really has created my role. And that's what really what I do for the Boeing company is help us to nurture those aerospace, or potential aerospace innovators, right across the world." - Nic
"There's no doubt that there's a lot that we can do remotely but there's still no replacement for actually getting alongside our finders and really feeling what it's like to be in their position, in their ecosystem and understand what it is that we could do to really help them on their journey."
Tech Readiness: You're Missing the Point
"So I don't like to talk about tech readiness levels. At the Boeing company that's the question I get asked all the time, and my answer is 'You're missing the point'. Because the point really is that these teams can go from idea to ready for prime time very, very quickly in a way that typical air space doesn't. We have taken one company into the program that was six weeks old, and others are significantly more mature and have been really successful in other segments or other sectors - like automotive, for example.
And so for us that isn't a crucial factor, that's not what we look at. What we look around is the potential to be transformative in aerospace. And I know that's a hard thing to measure. And how we actually do that and select is by (and again, it's not rocket science) we just bring together a huge group of people from across the ecosystem - and that's our Boeing champions technical experts, that's business experts within the Boeing company, executives, within the Boeing company as well as from all of our partners. - Nic
"We effectively crowdsource the opinion."
Emboldening Female-founded Teams
"The Boeing team at Aerospace Xelerated is an all-female team, something I'm very proud of. And it's fantastic because it's not something that you see in aerospace - we don't get great representation, historically. And for me, it's something that I'm super passionate about to the point where we have a rule at the program, which is that any female-founded team that gets in touch with the program, we meet with personally. And as the applications come into the program each year we do look through the female-founded teams with a different lens.
And the reason that I say that is... of all the hundreds of applications that we've received over the years and our experience of meeting the teams, female founders talk themselves down in these applications. And we see this research on male and female candidates, and how they turn up differently. So, we take a really mindful approach to that and understand that we work with all of the female-founded teams that apply to the program, to really try and make sure that we're seeing the full picture when it comes to selection. Because the selection process is very intensive. You're competing with 150 to 200 other applicants there. And we work those down within a 6 to 8-week window. So it's a very, very tight turnaround for us. But we take this active effort with female-founded teams because we know that that's a specific problem that we've seen through the application process." - Nic

The Holy Grail of Innovation
"Technology is there, that's not the issue, it's the implementation of the technology and how we continue to iterate on that. And going back to what we were talking about earlier about this open innovation type model. How do we make that relevant for aerospace and still be safe? That's the real challenge that we have. And this is why I genuinely believe, thinking about the model, how do we build a community of trusted innovators that we know understand the high levels of fidelity and safety that we need to meet in order to make this viable in aerospace?
The more that we can build out that community and build out the trust within that community and work out the commercial piece, in my mind that should be simple. Once we have that trust there, how do we work out that co-collaboration, that co-development piece so that all of our customers are getting the best technology as quickly as possible and they're not having to wait 10 years for a cycle to go full circle for them to get something? To me, that's the holy grail and that's where we're trying to get to here." - Nic
~

Thank you for checking out Season 3: Episode 5 of the Innovation Heroes series!
Let's keep the conversation going! Interested in chatting with Adam on an Innovation Heroes segment or recommending a guest? To join the queue, send an email to possibilities@herox.com Attn: Adam. Include your name, email, and topic of interest (you can also use the HeroX contact form).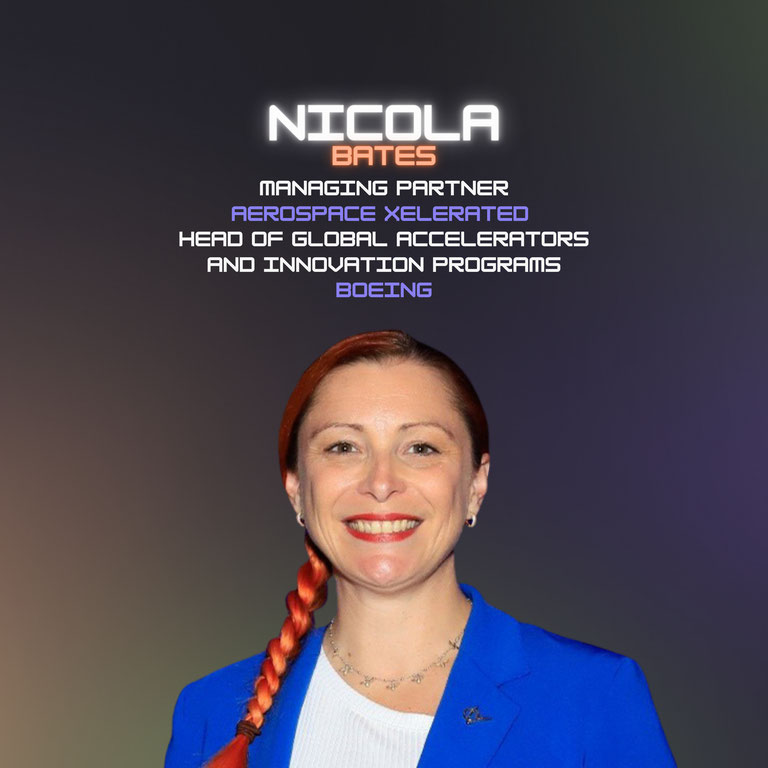 About Nicola Bates | Connect
Nichola Bates With over 15 years of experience in startups and corporate environments, she champions SMEs and fosters collaboration between them. Leading the Aerospace Xelerated program, Nichola invests in and supports startups disrupting the aerospace sector. A strong advocate for women in tech, she believes in the power of finding one's tribe and inspiring others to think big.
Connect with Nicola: LinkedIn
About Aerospace Xelerated
Aerospace Xelerated is a funded, 3-month accelerator for early-stage startups striving to advance the future of sustainable aerospace. The programme is open to startups globally and is a Seed to Series A-stage accelerator for technology startups looking to impact and scale in (or establish themselves into) the aerospace industry. This programme is delivered by The Boeing Company and Tawazun Council.
Connect with Aerospace Xelerated: LinkedIn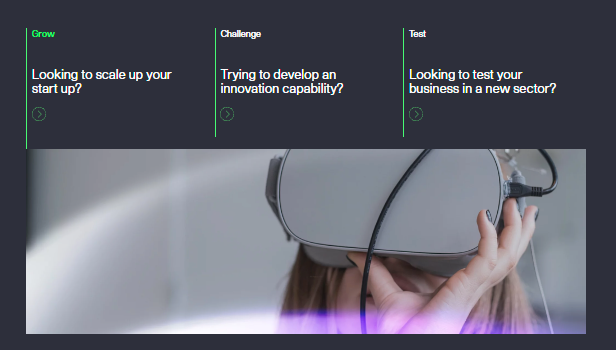 ---
🔉 About the Innovation Heroes podcast
The Innovation Heroes series covers all things open innovation, crowdsourcing, and remote work. It's time to open up the airways, share strategies, engage partners, and leverage the power of crowd intelligence to expedite solutions to the pressing problems facing every level of organization, individuals, and the world. The key word here is OPEN.
We're bringing our partners in innovation, organizations who have run their own crowdsourcing projects, innovator powerhouses, and remote work legends into the spotlight. There is a global network ready to contribute time, energy and intelligence to just about any challenge that comes their way. All we need to do is provide the opportunity. Thank you for being a part of the solution. Discover the Power of the Crowd.
About Adam Olsen | Connect
Adam is your Podcast Host and Possibilities Manager at HeroX, connecting with innovation leaders from around the world to gain insights on how they approach innovation, the technologies they're most excited about, and how these innovations impact their industries.
HeroX is a platform and open marketplace for crowdsourcing innovation that allows anyone, anywhere, to solve everyday business and world challenges using the power of the crowd.
Connect with Adam: LinkedIn,
www.HeroX.com Innovation Heroes © 2021 - Your Crowd. Your Solution.