Christmas in space. Would you mind visiting relatives if they were orbiting the Earth at 17,500 mph? Or would you rather just be that far away?
So how do they celebrate the holidays on the ISS? It's actually not so different from how we do it back on the home planet, as the crew keeps up with many of our Earth-side traditions.
This year, in fact, they even got a day off for Christmas. Since they usually get weekends off, this means they got Monday, December 26th off (as many of us down here did) – and an extra day to talk with loved ones and relax in microgravity.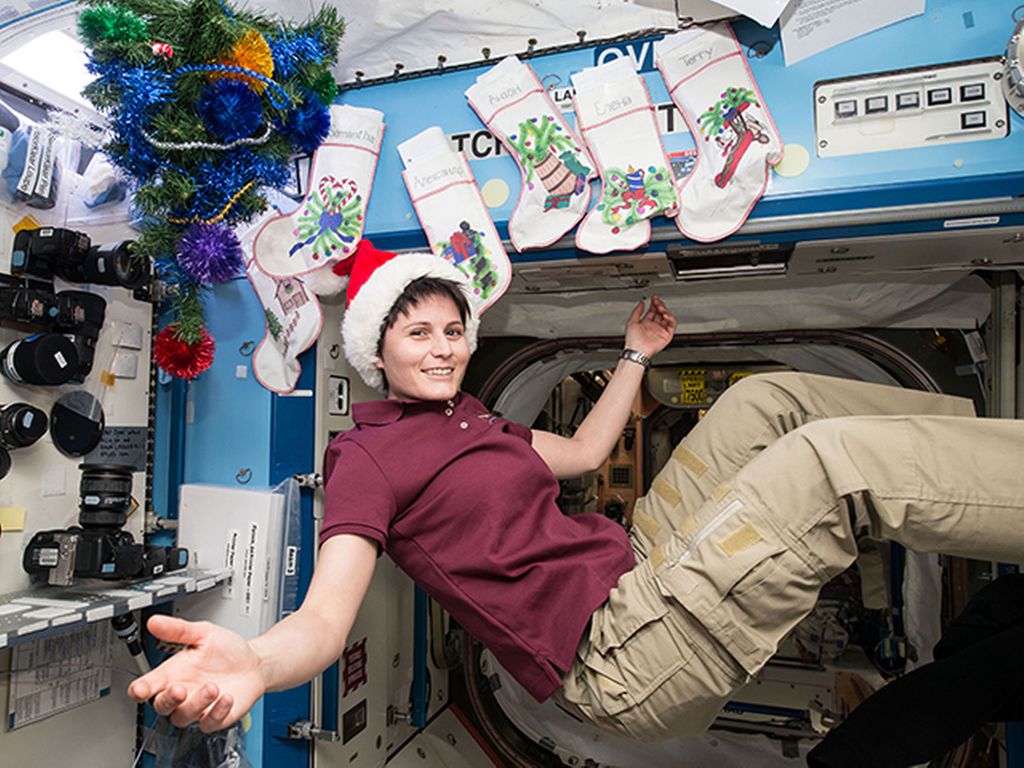 Image credit: Space.com (Xmas 2014)
But I know what you're thinking – what could they possibly have to eat for Christmas dinner up there? Whatever they're having, let's hope they're not discussing the Space Poop Challenge during the meal. That would be radically inappropriate. It's not as if we take every possible opportunity to mention it, or anything (it's closed for entry now, by the way.) 
So what's on the menu for the Expedition 50 crew, floating above us? A pretty nice spread, with some traditional meals from the U.S. and Europe:
Chicken supreme with morel mushrooms
Ox tongue
Turkey
Fruit salad
Green beans
Mashed potatoes
Cornbread stuffing
Cran-apple cobbler
Chocolate cake!
Gingerbread
Apple cider
Hot cocoa
If you're thinking, eh, they're probably eating some tin-can junk, Christmas in space isn't that cool, I don't even want to be an astronaut anymore – think again. These tin cans were prepared by some top French chefs, and they probably taste pretty darn good.