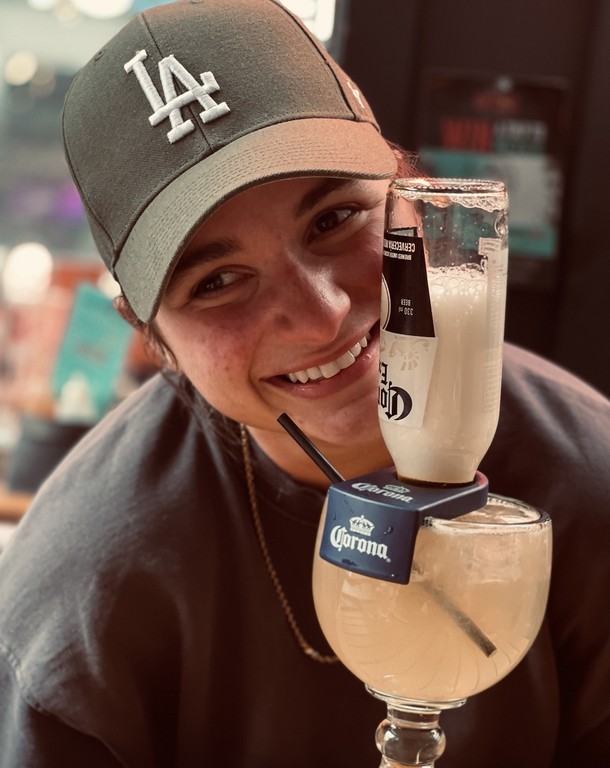 Introducing our Innovation Manager, Dessie Maliaka, or as we like to call her, our "Chief Shenanigans Officer". The informal title certainly speaks for itself, Dessie brings the fun wherever she goes (virtually, of course). She loves making people laugh and quite honestly, we love laughing with her. If she's not leading the charge during a team huddle, happy hour, or other social events for us HeroXers, she's crushing company innovation goals and maximizing our potential growth. Dessie is the queen of taking an idea and turning it into something real... we certainly got lucky when she set her sights on us!
Prior to joining HeroX, Dessie started her career as a private banker in South Africa before moving to Canada to further her studies. She completed her MBA in Toronto and although she learned a lot, she quickly realized the traditional MBA career paths (finance or consulting) just weren't for her long-term. Shortly after her graduation, she was accepted into the Venture for Canada graduate program which acted as a foot in the door to startups - a world she has been drawn to since her teenage years. It was through the program that she was connected to HeroX, and the rest is history!
So how'd we get so lucky to land and keep Dessie around? And what does she love most about HeroX?
"I was super intrigued with HeroX and what they were up to, and after spontaneously moving out to Halifax, the flexibility offered from the work-from-home setup made the role even more attractive. I was initially nervous to accept a remote role (I had never done anything like it before) but after having a few conversations with the team I was sold! So ultimately, the thing that sealed the deal was 100% the people - they are the bomb dot com.
It's hard to narrow it down to just one thing I love about HeroX, but I really appreciate our "bring it on!" attitude. Everyone has such a willingness to get things up and running quickly and just iterate as we go. We wait for no one. We strive for progress, not perfection, and the whole team is incredibly generous with giving feedback and supporting you in making things better."
When Dessie isn't clowning around behind the scenes with us you can catch her anywhere outdoors. From chasing waterfalls while hiking to catching waves at the beach, she's a thrill-seeker at heart. When she can't make it outdoors you can find her at the gym crushing weights or trying out a new sport. Although she calls Halifax home, she has certainly taken advantage of the HeroX 'work from anywhere' motto and can often be found traveling throughout Canada and over the pond to the UK to visit her family.