If you didn't already know, for the past four years Instagram has been hosting the Dronestagram contest, a pretty awesome international competition for drone photography enthusiasts. Each year they collect submissions of the best photos, which are judged on creativity and photographic quality by an esteemed panel of photographers and photo editors.
This year, the 2017 Dronestagram Contest was judged by a panel that included National Geographic Deputy Director Patrick Witty, along with Nat Geo photo editors Jeff Heimsath and Emanuela Ascoli. The results will be published in all their glory in National Geographic, but you can check out the finalists below!
Usually there are only three categories – Nature, People, and Urban. But this year they got so many great submissions that they had to extend the winner's circle to include a new category, called Creativity.
Category: Nature
Category description: Show us how drones can capture the beauty of mother earth!
First Place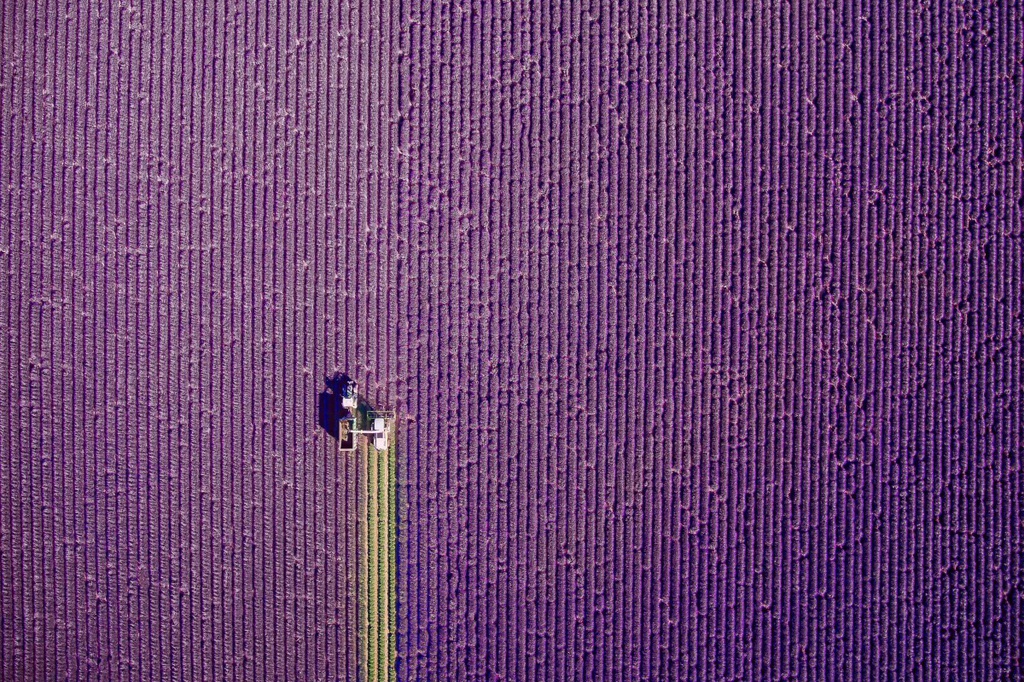 Provence, summer trim by jcourtial
Photographer's description: "The lavender fields of Provence getting their summer trim"
After winning the contest, jcourtial said:
"I went to Valensole hoping to get an original picture rather than the classic view of the sunset in the background. I knew this was the beginning of the harvest season so I hunted down tractors and waited patiently until some started to harvest in a pattern that would create a pleasing composition from above. I just had to start the drone engine and capture the photo against a really strong wind. I thought I would have had a nice picture in the day, but I had no idea this one, in particular, would be so well received. My girlfriend was with me and I must thank her for her patience as we waited quite a long time to find the perfect spot. It has now become my favourite picture ever taken."
Second Place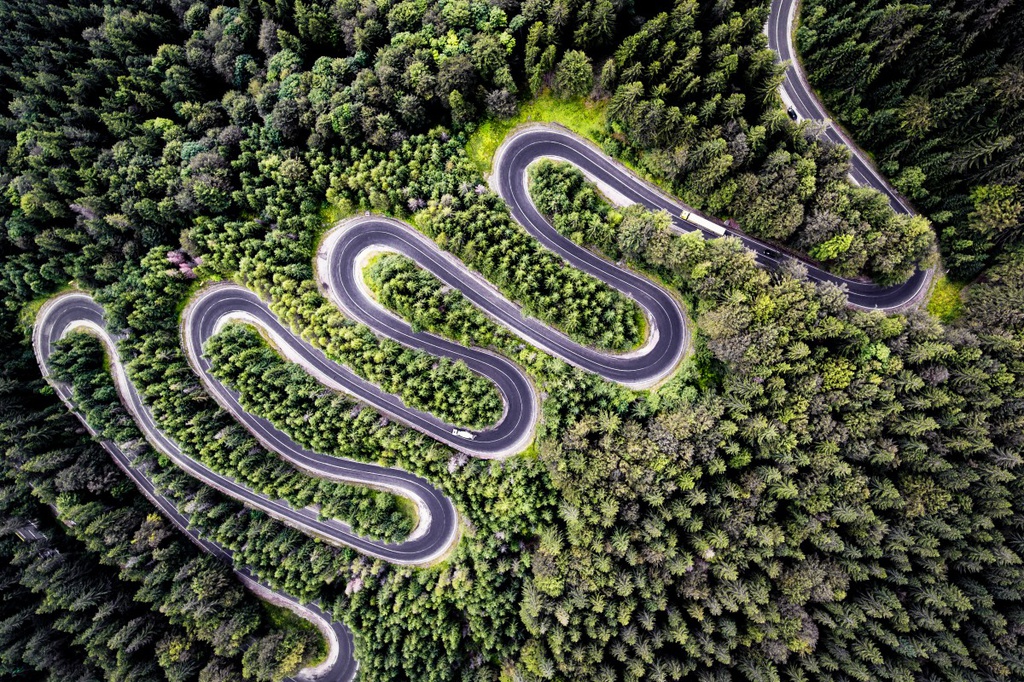 Infinite Road to Transylvania by Calin Stan
Photographer's description: "Infinite road to Transylvania. Yes, THAT Transylvania. In Romania, of course. This is the road that goes to Sighisoara, Count Dracula's birth place. The legend says that this is how he sees the country, in his nocturnal flights!"
Third Place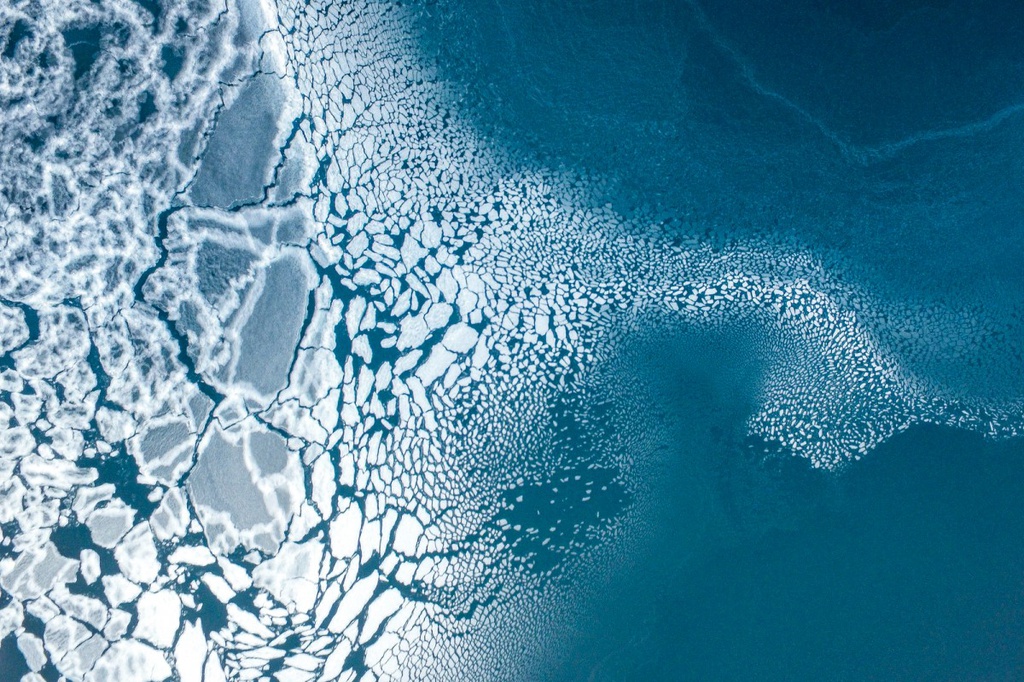 Photographer's description: "Sea ice formation in East Greenland during February 2017. We can already see there the climate changes and direct impact on ice."
Category: People
Category description: Submit your best aerial pictures featuring people through innovative angles.
First Place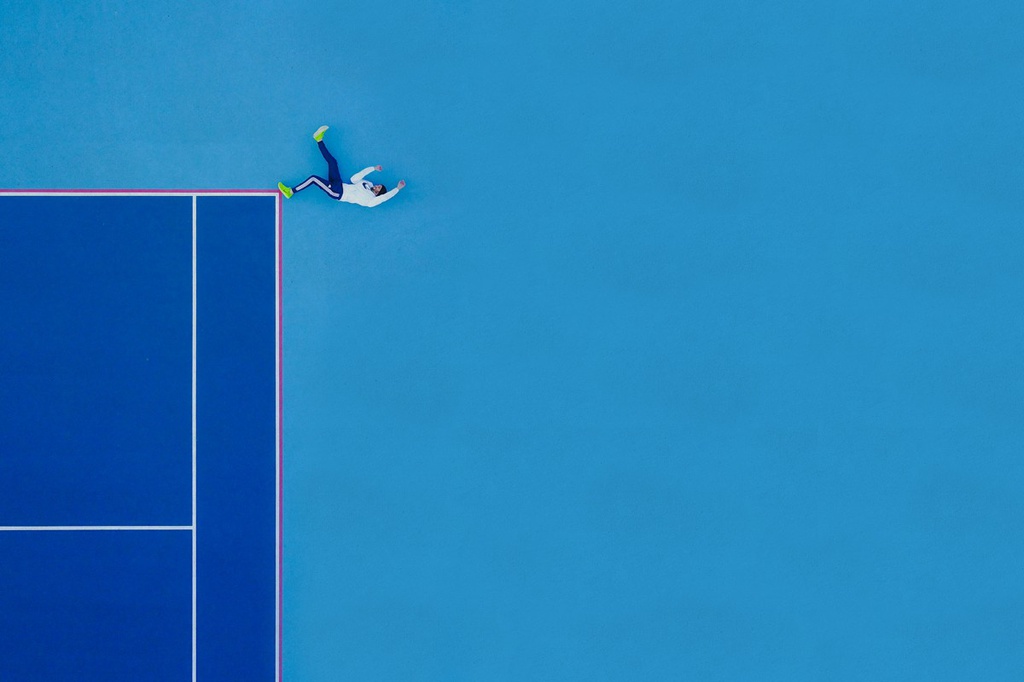 End of the line by Martin Sanchez
Photographer's description: "When you walk around a new world perspective you forget what is up and what is down. Here is my @visualdroneart of the day. Falling from the edge of lines."
Second Place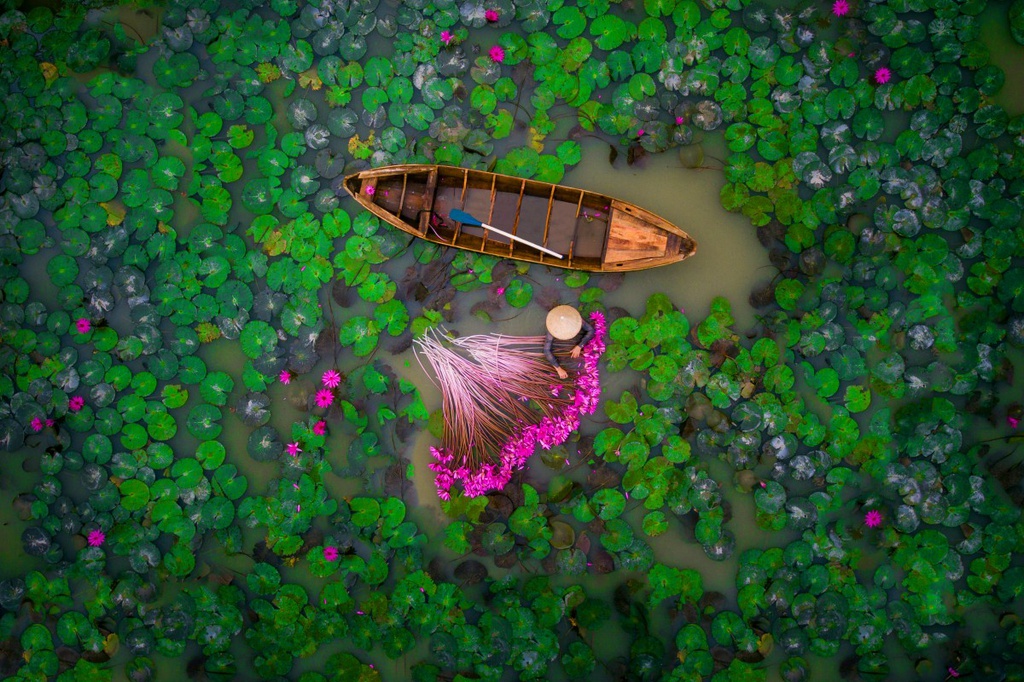 Photographer's description: "A woman harvests water lilies in a pond in the Mekong Delta in Vietnam"
Third Place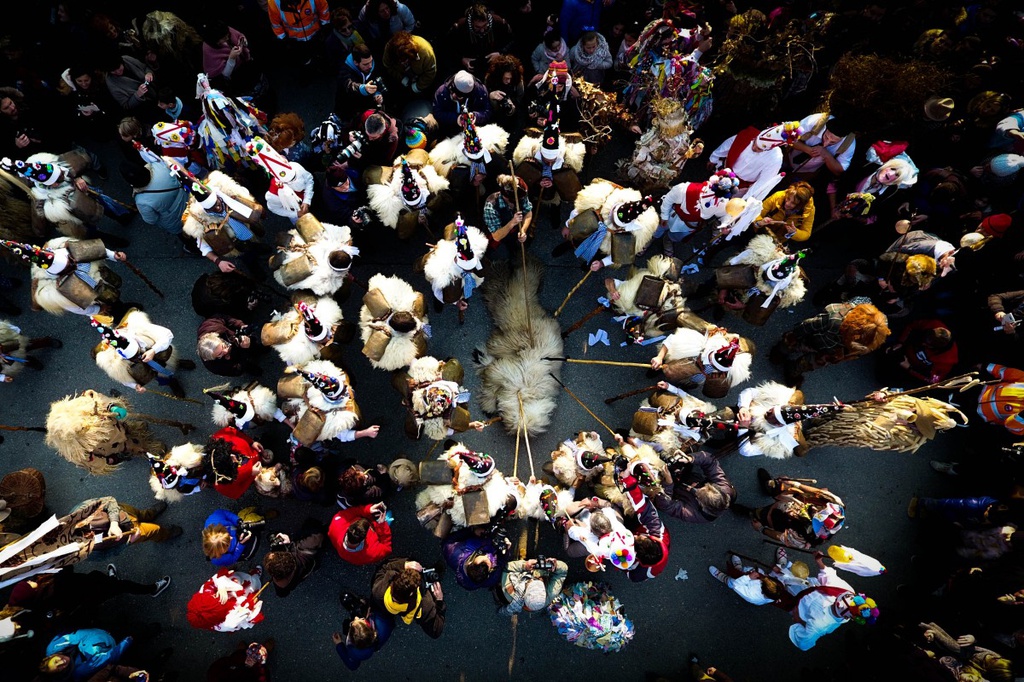 Photographer's description: "La Vijanera es una mascarada de invierno que se desarrolla en la localidad de Silió, en Cantabria (España), el primer domingo de cada año."
Via Google Translate: "La Vijanera is a winter masquerade that takes place in the town of Silió, in Cantabria (Spain), the first Sunday of each year."
Category: Urban
Category description: Cities, buildings, architecture and skylines magnified by drones!
First Place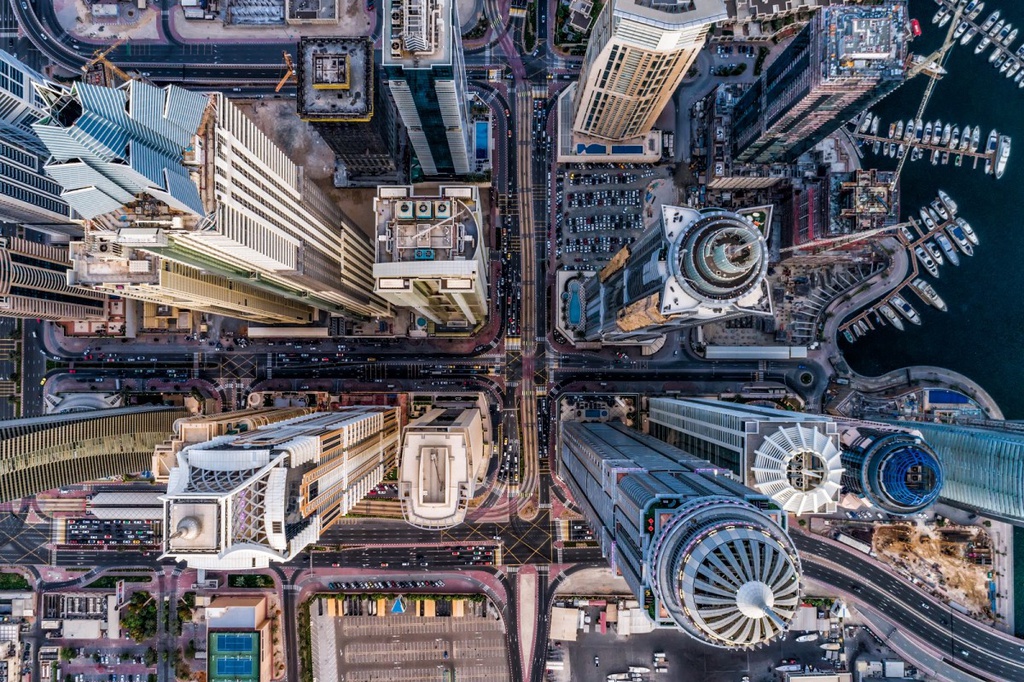 This incredible image features the high-rise skyscrapers of Dubai, from a perspective few people ever see.
Second Place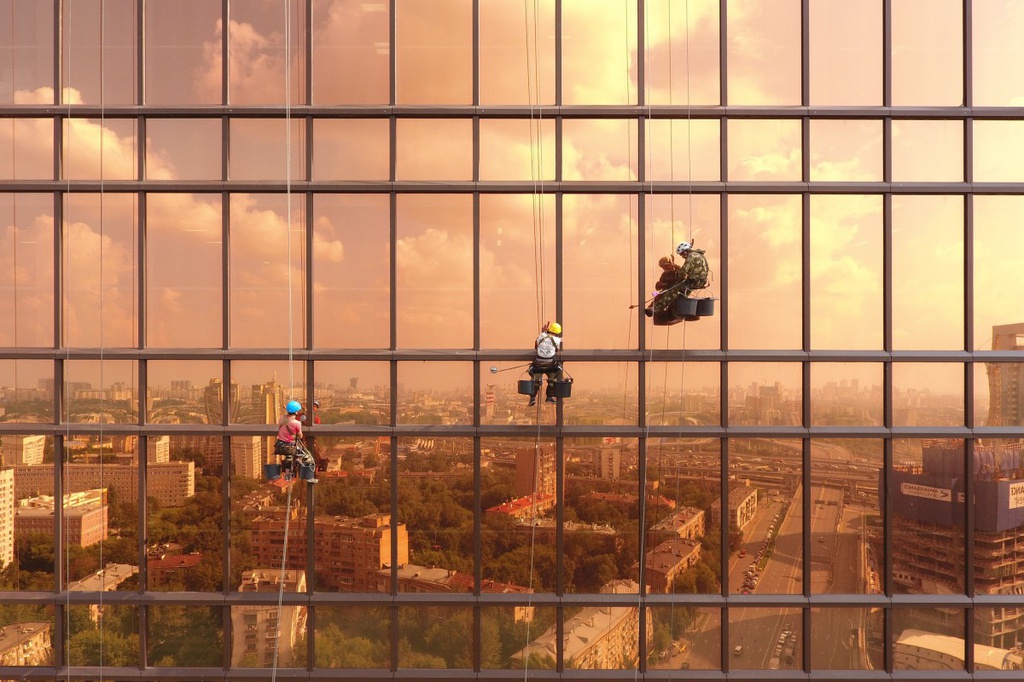 Dawn on Mercury Tower by alexeygo
Photographer's description: "The work of industrial climbers on the tower "Mercury" in Moscow City."
Third Place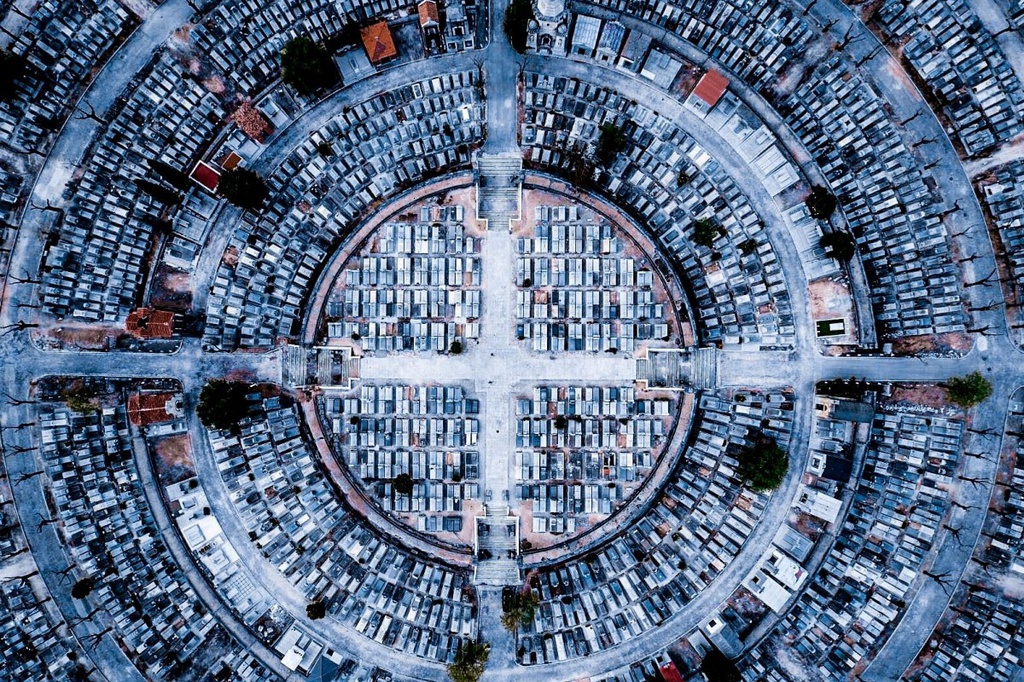 Photographer's description: "Urban photo in Madrid"
Category: Creative
For this category, there are no first, second, and third place winners. All of the following submissions have won in the Creative category.
Submission One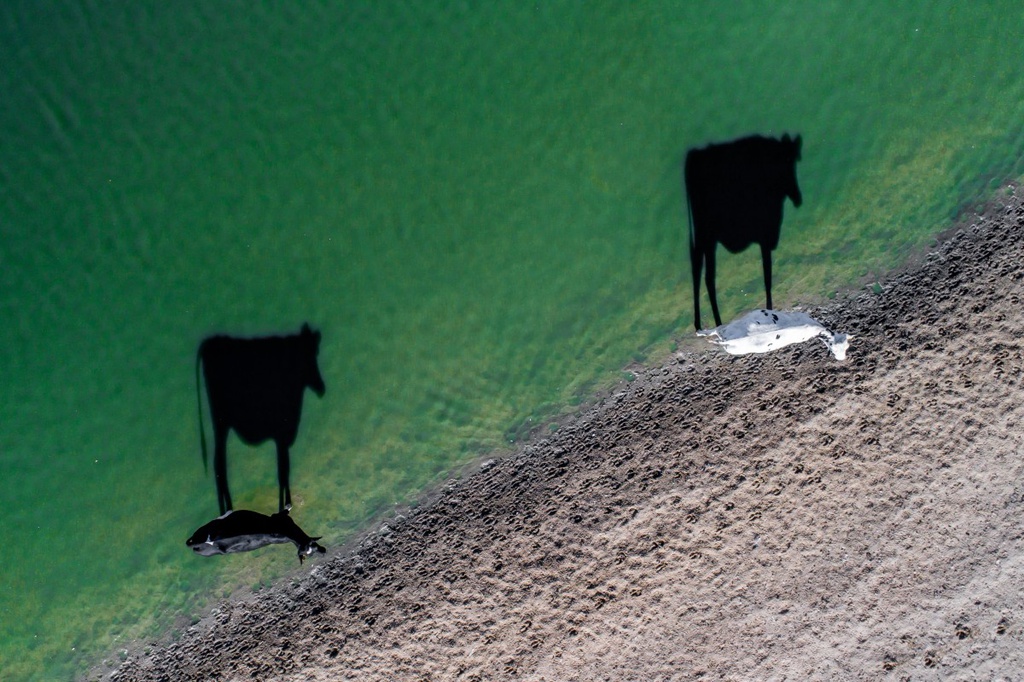 Photographer's description: "Two cows take their morning drinks as the sun casts their shadows across the water."
Submission Two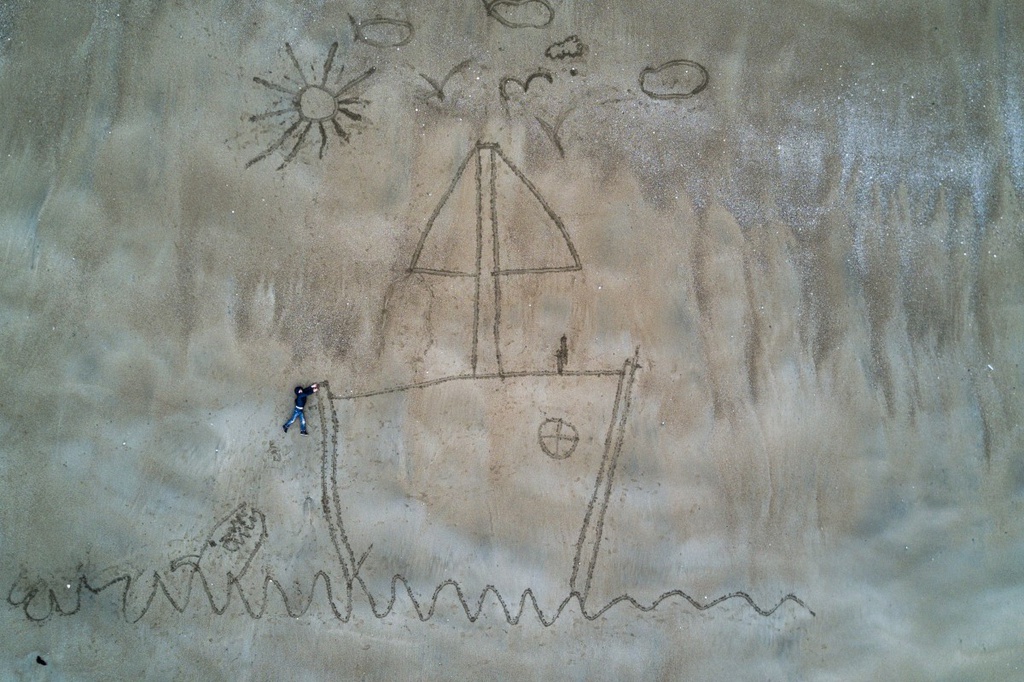 Ugo le marin by rga
Photographer's description: "Ugo en difficulter en pleine mer."
Via Google Translate: "Ugo in difficulty in the open sea."
Submission Three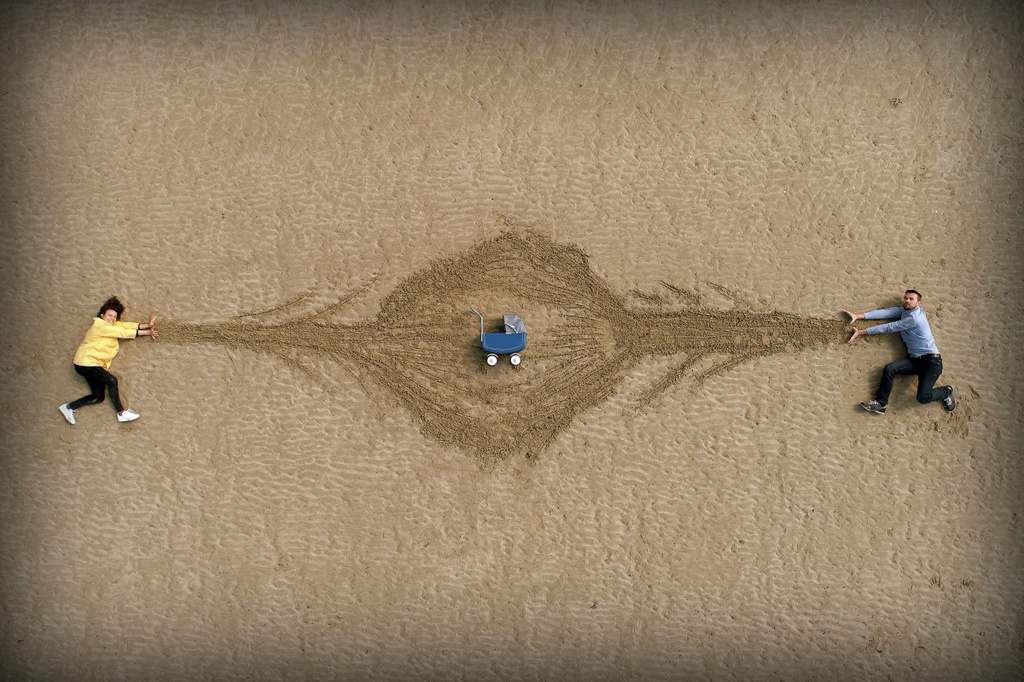 Photographer's description: "My girlfriend and me will be soon new parents, so this picture was a funny and original way to announce the new to our friends and family, inspired by old school videogames"
Wow, drones can definitely take some stunning photos from their vantage point high in the sky! As their price has dropped and their usability has increased, UAVs have become incredible tools for not only fun photography, but a variety of more serious applications as well.
That's why HeroX is hosting the $100,000 Land Survey Automation Challenge, a global competition to significantly expedite commercial real estate transactions by using drones for property surveys. We already have our winners of the Concept Phase, and we're on to the Prototype Phase now. Keep your eye on the challenge to see what kind of prototypes our innovators will come up with!