We asked, and you answered! In a poll conducted by HeroX this past October, we wanted to know what you, the readers, think about one of the most pivotal areas of modern innovation and development. As part of the Dynamic Risk Cognitive Computing Challenge, we wanted to know what you all thought about machine learning, and how it should be used.
With over 120 respondents, the answer to the question, "If you could only pick one area of focus, what would the most useful application be for machine learning in the coming years?" yielded the following results:
Predicting crimes?                                                                                  8.2%   
Reduction of industrial/vehicular accidents through automation?          11.9%   
Prevention and diagnosis of disease?                                                   55%
Modeling and predicting natural disasters?                                           22%
Forecast market trends and potential crashes?                                    13.8%
Clearly, when it comes to machines that can read, interpret, and mine data - all for the sake of finding patterns and predicting trends - the HeroX community wants to see that technology used to address public health and disease. Given the growing importance that crowdfunding and crowdsourcing play in the innovation and development process, assessing where the public thinks our efforts should be directed is a pretty good of anticipating where the next big leap is going to happen!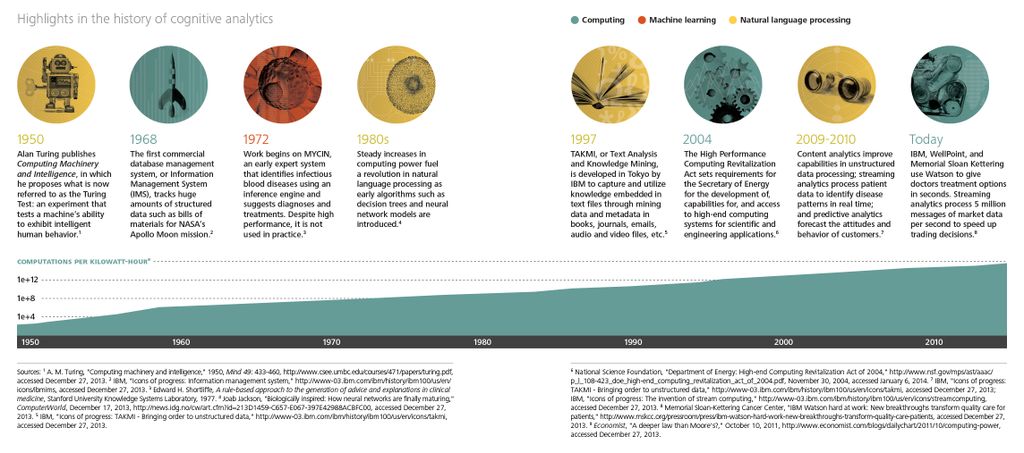 The growth and market share of "cognitive analytics" (aka. machine learning/cognitive computing). Credit: dupress.com
Stay tuned for more polls about the future of innovation, and be sure to make your voice heard! And for those who are interesting in making a difference, the Cognitive Computing Challenge is still open for submissions.
If you are a computer programmer, software engineer, analytics expert, or just someone who loves data-mining, be sure to head on over the Challenge Page to register! All submissions are to be made before January 11th.
Top Image Credit: HeroX