For Canada's Aboriginal communities, life expectancy and health outcomes continue to lag behind the national average. It is for this reason that MNP recently launched Operation Blue Sky: Aboriginal Health Initiative, an incentive competition designed to inspire ideas on how to improve the health and wellness of Canada's Aboriginal population of 1.1 million people.
Similarly, efforts are being made all across Canada to ensure that First Nations communities have better access to basic utilities, such as electricity. Given the high cost of extending grid lines to remote communities, the rising costs of fuel, and the impractically of relying on diesel generators for power, many First Nations are looking to renewable energy as a cleaner, cheaper, and self-sustaining alternative.
For example, on the island of Haida Gwaii (formerly the Queen Charlotte Islands), located off the northwest coast of British Columbia, the Haida nation is looking to a combination of wind and solar to meet its future energy needs. Historically, the island's electricity has been provided by BC Hydro. But this arrangement has provided power predominantly to the islands larger towns, forcing others to rely on diesel fuel generators or simply go without.
As such, back in 2009, work began on the NaiKun wind operation. As part of an agreement between the Haida Nation and the NaiKun Wind Energy Group, this $2 billion, multiphase project calls for the creation of a 110 wind turbine array in Hecate Strait, located between the BC mainland and Haida Gwaii.
The first phase of this operation will generate 396 megawatts (MW) of energy for local use. But once completed, the full array will provide power to an estimated 200,000 homes in the region, and cut carbon emissions by roughly 450,000 tonnes per year.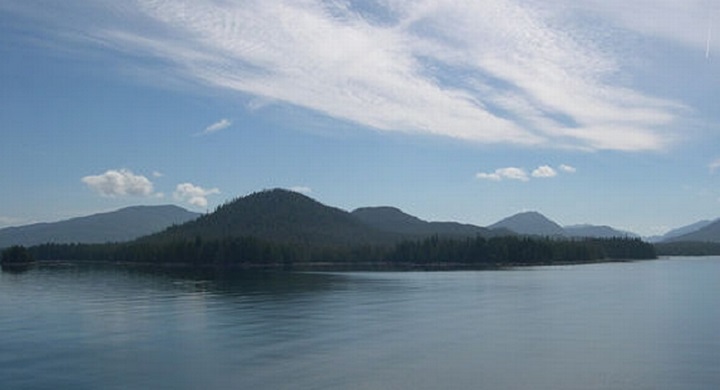 Located in Hecate Straight, the Naikun Wind Energy Group intends to build a 396 MW operation to see to the needs of residents in Haida Gwaii. Credit: rechargenews.com
In addition, Spark Sustainable Energy Solutions has been working on sustainable energy projects in Haida Gwaii since 2007. These include the Village of Queen Charlotte Solar Array, a project which relies on a series of PVC arrays to provide power to the village of Queen Charlotte (located in Skidegate Inlet), as well as the installation of wind turbines and rooftop solar arrays.
Similarly, the Sc'ianew (Chenuh) First Nation - a community located in Beecher Bay (30 km south-west of Victoria) - recently entered into a lucrative partnership with the B.C. government. As part of the B.C. government's First Nations Clean Energy Business Fund, the community will receive $400,000 to install an ocean thermal energy system that will draw heat from the ocean and use it to heat local homes.
At present, the system is expected to provide heating for 50 homes in the area. However, plans exist to expand the system so that it can provide heat for a new town called Spirit Bay - a planned development that will create a community with over 600 mixed residential units and a town centre on 40.5 hectares (100 acres) of land in the region.
And then there's the T'Sou-ke Nation, an Aboriginal community that lives on the southern tip of Vancouver Island that has gained considerable recognition in recent years for their commitment to renewable energy. Back in 2007, the Nation hired Andrew Moore as solar project director to create a solar array that could break the community's reliance on both BC Hydro and diesel generators.
This resulted in the creation of the "Sum-SHA-Thut" (the Sencoten word for "sunshine") solar array, a 440-panel, 75 KW solar installation that not only broke the community's dependence on external suppliers, but ushered in an era of sustainable living consistent with the community's most sacred beliefs. Since that time, the community has also signed a $750 million partnership with TimberWest and EDP Renewables Canada to develop a 300 MW wind operation on southern Vancouver Island.
The transition to renewable energy is being motivated by a number of factors, not the least of which are the rising prices of fuel and the desire to reduce our carbon footprint. But as always, such a transition needs people to lead by example and take the bold steps necessary to make it happen sooner other than later. In this respect, many of Canada's First Nations are leading the way towards a cleaner, more sustainable future.
Help make a difference for Canada's Aboriginal communities. Share MNP's Operation Blue Sky or register in the challenge for a chance to win up to $25,000 in prizes.
Top Image Credit: sparkenergy.ca