It's what is known as inductive charging: the ability to use an electromagnetic field between two objects to provide electrical power. In recent years, this concept - which was originally proposed by Nikola Tesla - has been explored as a way to charge mobile phones and devices. As part of the ongoing revolution in wireless technology, the ability to keep our devices powered without the need for plug-ins and sockets could prove to be more than just an added convenience. In fact, it could very well revolutionize the way we live.
This year, the technology was featured heavily at the Consumer Electronics Show in Las Vegas, where numerous big-name companies showcased their latest innovations. However, few managed to cause as big of a stir as Energous, a San Jose-based company that used the occasion to unveil the Wattup - a wireless system that can recharge mutiple devices from up to four and half meters (15 feet) away.
Like all wirelss charging concepts (and Wi-fi for that matter), the system uses a power transmitter (or router) to deliver energy through focused radar frequency (RF) waves. On the other end, a Wattup reciever - which consists of multiple micro antennae and an embedded chip placed inside the device - converts these radio waves into direct current (DC), charging the batteries without the need of a plug-in power cord.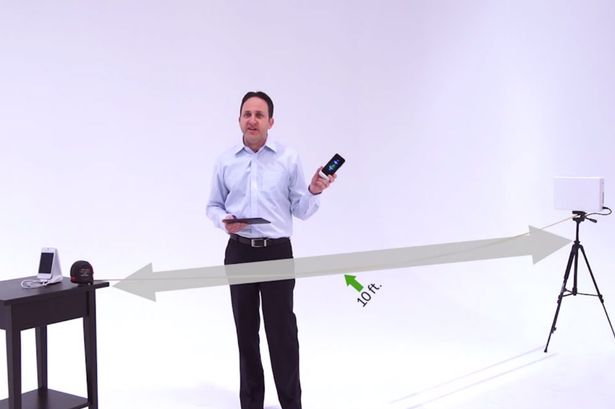 The entire system is software controlled, using proprietary algorithms to dynamically direct the charging waveforms. Communication between the transmitter and the receiving units are handled via Bluetooth Low Energy and wireless networking protocols. This enables the transmitter to scan a room for mobile devices and then send multiple signals to charge them all simultaneously.
Naturally, Energous insists that the system is perfectly safe. They claim that because it uses the same radio frequency spectrum as Wi-fi routers and cordless phones - coupled with the fact that the transmitter sends out multiple packets of small energy - that the energy density in any one area of a room where the system is located will be low.
The demonstration certainly impressed quite a few people in Las Vegas this year. Whereas most wireless charging systems rely on induction through direct contact - such as the Qualcomm WiPower charging station (which was also featured at the show) - the Wattup requires no connections or contact to charge devices. All that is required is that they be within range of the transmitter.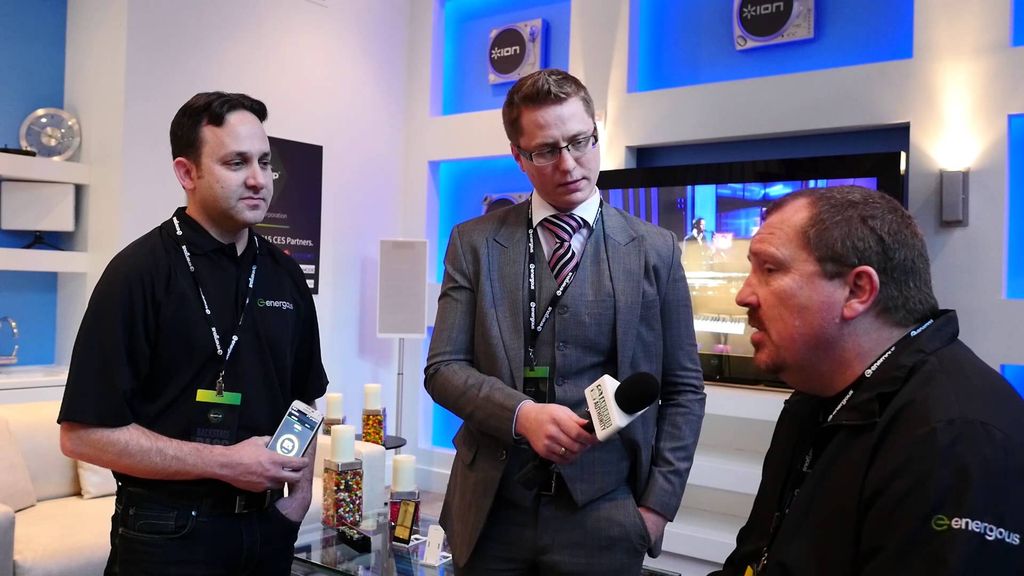 At the CES 2015 awards ceremony, which was held on January 8th, the company was honored with five awards. These included two "Best of CES 2015" from Engadget in the categories of "Best Innovation (Disruptive Tech)" and "Best (Connected) Home Product". In addition, the company was also named as a 2015 CES Innovation Awards Honoree in the categories of Smart Home, Portable Power, and Embedded Technologies.
As Stephen R. Rizzone, CEO of Energous Corporation, said of the experience: "The 2015 CES was a tremendous event for Energous as we successfully met our long-standing objective of demonstrating WattUp wire-free charging in prototypical consumer products which were jointly developed with our strategic partners... Throughout the week, we met with nearly all of our current JDA partners and won several prestigious awards, competing against some of the biggest and best consumer products companies in the world."
Of course, consumers will have to wait a little longer before being able to buy the system. Energous hopes to license the technology to other companies for integration into future devices, and it's already working with companies like Taiwanese manufacturer Foxconn. The most optimistic estimates say the technology could be appearing in stores by 2016.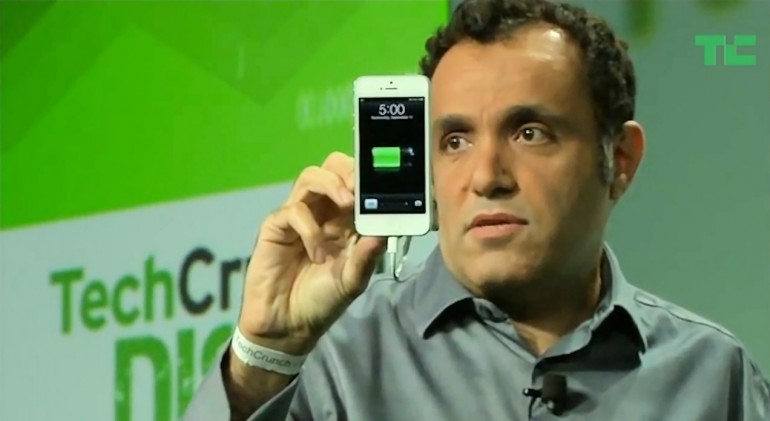 Other examples of wireless charging systems include the Cota, a wireless power transmission system that uses phased array attenas to beam microwaves to a reciever module. Originally unveiled at Tech Crunch 2013, Physicist Hatem Zeine and Ossia Inc. - the Redmond, Virginia-based company behind its development - previewed how the safe technology could charge devices up to 9 meters (30 feet) in any direction.
The Cota differs from the Wattup in that its software controls are designed to provide line-of-sight wireless charging only to specific device, which the company insists is both safer than conventional microwaves and a way of ensuring that it does not interfere with other devices. Originally, the system was projected to hit the market this year, but so far remains unseen.
More far-reacing applications for wireless charging include charging stations for electrical vehicles, space-based solar power, and in-road electrical vehicle chargers, just to name a few. Given that the technology promises true mobility, not to mention the means for sustainable alternative energy, it is unlikely that there will be a shortage of developments in coming years.
And be sure to watch this video of the Wattup demo at CES 2015, courtesy of Energous:
Sources:
Image Credits: