Safety
Creating and implementing a world-class safety protocol for liquid-fueled rocketry teams in universities across the US and Canada is a priority for the Base 11 Space Challenge.
Safety requirements include:
Industry-approved Base 11 Space Challenge Safety Guidelines provide safety advice and establish minimum safety requirements for teams.
Each team must designate a Safety Officer at the time of entering the competition.
Safety Officers are required to participate in mandatory in-person safety training in October 2018.
Safety Officers are responsible for maintaining an up-to-date Safety Log at all times, and tracking team member training in the Training Log.
All team members are required to complete an online safety training before beginning any prototyping. (details TBA).
Safety Resources:
Safety Forms and Reports:
Incident Log Template:Teams are required to log every injury, illness, or "near miss" event (which could have caused an injury or illness) that occur in relation to the team's rocket activities and submit the log to the required individuals, as detailed in Appendix D of the Safety Guidelines. The forms must be completed no matter how minor the injury, illness or near miss. One form is to be completed by the individual who was involved in the incident, and a second form is to be completed by the Safety Officer. Understanding the incidents and near misses helps to identify and correct hazards before they cause serious injuries.
Safety Logs: The Safety Officer is responsible for maintaining an up-to-date Safety Log, which is the collection of all Incident Logs (see above). Teams must submit their Safety Log at every interim report and submission deadline. Safety Logs must also be available immediately upon request.
Training Logs: The Safety Officer is responsible for keeping track of the training that team members have completed, and ensuring that necessary training has occurred for each team member, based on his or her role on the team.
Questions? Post them in the Forum or email them to
Safety Council Members include:
Mark Holthaus, Systems Engineer, Boeing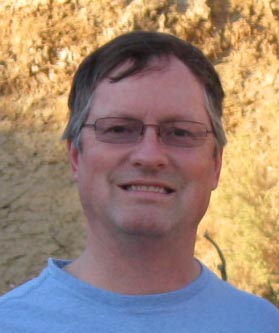 Mark Holthaus has worked as an electrical engineer in the aerospace industry since 1977. His work experience includes: electronic design, flight termination, reliability, and safety for military aircraft, hypersonic vehicles, space vehicles, and reusable launch vehicles. He has volunteered as a mentor to engineering students at California State University, Long Beach for 15 years.
Since 1995, Mark has been active in amateur rocketry, starting as a team member with the Spacefarer project, a proposed bipropellant liquid rocket designed to reach 60 miles. The Spacefarer held an amateur record of 120,000-lb-sec total-impulse for about 15 years. By 1998, Mark received a license by the California State Fire Marshal's Office as a Pyrotechnic Operator, Rockets – 1st Class. This license enabled Mark to legally supervise and launch commercial and experimental rockets utilizing solid, liquid, and hybrid motors/engines in the state.
In 2003, Mark was part of a small group of rocket enthusiasts that formed the Friends of Amateur Rocketry (FAR). Mark is both a director and treasurer of FAR. FAR's mission was established to support STEM education through static firing and launch of amateur rockets. He is the lead pyrotechnic operator and head of safety for the FAR Site, which is a ten-acre test site in the Mojave Desert established by FAR, which has hosted many college and university student rocketry teams.
Bill Gutman, Director of Aerospace Operations, Spaceport America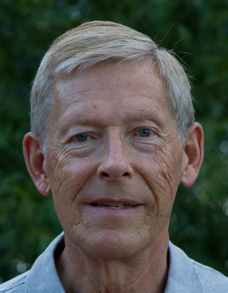 Dr. Bill Gutman has been the Director of Aerospace Operations for Spaceport America since October 2009, although his deep involvement with the project goes back to the mid 1990s through a technical support contract with New Mexico State University. As Director of Aerospace Operations, his major responsibilities are to oversee launches and flight safety, to maintain the FAA Launch Site Operator License, and to be the technical liaison with launch customers. He also has the honor of being the face of Spaceport America's STEM outreach program. In that capacity, he tries and frequently succeeds at exciting the upcoming generation about STEM careers. He presents space demonstrations and videos to every sixth grade science class in the Las Cruces Public Schools as well as to many other school groups around New Mexico using both in-person and virtual methods.
Prior to joining the spaceport, Dr. Gutman was employed by the New Mexico State University Physical Science Laboratory and worked on a variety of projects. These included high power laser propagation research, development of optical instrumentation systems, and development of advanced sensor systems. Beginning in 1999, he participated in the development of the unmanned aircraft program at NMSU PSL.
Dr. Gutman earned his Ph.D. in optical and molecular physics from Ohio State University.
Jeff Kincaid, Vice President of Engineering (ret.), Rocketdyne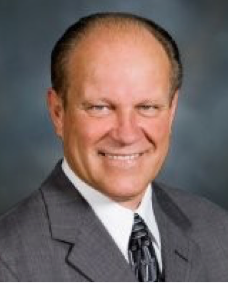 Jeff was employed by Rocketdyne from 1972 until he retired in 2015. As Vice President of Engineering, he was responsible for the technical excellence of diverse rocket propulsion, space and land power programs. Before that, Jeff served as Chief Engineer for Rocketdyne, Chief Engineer of the RS-68 Engine for the Boeing Delta IV program and Chief Engineer of the Linear Aerospike engine for the NASA/ Lockheed-Martin X-33 program. He also served as the Director of structural analysis, structural dynamics and aerothermodynamics for the Space Shuttle Main Engines. He is currently a technical consultant for Rocketdyne liquid rocket engine programs.
Jeff has a BS degree in Aerospace Engineering from California State Polytechnic University, Pomona and a Certificate in Program Management from West Coast University.
Jeff lives in Simi Valley with his wife Nancy. He decided he wanted to be a "rocket scientist" at the age of 7. As such, he is looking forward to becoming one of the first 1,000 people to enter space, aboard Virgin Galactic's rocketplane in the near future.
Michael McDermott, Manager of Environmental Health and Safety, SpaceX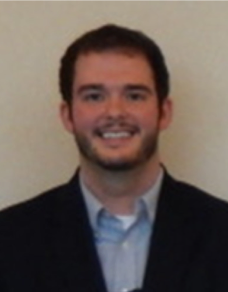 Michael is the Manager of Environmental Health and Safety (EHS) for the SpaceX rocket manufacturing campus located in Hawthorne, CA. Managing a team of EHS professionals, Michael oversees all aspects of EHS associated with SpaceX's design, R&D, manufacturing, testing, and refurbishment of SpaceX launch vehicles and space crafts. Prior to joining SpaceX, Michael held a number of EHS management positions for Aleris International, an aluminum metal manufacturer servicing the aerospace and transportation market segments, and the Eaton Corporation, where he supported manufacturing operations in their Electrical, Aerospace, and Hydraulic business units.
Michael received a B.S. in Health & Safety Sciences from the Indiana University of Pennsylvania, and an MBA from the Pennsylvania State University.
Adam Trumpour, Concept Designer, Pratt & Whitney Canada and Founding Partner, Continuum Aerospace Inc.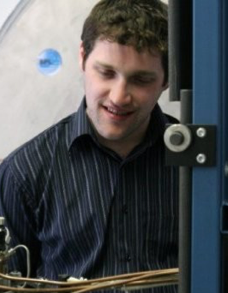 Adam Trumpour is a concept designer for Pratt & Whitney Canada, where he supports systems integration and mechanical design for a range of aircraft turbine engines and is involved in the research and development of experimental hardware. He is also a founding partner of Continuum Aerospace, a small company devoted to engineering consulting and developing innovative rocket propulsion systems for suborbital, micro-satellite and space tourism markets and has performed studies for the Canadian Space Agency. Adam previously volunteered with the DaVinci Project, a Toronto-based competitor in the XPRIZE, where he helped develop hybrid rocket propulsion systems. In his spare time, Adam participates in amateur rocketry activities focused on liquid propellant engines, mentors student rocketry teams, and works to advance the cause of entrepreneurial space and rocketry in Canada. He served as a technical advisor for the Base 11 Space Challenge.
Adam earned his Master of Applied Science in aerospace engineering from Ryerson University and his bachelor's in engineering science from the University of Toronto.