Congratulations to the Solar District Cup Class of 2022–2023! This past Sunday, 27 competing teams proposed designs to industry judges. On Monday, May 1, the U.S. Department of Energy announced the division winners and Project Pitch Champion in the Solar District Cup Collegiate Design Competition's Class of 2022–2023. Fifteen division winners received first-, second-, third-place, or honorable-mention trophies across five divisions.
The first-place teams from each of five divisions—the University of Minnesota, Twin Cities and Duluth campuses; Boise State University; University of Illinois at Urbana-Champaign; and two teams from Northeastern University—went on to compete in front of a live virtual audience who voted for the Project Pitch Champion.
Kudos to the Northeastern University team (pictured below) placing first in the North Carolina State University District Use Case Division, and winning the Class of 2022–2023 Project Pitch Championship!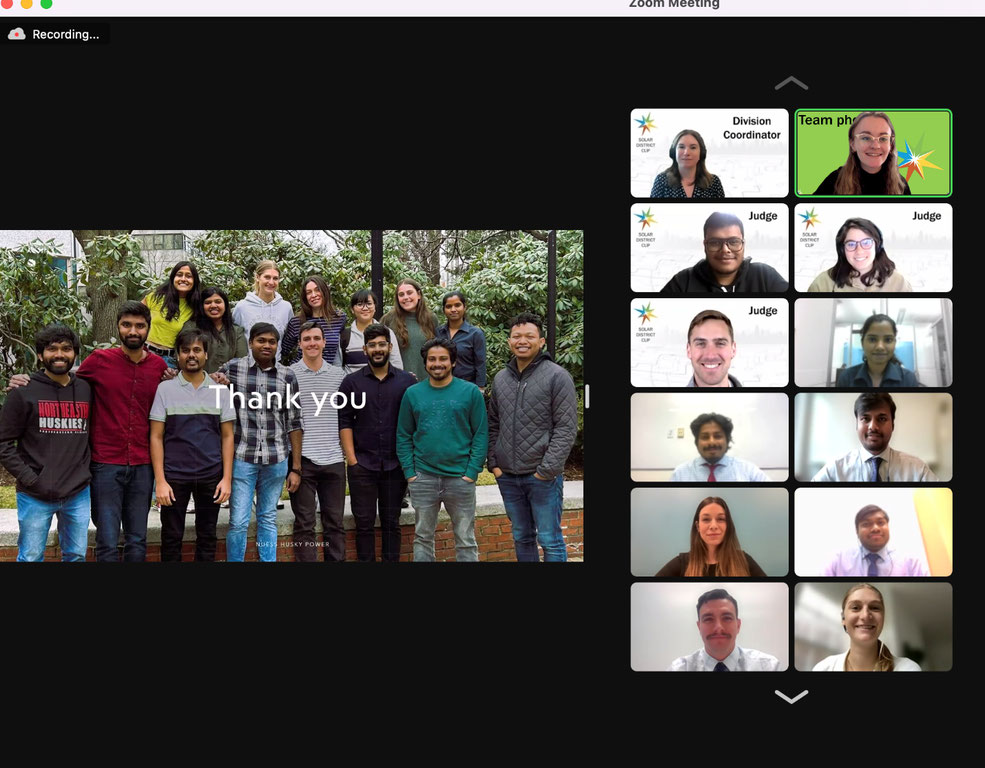 Thank you to the Department of Energy's Solar Energy Technologies Office for their support of this program, our competition partners, this year's Solar District Cup judges, and, of course, the inspirational student competitors and their mentors who make this competition so impactful.
This has been another amazing competition year, and we are very pleased to say we'll see you soon for the Solar District Cup class of 2023–2024!
---