The Solar District Cup registration deadline for the full-year competition is today! Teams that register by today's deadline will have more time to execute projects and access training, the chance to define their own district use case, and feedback from competition organizers on progress deliverables.
Collegiate teams interested in participating in the full academic-year-long competition must register by today—Thursday, Sept. 28, at 5 p.m. ET.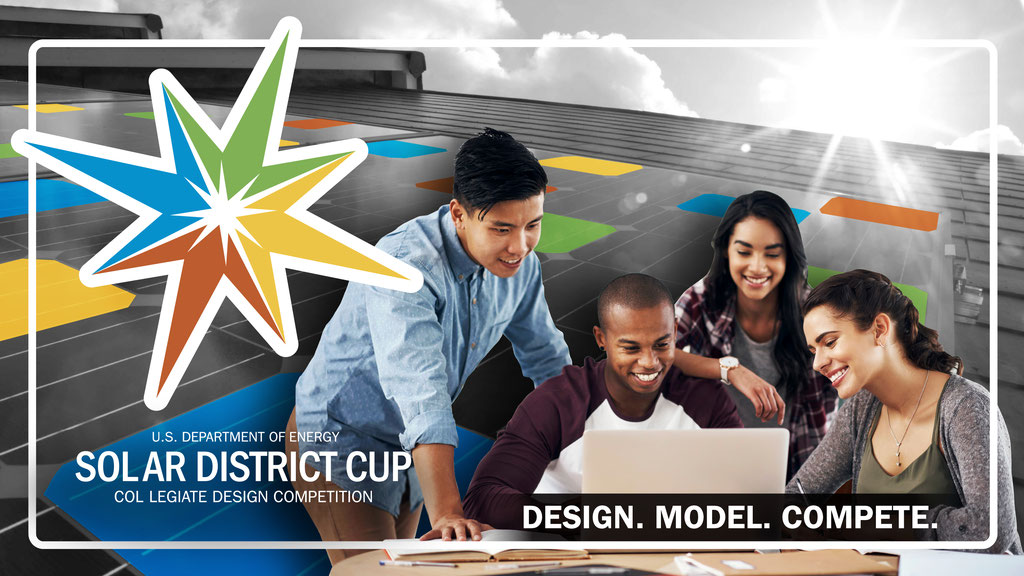 Here's a reminder on how to register your team—you don't need to have any work done, but you do need to follow these steps:
Click the "Solve this Challenge" button at the top of this page: You will receive a confirmation email about HeroX registration, but you won't be enrolled yet in the competition.
Click on the "Begin Entry" button at the top of the Solar District Cup HeroX main page once you've signed up for the site.
Fill out the "Create Submission" form with the best info you have right now—your answers can be general at this time.
Click "Submit Entry" to complete your registration.
Here's how you know you're registered: You will receive a welcome email from the Solar District Cup team signaling that you are officially registered to compete!
If today's deadline isn't feasible for your team, keep in mind that there is another way to participate this year: Registration will re-open by Dec. 5 for a version of the competition on a condensed timeline. The one-semester registration deadline is January 25, 2024.
But we urge you register today by 5 p.m. ET for full academic-year participation—Please send any questions about registering your team to !
We hope to see your school among the teams participating in the Class of 2023–2024!
---