Register to join an Informational Webinar Dec. 7 to find out about the Winter/Spring division of the Solar District Cup. Do you know any students looking for a chance to set themselves apart when applying for jobs in the solar energy sector? Consider encouraging them to join the U.S. Department of Energy Solar District Cup Class of 2023–2024! Now is a great time for students to get involved and jump in on a live informational webinar Dec. 7, 4–5 p.m. ET.
Here's what students need to know to get started:
The Winter/Spring Division is open for registration now. In this competition, student teams gain experience that can help them secure jobs after graduation by designing and proposing solar system design solutions for an actual college campus, including developing conceptual designs with financing models and pitching to industry judges in April 2024.

Register for the live webinar, where organizers will explain what student teams do in the competition and how to win.

The deadline to register a team on HeroX for the Winter/Spring division is Jan. 25, 2024!
Please help spread the word about this opportunity with your networks so students can know the benefit of participating in this unique competition!
If you have any questions, contact .
See you December 7!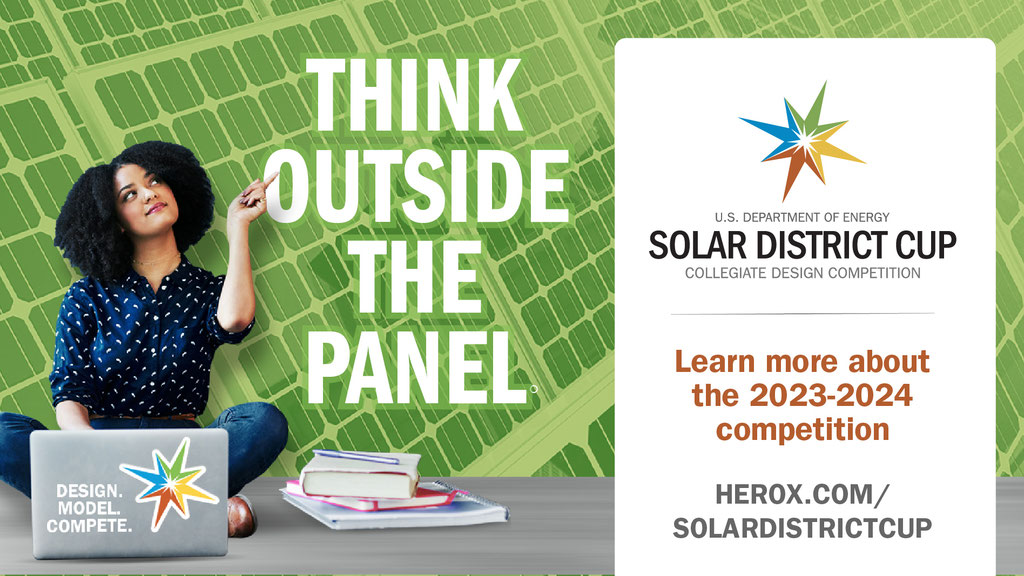 ---