The Challenge
My name is Norm Piché, and I am a Certified Financial Planner from Ontario, Canada. With 26 years of industry experience, and Top 1% status as a Financial Planner, I am now at a phase of my life where I am ready to give back. After traveling the world and gaining exposure to a wide variety of cultures, people, and socioeconomic statuses, I have seen generations of families from all backgrounds suffer greatly due to a lack of financial resources and proper planning.
As a financial planner, I know this suffering is unnecessary and preventable if people were simply given the right tools with the right information.

Creating a Solution
I am seeking a co-founder from North America that also shares a passion for scaling financial planning services to anyone, anywhere. Our shared goal will be to lessen the burden of financial uncertainty and provide all individuals with the necessary tools to enable sound, empowering decision-making. The ideal partner will provide the technical expertise in the development of a software tool. This tool will serve the widest possible user-base with an automated, comprehensive, solutions-based financial planning service.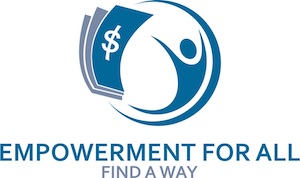 Background
A national survey conducted by Leger* on behalf of Financial Planning Standards Council (FPSC) has found that 42% of Canadians rank 'money' as their greatest stress. That stress is driving Canadians to lose sleep, reconsider past financial decisions, argue with partners, and even lie to family and friends.
The Value of Financial Planning, commissioned by FPSC in conjunction with the Financial Planning Foundation conducted a three-year longitudinal study which included close to 15,000 Canadians. The study revealed that Canadians who engage in comprehensive financial planning report significantly higher levels of financial and emotional well-being than those who do no planning or only limited planning.
Those with comprehensive plans feel:
More on track with their financial goals and retirement plans
That they have improved their ability to save in the past five years
More confident that they can deal with financial challenges in life
Better able to indulge in their discretionary spending goals
We know that Financial Stress is not limited to only Canadians. People all over the world struggle with developing and confidently executing long-term financial plans.
To worsen the matters, most certified financial planners are restricted to serving only high net worth clients, with an investable income greater than $100,000 USD. As a result, the families and individuals with the greatest practical need for financial planning make up the most severely underserved market.
More About Me
Following the competition, the winning applicant will have the opportunity to enter into a long-term partnership with Norman Piché, a Certified Financial Planner from Ontario, Canada.
Norm Piché is an award-winning Wealth Management Consultant with a solid background in finance. Starting his career in the banking industry and working his way to Branch Manager, Norm transitioned to Investors Group in 1998 where he has been recognized with President's Club and President's Elite awards over several years.
Northern Ontario Business listed him as one of their Top 40 Under 40 for 1996 and with his natural talent in finance, he has become a sought-after Consultant and public speaker.
With a focus on helping clients realize their life stage financial goals using targeted planning techniques, Norm offers creative solutions that will protect and preserve clients' savings. He utilizes a holistic approach including tax and estate planning, insurance protection, investment lending and business succession in helping clients reach their investment goals
A lifelong learner, Norm continually studies new and innovative perspectives on financial management to better serve clients and their families.
Norman Piché is the author of "The Alternative Investment Option" (January 2016) and the host of Eastlink TV's "Financial Matters" and "Call the Experts".