Voir ci-dessous pour l'information en français.
The Challenge
Canada faces a growing opioid crisis. Securing data on opioid-related overdoses and harms is crucial to the design and delivery of effective interventions. And yet, timely and accurate data, particularly on non-fatal overdoses occurring in communities, remains limited.
MaRS seeks to engage innovative Canadians — people and organizations of all backgrounds and skills — to propose and test new data sets, sources and methodologies to bolster existing information and better measure opioid overdoses and harms in our communities.
What are the Data Gaps?
Getting information on opioid use and related overdoses is difficult. Public health organizations predominately rely on emergency or medical services information, hospitalization records and coroner and medical examiner reports. However, many opioid overdoses do not result in death, nor do they always involve an emergency or medical response. That means crucial information remains uncaptured.
Additionally, valuable secondary information related to an overdose (where and when it happened) is often missing. Such granular data is critical to the design, delivery and targeting of better interventions aimed at reducing opioid-related harms.
Who Should Participate?

What Can You Do Right Now?
Register
Click the "Accept Challenge" button above to register to compete in the challenge.
Click the "Follow the Challenge" button above to be notified of any updates.
Learn More
Share
Share this challenge with your friends and family or anyone who might be interested in creating the future by using the "Share" button above.
Talk to Us
Use the Forum section above to tell us what you think of the challenge or to ask any questions.
Challenge Sponsors
Lead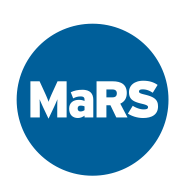 MaRS Discovery District - MaRS is a not-for-profit innovation hub dedicated to driving economic and social prosperity by harnessing the full potential of innovation. MaRS works with entrepreneurs and investors to launch and grow companies that have broad economic and societal impact, and convenes governments and industry stakeholders to enable widespread adoption in complex markets and systems.
Partners

Funder and Principal Partner - Public Health Agency of Canada - The Public Health Agency of Canada has been created to deliver on the Government of Canada's commitment to help protect the health and safety of all Canadians. Its activities focus on preventing chronic diseases, like cancer and heart disease, preventing injuries and responding to public health emergencies and infectious disease outbreaks.
Supporting Partner - Statistics Canada - Statistics Canada produces statistics that help Canadians better understand their country — its population, resources, economy, society and culture. In addition to conducting a Census every five years, there are about 350 active surveys on virtually all aspects of Canadian life. As Canada's central statistical office, Statistics Canada is legislated to serve this function for the whole of Canada and each of the provinces and territories.
----
Le défi
Le Canada fait face à une crise croissante des opiacés. Il est essentiel d'obtenir des données sur les surdoses et les effets néfastes des opiacés afin de concevoir et de mettre en œuvre des interventions efficaces. Toutefois, la disponibilité de données à jour et précises, particulièrement sur les surdoses non mortelles se produisant dans les communautés, reste limitée.
MaRS encourage les Canadiens innovants (personnes et entreprises aux parcours et aux compétences variés) à soumettre et à tester de nouveaux jeux de données, de nouvelles sources et de nouvelles méthodologies afin de compléter les informations existantes et de mieux mesurer les surdoses et les effets néfastes des opiacés dans nos communautés.
Que sont les lacunes de données?
Il n'est pas facile d'obtenir des informations sur l'usage des opiacés et les surdoses associées. Les organismes de santé publique se basent essentiellement sur les informations fournies par les services d'urgence ou médicaux, les dossiers d'hospitalisation et les rapports des médecins légistes. Toutefois, de nombreuses surdoses d'opiacés n'entraînent pas forcément un décès et ne nécessitent pas toujours l'intervention de services d'urgence ou médicaux. Par conséquent, des informations importantes sont parfois négligées.
De plus, il manque souvent des informations secondaires précieuses concernant les surdoses (notamment le lieu et l'heure où elles se produisent). Ces données granulaires sont essentielles à la conception, à la prestation de service et au ciblage de meilleures interventions visant à réduire les effets néfastes induits par les opiacés.
Qui peut participer?
Étudiants
Chercheurs
Organismes de prestation de services de soins
Institutions du secteur public
Organisations du secteur privé
Organismes de réduction des méfaits
Grand public
Que pouvez-vous faire dès maintenant?
Inscription
Cliquez sur le bouton « Accept Challenge » pour participer au défi.
Cliquez sur le bouton « Follow the Challenge » ci-dessus pour recevoir les nouvelles à son sujet.
En savoir plus
Lisez l'intégralité des instructions du défi pour vous familiariser avec ses règles et les exigences de soumissionExplorez la section Ressources pour trouver des documents liés à la soumission ainsi que des liens utiles vers des pages Web externes.
Rendez-vous dans la section Questions fréquemment posées pour consulter des réponses rapides à certaines des questions les plus récurrentes.
Partager
Partagez ce défi avec vos amis et vos proches, ou avec quiconque qui pourrait souhaiter façonner le futur, à l'aide du bouton « Share » ci-dessus.
Nous parler
Utilisez la section Forum ci-dessus pour nous faire part de votre avis concernant le défi ou nous poser des questions.
Partenaires du défi
Partenaire principal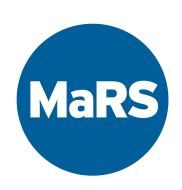 MaRS Discovery District - MaRS est un centre d'innovation à but non lucratif qui se consacre à favoriser la prospérité économique et sociale en exploitant le plein potentiel d'innovation. MaRS collabore avec des entrepreneurs et des investisseurs pour lancer et développer des entreprises qui ont une incidence économique et sociale importante, et rassemble les gouvernements et les intervenants des industries pour faciliter l'adoption à grande échelle de solutions dans des marchés et des systèmes complexes.
Partenaires

Fondateur et principal partenaire - L'Agence de la santé publique du Canada - L'Agence de la santé publique du Canada a été créée pour assurer la réalisation de la promesse du gouvernement du Canada de contribuer à protéger la santé et la sécurité de tous les Canadiennes et Canadiens. Ses activités se concentrent sur la prévention des maladies chroniques telles le cancer et les maladies cardiovasculaires, la prévention des blessures et les interventions d'urgence en santé publique et en cas d'épidémies de maladies infectieuses.
Partenaire de soutien - Statistique Canada - Statistique Canada produit des statistiques qui aident les Canadiens à mieux comprendre leur pays, sa population, ses ressources, son économie, sa société et sa culture. Outre le Recensement que Statistique Canada effectue tous les cinq ans, il existe environ 350 enquêtes actives sur pratiquement tous les aspects de la vie au Canada. Aux termes de la loi, Statistique Canada, organisme central de la statistique au pays, est tenu de s'acquitter de cette tâche pour l'ensemble du Canada.