We are thrilled to announce George Bugan and Georgiana Oveza as the Grand Prize Winner of the Human Potential Challenge: Infrastructure! We are not awarding finalist prizes or opening the challenge to crowd voting due to an insufficient number of qualified entries.
During the period of the challenges, we gathered an awesome jury board of fantastic innovators and entrepreneurs who all truly believe in the deep impact of collaboration. We have also been to Abundance 360 and to the WEF in Davos where we also met great people who offered their support for the Promise Hub mission. Our main tasks at the moment are the redesign of our communication tools, working on the curriculum, identifying locations and local impact teams. We are super optimistic to set 1+ Promise Hubs during 2018. We also wish to collaborate with Georgiana and George on future Promise Hubs.
Make entrepreneurship child's play!
MECP is all about maximizing functionality, drawing inspiration from local culture and optimizing space with as little as possible. Read their full entry >>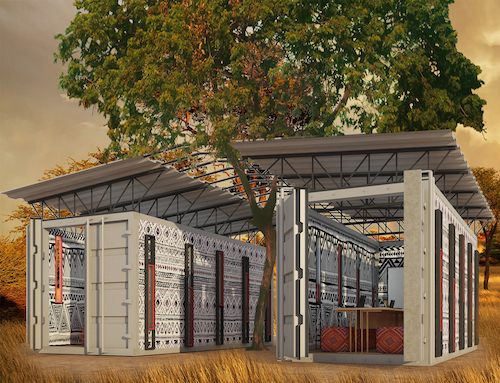 Thank you so much to everyone who has followed this challenge, shared it with their friends and participated! We would love to stay in touch, please follow us on our Facebook page!
---