The Challenge
How can we enhance existing public health surveillance through the use and integration of data from non-traditional sources?
We are looking for innovators to propose and test creative new types of data and data sources that can be used to measure indicators of:
Physical Activity (e.g., daily number of steps)
Sedentary Behaviour (e.g., average number of hours per day spent sedentary)
Sleep (e.g., number of times awake per night)
Why?
Public health organizations typically rely on information obtained via self-reported surveys, in-person or telephone interviews, online questionnaires or direct measurement. The usability and benefits of information obtained via these methods can be impacted by:
Declining participation/response rates 
Recall bias
Delays between data collection and reporting
Rising data collection costs
Challenge Breakthrough
New technologies and data sources, including wearable devices, geomatic data, mobile applications as well as data from social media and other online sources, provide an opportunity for national public health organizations to access and integrate a more diverse array of data into public health surveillance. Integration of data from non-traditional or novel sources can:
Supplement existing data and overcome any limitations encountered through use of self-reported data collected through current methods
Increase the granularity, diversity and range of data used as part of the analysis process
Decrease the delay between data collection and analysis through continuous sampling and near-real-time reporting
Enhance the ability to explore and address new areas of public health
Who Should Participate?

What Can You Do Right Now?
Click the "Accept Challenge" button above to register in order to compete in the challenge
Read the complete Challenge Guidelines to familiarize yourself with the rules and submission requirements for this challenge
Click the "Follow the Challenge" button above to be notified of any updates
Share this challenge with your friends and family or anyone who might be interested in creating the future. You can use the "Share" button above
Use the Forum section above to tell us what you think of the challenge or to ask any questions
Challenge Sponsors
Lead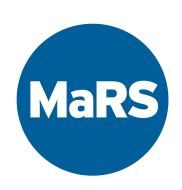 MaRS Discovery District - MaRS is a not-for-profit innovation hub dedicated to driving economic and social prosperity by harnessing the full potential of innovation. MaRS works with entrepreneurs and investors to launch and grow companies that have broad economic and societal impact, and convenes governments and industry stakeholders to enable widespread adoption in complex markets and systems.
Supporting Partners

Public Health Agency of Canada - The Public Health Agency of Canada has been created to deliver on the Government of Canada's commitment to help protect the health and safety of all Canadians. Its activities focus on preventing chronic diseases, like cancer and heart disease, preventing injuries and responding to public health emergencies and infectious disease outbreaks.
Canadian Institutes for Health Research - CIHR is the Government of Canada's health research investment agency. CIHR's mission is to create new scientific knowledge and to enable its translation into improved health, more effective health services and products, and a strengthened health care system for Canadians. Composed of 13 Institutes, CIHR provides leadership and support to more than 13,000 health researchers and trainees across Canada.
----
Défi de données sur les bonnes habitudes de vie
Comment améliorer les systèmes de surveillance de la santé publique existants par l'utilisation et l'intégration de données obtenues de sources non conventionnelles?
Nous sommes à la recherche d'innovateurs proposant de nouveaux types de données et de sources de données créatifs servant à mesurer les indicateurs des facteurs suivants :
Activité physique (par exemple, nombre quotidien de pas)
Sédentarité (par exemple, nombre d'heures consacrées en moyenne chaque jour à une activité sédentaire)
Sommeil (par exemple, nombre d'éveils chaque nuit)
Pourquoi?
Les organismes de santé publique s'appuient en général sur les informations découlant des enquêtes remplies par les sujets, des entretiens en personne et au téléphone, des questionnaires en ligne ou des mesures directes. L'exploitabilité et les avantages des informations obtenues grâce à ces méthodes peuvent être influencés par les inconvénients suivants :
Baisse dans les taux de participation et de réponse 
Biais de rappel
Délai entre la collecte des données et la production des rapports
Hausse du coût de la collecte des données
Possibilités du défi
Les nouvelles technologies et les sources de données, notamment les dispositifs portatifs, les données géomatiques, les applications mobiles ainsi que les données issues des médias sociaux et d'autres sources en ligne, offrent aux organismes de santé publique nationaux la possibilité d'intégrer un éventail de données diversifiées dans les systèmes de surveillance de santé publique et d'y accéder. L'intégration de données provenant de nouvelles sources ou de sources non conventionnelles présente les avantages suivants :
Compléter les données existantes et surmonter les limites rencontrées lors de l'utilisation des données transmises par les sujets eux-mêmes au moyen des méthodes actuelles
Augmenter la granularité, la diversité et la portée des données utilisées dans le processus d'analyse
Réduire le délai entre la collecte des données et l'analyse grâce à un échantillonnage continu et à la production de rapports en temps quasi réel
Accroître la capacité à explorer et à traiter de nouveaux domaines de la santé publique
Qui peut participer?
Étudiants
Chercheurs
Institutions du secteur public
Organismes du secteur privé
Que pouvez-vous faire dès maintenant?
Cliquez sur le bouton « Accept Challenge » pour participer au défi
Lisez l'intégralité des instructions du défi pour vous familiariser avec ses règles et les exigences de soumission
Cliquez sur le bouton « Follow the Challenge» ci-dessus pour recevoir les nouvelles à son sujet
Partagez ce défi avec vos amis et vos proches ou quiconque souhaitant façonner un meilleur avenir. Pour cela, vous pouvez utiliser le bouton « Share » ci‑dessus
Utilisez la section Forum ci-dessus pour nous faire part de votre avis concernant le défi ou nous poser des questions
Partenaires du défi
Partenaire principal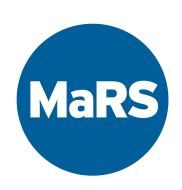 MaRS Discovery District - MaRS est un centre d'innovation à but non lucratif qui se consacre à favoriser la prospérité économique et sociale en exploitant le plein potentiel d'innovation. MaRS collabore avec des entrepreneurs et des investisseurs pour lancer et développer des entreprises qui ont une incidence économique et sociale importante, et rassemble les gouvernements et les intervenants des industries pour faciliter l'adoption à grande échelle de solutions dans des marchés et des systèmes complexes.
Partenaire de Soutien

L'Agence de la santé publique du Canada a été créée pour assurer la réalisation de la promesse du gouvernement du Canada de contribuer à protéger la santé et la sécurité de tous les Canadiennes et Canadiens. Ses activités se concentrent sur la prévention des maladies chroniques telles le cancer et les maladies cardiovasculaires, la prévention des blessures et les interventions d'urgence en santé publique et en cas d'épidémies de maladies infectieuses.
Les Instituts de recherche en santé du Canada (IRSC) sont l'organisme du gouvernement du Canada chargé d'investir dans la recherche en santé. Leur objectif est de créer de nouvelles connaissances scientifiques et de favoriser leur application en vue d'améliorer la santé, d'offrir de meilleurs produits et services de santé, et de renforcer le système de santé pour les Canadiens. Composés de 13 instituts, les IRSC offrent leadership et soutien à plus de 13 000 chercheurs et stagiaires en santé dans tout le Canada.