1.0 The Challenge
Problem Definition
PepsiCo wishes to manufacture baked snacks using vegetable puree, but the puree's excessive water content is not compatible with existing plant equipment and processes.
PepsiCo currently uses dough, which is approximately 50% water. The dough contains enough moisture to hydrate all dry ingredients (e.g. flours, starches) within the dough and produce a "sheetable" dough that can be easily processed, cut, and baked.
Vegetable purees typically contain 85-90% water. However, the water trapped within the vegetable cells of purees and bound to fiber components does not behave like the unbound water added to form dough and, thus, is not as effective in hydrating dry ingredients.
A mixture of dry ingredients and puree containing 50% of water by weight does not form sheetable dough like unbound water. Because of this, excess water is required to form a sheetable dough. Yet, this excess water must be removed by additional baking to achieve target water activity for shelf stability. In addition, excess water can lead to sticky dough resulting in processability issues. Finally, the resulted product often has undesired texture.
Additional baking and processing time as well as product and processability challenges with high-moisture dough make it difficult to produce snacks containing vegetable purees with existing plant equipment. Methods to produce sheetable doughs that can leverage the water contained in purees are desired.
Why This Problem Is Valuable to Solve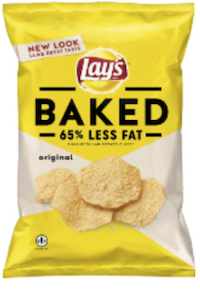 Consumers are demanding healthier snacks. They want less sugar, less salt, less artificial ingredients and less processing. They want a "clean label." The use of vegetable purees to create snacks addresses this issue. PepsiCo can improve the health of its consumer by reducing the water content of the vegetable puree before it is mixed with the dough, PepsiCo can add more puree to the dough without exceeding the desired water content, leading to a healthier snack.
Accept this challenge to see additional background information and specific criteria for a solution, including what is in- and out-of-scope!
Awards for Selected Solutions
We will conduct a global review of your invention using a team of experts who will examine the technology, potential products, markets, future customers and existing landscape.
We will select the best proposed solutions gathered during the circulation period of this Challenge.
We will pay any awards in installments, as per your written and executed contract with us.
Notices
Please contact:
Xinova, LLC
311 1⁄2 Occidental Ave. S. Suite #300
Seattle, WA. 98104
USA
Xinova Asia Pte. Ltd.
150 Beach Road, # 08-06/08, Gateway West Singapore 189720
Inquiries:
Shivani Ludwig
sludwig@xinova.com