The goal of this challenge is to drive the main shaft of a single-serve coffee machine with an automatic device. Currently, the user manually turns the main shaft as part of the coffee making process. But manufacturer would like this action to occur automatically in new versions of the coffee maker.
The challenge is to find a way to drive the main shaft with an automatic device that:
Does not use any kind of electric motor or;
It uses an electric motor and it complies with the challenge requirements
The system is a brewing unit of a coffee machine for single dose capsules.
The brewing unit is a hydraulic and mechanical system that collects a capsule on its open position, seals the capsule inside a brewing chamber, allows water to flow through the capsule and goes back to the initial position to expel the capsule.
The Seeker is a company that belongs to the coffee industry, is a market leader where it operates, and exports to dozens of countries.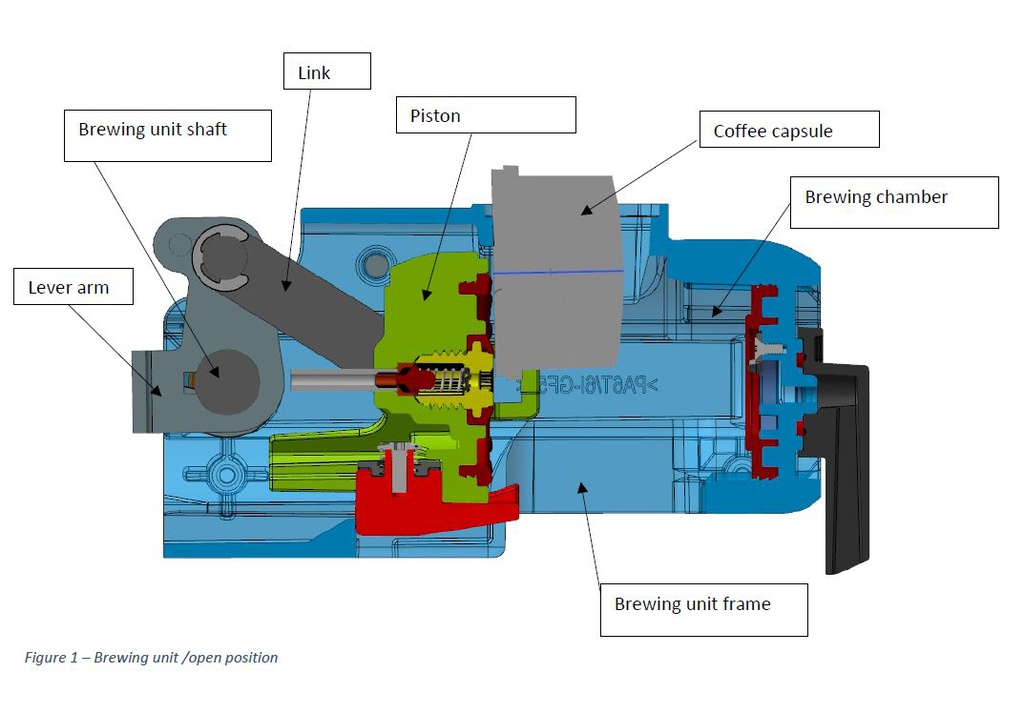 To view the complete challenge details and submit your entry, click ACCEPT CHALLENGE.