THE CHALLENGE:
The challenge is an opportunity to invent and discover surprising, innovative book marketing techniques that get copies of How to Make a Spaceship in as many hands of entrepreneurial thinkers as possible. 
GUIDELINES:
Who Can Participate: The Challenge is open to all teams and individuals anywhere. To be eligible to compete, you must comply with all the terms of the Challenge as defined in the Challenge-Specific Agreement.
Experience Eligibility: Please see Logistics below for a full breakdown of once in a lifetime experiences for Challenge participants. In case of a tie in the Top 3, the winner will be selected at the discretion of the Judging Panel.
Fine Print: All sales are subject to review. While we want to encourage creativity and innovation, any competitor using unfair or unethical methods to solicit sales will be automatically disqualified from the challenge. Please read the specific logistics at the bottom of this page. 
LOGISTICS: 
Winner Selection Overview: 

​Top Three Leaderboard Finishers: The top three individuals and/or teams on the Challenge leaderboard as of 11:59 Pacific Time on October 14, 2016, will be eligible to select prizes from the Current Prize Listing below. Prize selection will start with the first place team and conclude with the third prize team. 

First Prize: Select any three prizes from the list below.
Second Prize: Select any two prizes from the list below.
Third Prize: Select any one prize from the list below.

Top 100 Leaderboard Finishers: Prizes will be automatically distributed according to the final leaderboard rankings. 
All Challenge Participants: The following prizes are for all who register for the competition, regardless of where they finish on the leaderboard.

Exclusive Video Inspiration: Get a series of exclusive interviews featuring Peter Diamandis and some of the world's great renegades. You've heard of these entrepreneurs and their companies -- perhaps you're even their customers. Now learn how they think about business and the future.
​​Renegade Webinar: All Renegades who sell at least 5 books will be automatically registered for a live private webinar with Peter Diamandis. He'll share stories from the book, entrepreneurial insights, and lessons learned from friendships with other great renegades such as Richard Branson, Elon Musk, Michael Dell, Michael Dubin and more.

Prize Fulfillment Window: All prizes must be fulfilled by Nov. 1, 2017. Prizes become invalid and unavailable after this date. 
We've secured a series of priceless and high-value prizes for your choosing. 
Zero Gravity Flight With Commercial Space Pioneer Peter Diamandis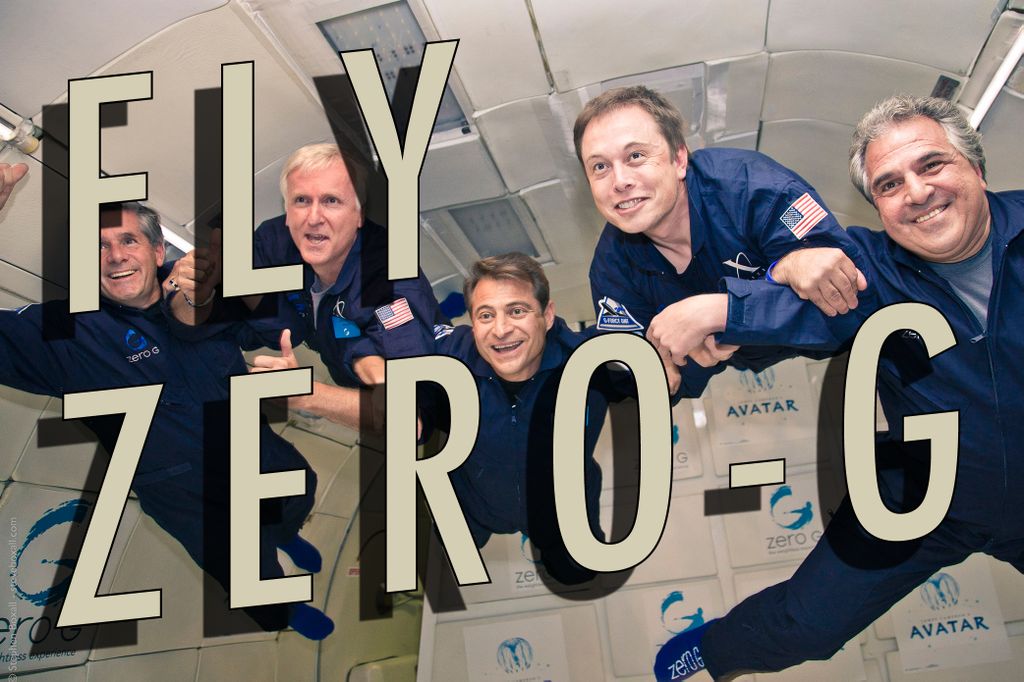 Description: Have you ever imagined what it would be like to fly through the air? Ever dream of being an astronaut? Here is your chance to float like an astronaut and fly like a superhero. In this one profound moment, you will be unlike anyone else on the planet -- you'll be weightless. This experience, offered by the Zero Gravity Corporation, is the only commercial opportunity on Earth for individuals to experience true "weightlessness" without going to space. And, you will get to fly with the company's cofounder, Peter Diamandis, on a specially modified Boeing 727, where parabolic arcs are performed to create the weightless environment.
Value: $20,000 / Quantity Available: 4 Seats 

Meet One-On-One With Video Game Programming Legend John Carmack, Aerospace Engineer, and CTO of Oculus Rift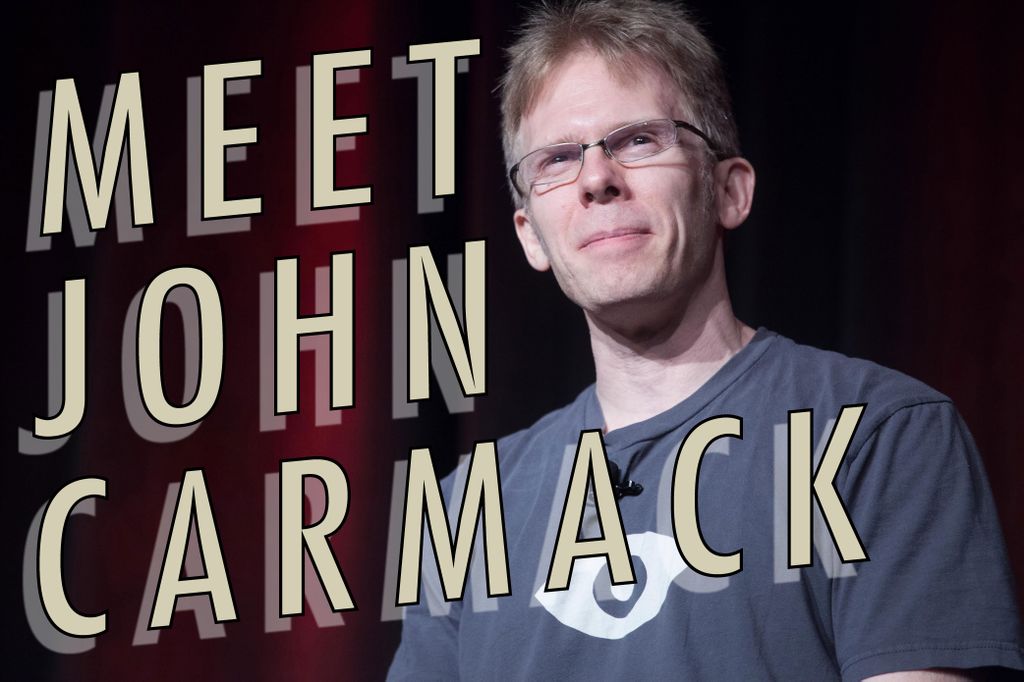 Description: Elon Musk considers John Carmack one of the most brilliant programmers in the world. Carmack co-founded id Software, where he was the lead programmer of the video games Commander Keen, Wolfenstein 3D, Doom, Quake, Rage and their sequels. Carmack started a rocket company to compete for the XPRIZE, and is now CTO of the virtual reality company Oculus Rift. This is a truly unique opportunity to meet a genius and creative force of our time.
Value: Priceless / Quantity Available: 1  

Meet One-On-One With One Of The Greatest Aviation Concept Designers In History, Burt Rutan (with six of his designs in the Smithsonian National Air and Space Museum)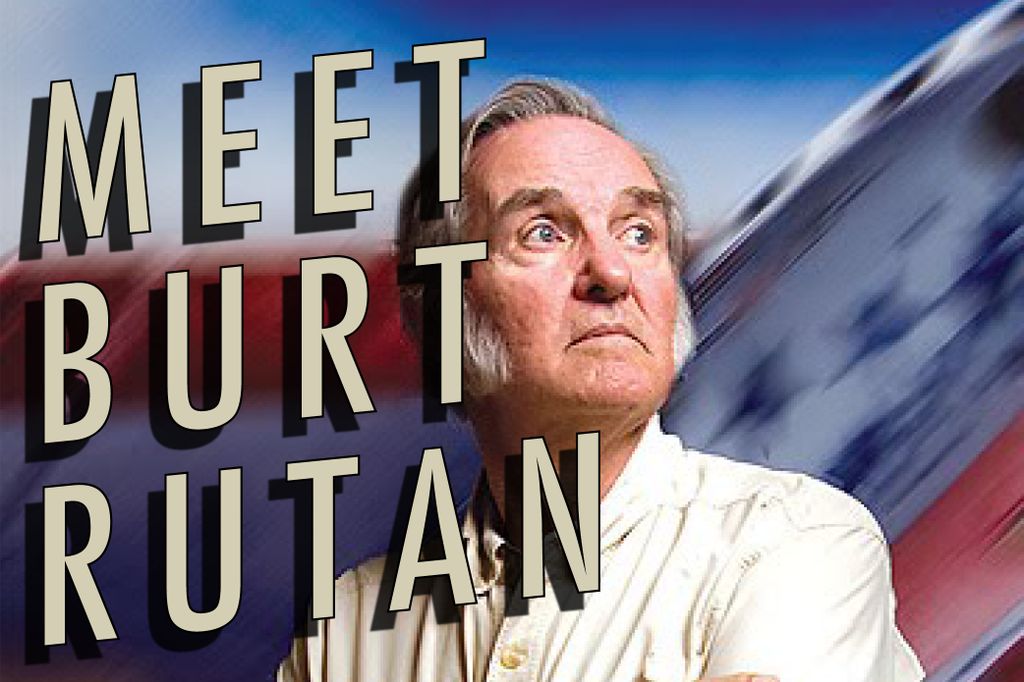 Description: Where do you find inspiration? How do you do the impossible? What is the future of flight and travel, whether by car or plane? These are some of the questions that Burt can answer, and that his life work can shed light on. Burt built a new type of plane every year for four decades. He designed the Voyager, the first plane to make it around the world without stopping or refueling. And he is the designer of SpaceShipOne, the first private vehicle to be hand flown to space. A meeting with Burt, a larger-than-life figure, is not something you will soon forget.
Value: Priceless / Quantity Available: 1

Spend a Fast-Paced Day With Entrepreneur Peter Diamandis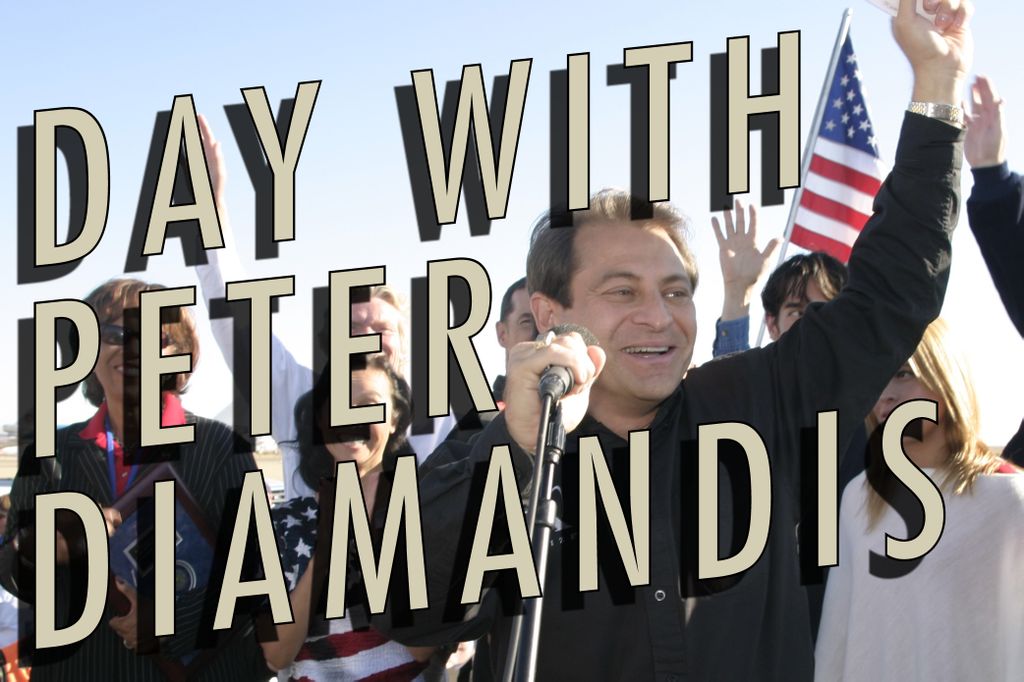 Description: Meet one-on-one with one of the great entrepreneurs of our time, Peter Diamandis, who will inspire you to think about problems and goals in a different way. Shadow the enthusiastic, ever-in-motion Diamandis as he gives talks and attends meetings on some of his favorite subjects: asteroid mining, human longevity, and incentive prizes that can solve grand challenges. This is a day you will not forget.
Value: Priceless / Quantity Available: 1

Fly With Mike Melvill, The World's First Commercial Astronaut, In Melvill's Homebuilt Plane, The Long-EZ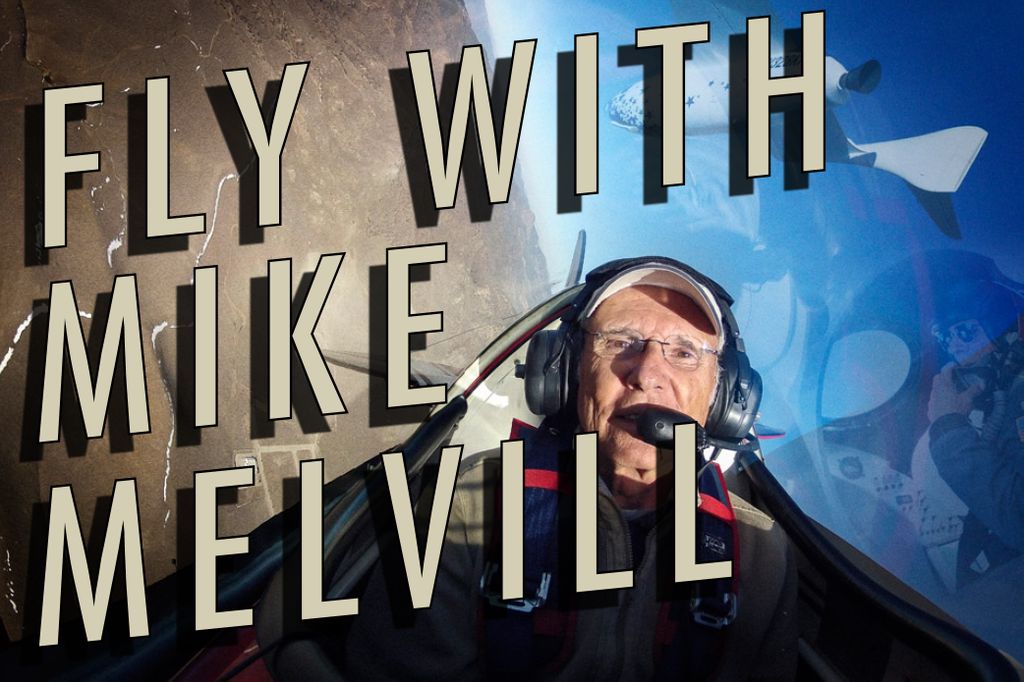 Description: Want to have fun, be inspired, and walk away thinking you've had one of the greatest days you can remember? Melvill will meet you at his airplane hangar – more of a museum of flight test memorabilia and a testament to a remarkable career as a test pilot with Burt Rutan– in Tehachapi, CA (near Mojave, east of Los Angeles). Melvill, who dropped out of high school and took up piloting mid life, flew SpaceShipOne to space twice – including at the age of 64. What is it like to white-knuckle it to space at any age, let alone 64? The perfectionist when it comes to flying will take you out in his Long-EZ over the mountains of Tehachapi and the desert of Mojave. Rolls and loops optional.
Value: Priceless / Quantity Available: 1 Seat

Have Erik Lindbergh Share His Incredible Story And Legacy With Your School, Business, Community, Or Aviation Group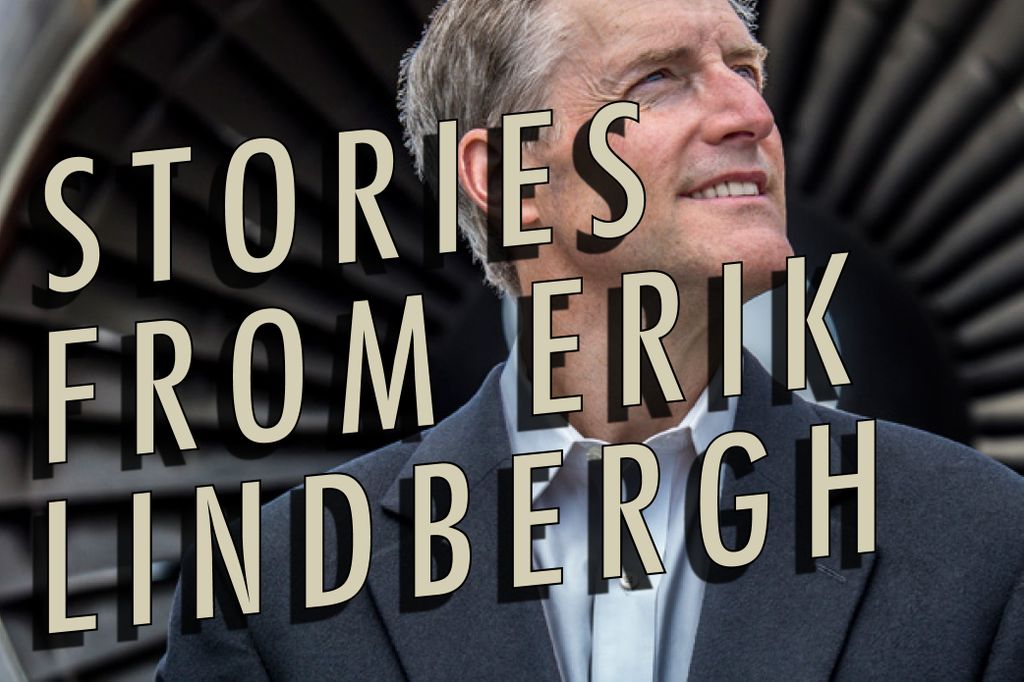 Description: What is it like to be the grandson of the great aviator Charles Lindbergh? How did Erik forge his own identity with such a famous last name? How did Erik save the XPRIZE and vice versa? And how did Erik come back to an active life after being crippled by rheumatoid arthritis?
Value: Priceless / Quantity Available: 1

Have the Former Naval Aviator and Experimental Test Pilot Brian Binnie Come and Speak to Your School, Group, Business or Club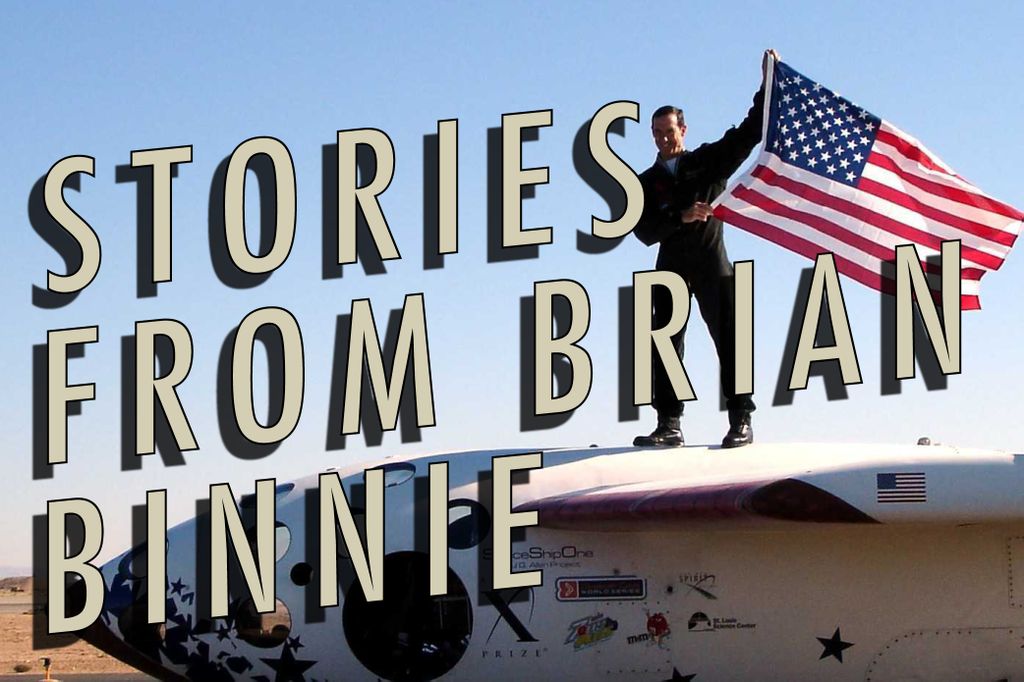 Description: Binnie flew the first and last supersonic flight of SpaceShipOne, including the winning XPRIZE flight of Oct. 4, 2004, where Binnie also beat out the altitude record for the military's X-15 spaceplane. Binnie will share his story of a bad landing that haunted him, how he fought for another chance in the cockpit –and then how he calmed his nerves and flew the flight of his life.
Value: Priceless / Quantity Available: 1

Meet With How to Make a Spaceship Author Julian Guthrie or Have Her Come To Your Book Club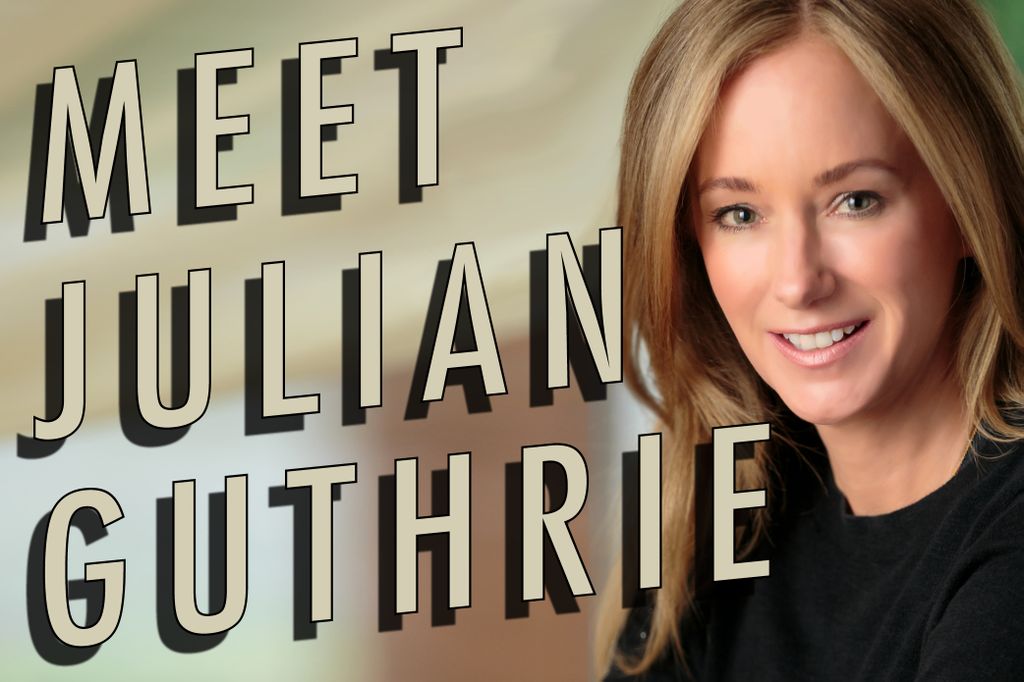 Description: Do you have a story to tell that could make for a great book but don't know how to get it written or published? Are you looking for innovative new ways to market your book? Are you reading her book in your book club and want to invite her for a talk? Wonder what the process is in taking a story and turning it into a published book? Meet one on one with Julian, the award-winning journalist and best-selling author of How to Make a Spaceship, to talk writing, books, and publishing.
Value: Priceless / Quantity Available: 1

Have a Private Google Hangout With the World's First Commercial Female Astronaut, Anousheh Ansari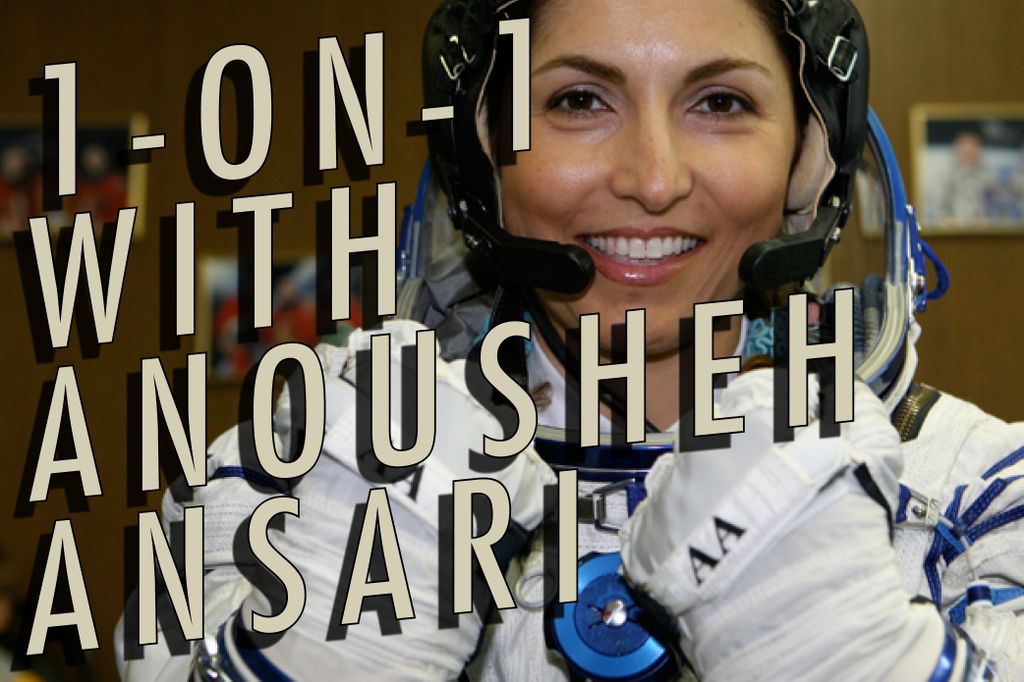 Description: From the time she was a child growing up in Iran, Anousheh dreamed of space. She fell asleep each night praying the aliens would come and take her away. Through Anousheh's association with Peter Diamandis and the XPRIZE, she flew to space and spent tk days at the International Space Station. Anousheh, with an engineering background, is also a successful serial entrepreneur.
Value: Priceless / Quantity Available: 1

Abundance 360 Digital Passes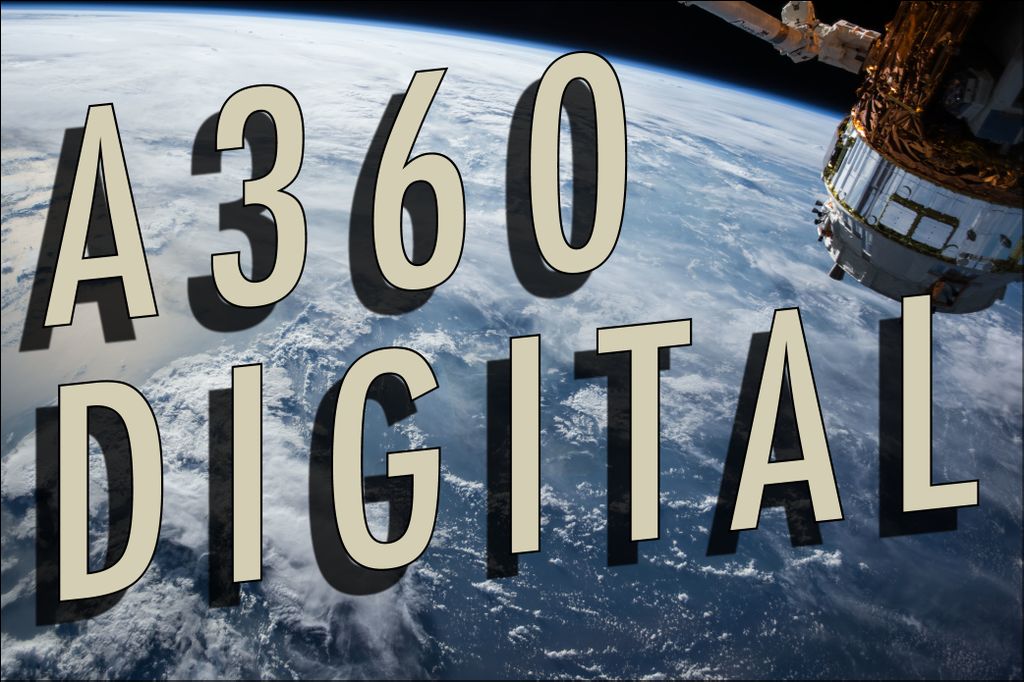 Description: Join Peter Diamandis, embrace the power of exponential thinking, and create your ideal future with this groundbreaking digital membership package. Throughout this digital package Peter will become your go-to resource to help level-up your abilities, clarify your vision, and access the tools and resources you need to create a life of abundance and global impact.
Value: $2,500 each ($50,000 total) / Quantity Available: 20 Passes

Win an Initialed, Dated Rocket Sculpture by Erik Lindbergh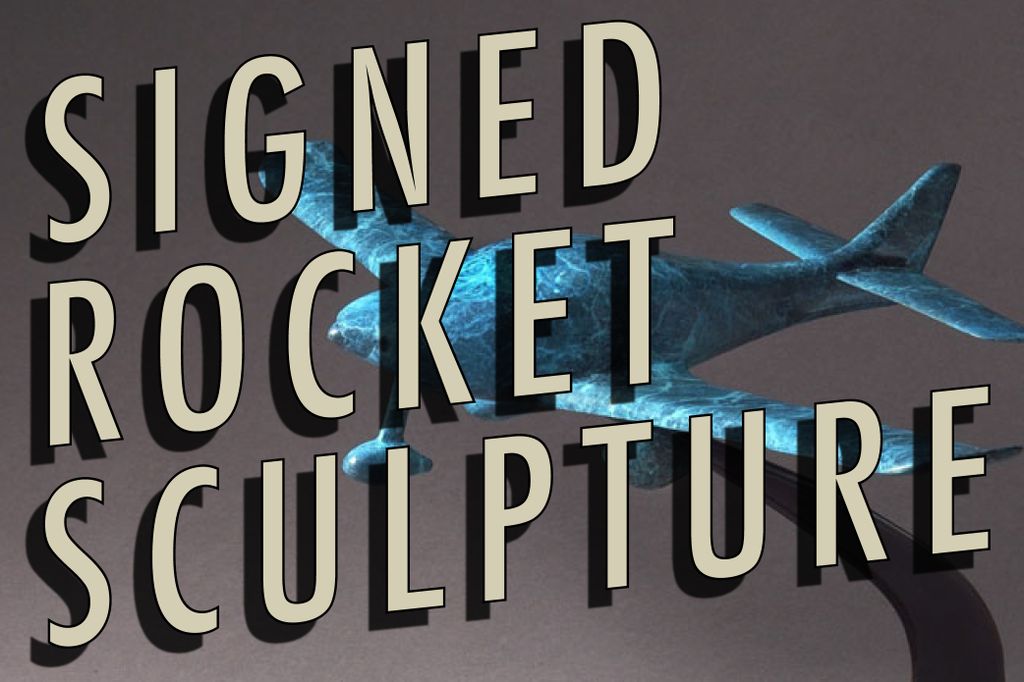 Description: The grandson of the famous aviator is an acclaimed artist who sculpts rockets and planes in a variety of materials, from bronze to driftwood. This small bronze rocket sculpture, initialed and dated, is one of just 52 Erik made.
Value: Priceless / Quantity Available: 1

Space Pennies! Win a Framed, Certified Penny That Flew to Space Aboard SpaceShipOne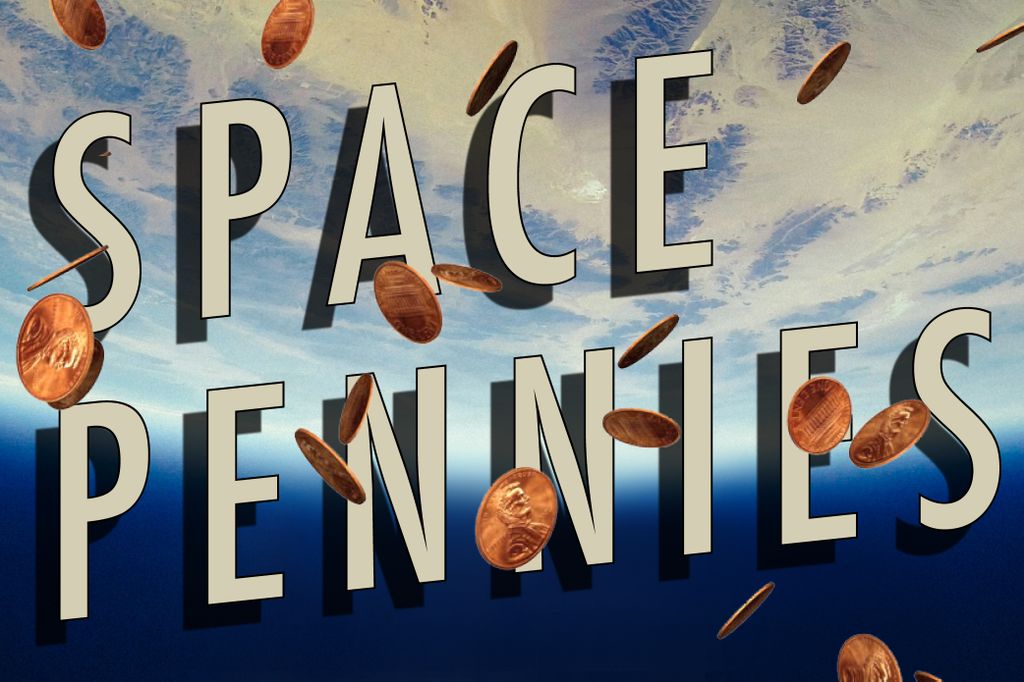 Description: Twenty pennies that flew as ballast on the XPRIZE winning flight of Oct. 4, 2004, are up for grabs. The pennies are individually framed, with a note signed by Dave Moore, manager of the SpaceShipOne program financed by his boss, Microsoft cofounder Paul Allen.
Value: Priceless / Quantity Available: 20 framed pennies

Unlock Exclusive Prelaunch Access to Xponential Advantage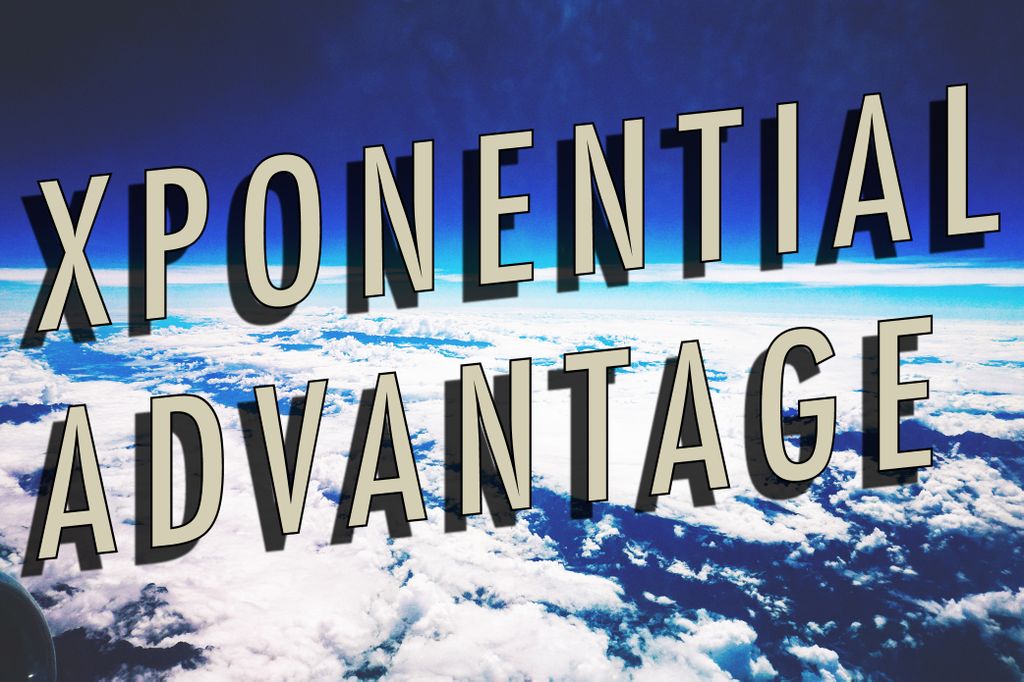 Description: In this 8-module online course, Dr. Peter Diamandis shares the strategies, mindset, and resources needed to become an exponential entrepreneur. This step-by-step system has been specifically designed featuring video and audio training, as well as course manuals and action tools, to help students implement with the highest level of efficiency and impact possible. Xponential Advantage also uses the resources of technology, crowd sharing, and incentives to create a unique interactive learning experience that will empower today's international entrepreneurial community.
Value: $1,000 ($3,000 total) / Quantity Available: 10

Exclusive Access to Visioneer: The Peter Diamandis Story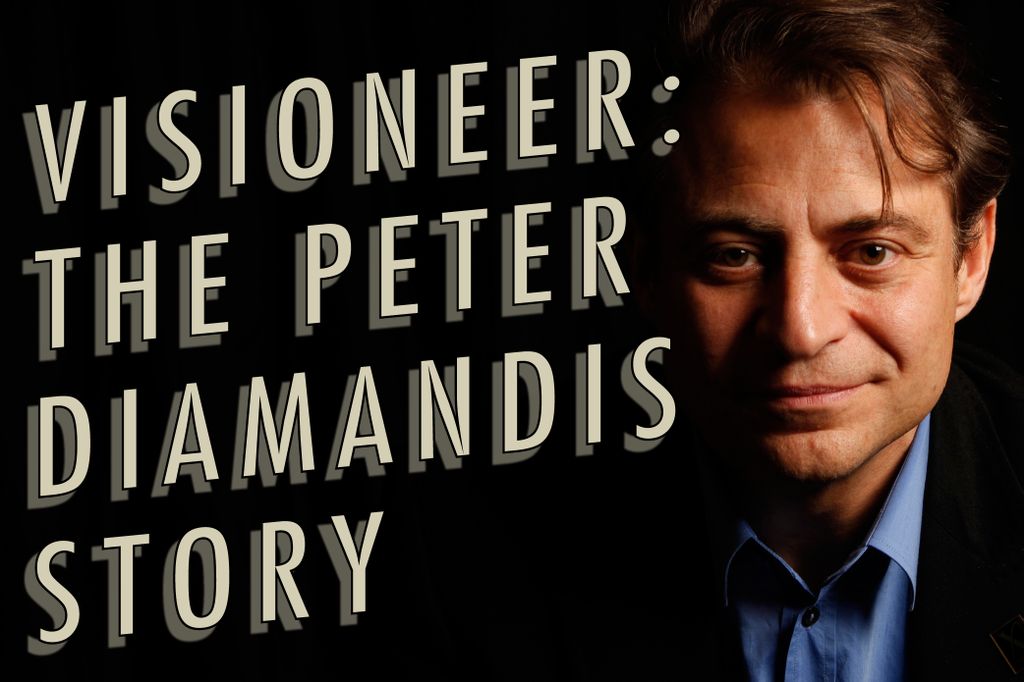 Description: Visioneer is an inspiring documentary that tells the story of Peter's vision to create the XPRIZE, a $10 million contest meant to encourage the creation of new space vehicles and a whole new space industry. Visioneer was produced by Dicks + Nanton Productions, and won two Emmy Awards® from the Suncoast Chapter of The National Academy of Television Arts & Sciences. The documentary will be licensed for distribution -- now's your exclusive chance to enjoy it in advance.
Value: Priceless / Quantity Available: 100

Specific Logistics
Zero Gravity Flight: Flight dates and locations at gozerog.com. This prize covers the $5,000 flights -- winners must cover their own transportation, lodging and meals. Flight dates with Peter Diamandis must coincide with his schedule.
John Carmack Meeting: Winner must meet Carmack at the Oculus office in Dallas, Texas. The meeting is limited to one hour, and the winner must cover all travel and hotel expenses.
Burt Rutan Meeting: An in-person meeting must take place near or at Burt's home in North Idaho. Alternatively, if the winner can't travel to North Idaho, Burt is willing to do a private videoconference (e.g. Skype call, Google Hangout).
Spend a Day with Peter Diamandis: Winner must cover his/her own travel and hotel expenses, and work around Peter's schedule.
Erik Lindbergh Visit/Speak at Your Event/Club: This prize entitles the winner to schedule a meeting or visit with Erik. It does not cover Erik's travel or lodging to your venue; winner must cover these costs. Alternately, Erik will do a private videoconference (e.g. Skype call, Google Hangout) with the winner.
Brian Binnie Visit/Speak at Your Event/Club: This prize entitles the winner to schedule a meeting or visit with Brian. It does not cover Brian's travel or lodging to your venue; winner must cover these costs. Alternately, Brian will do a private videoconference (e.g. Skype call, Google Hangout) with the winner.
Julian Guthrie Visit/Speak at Your Event/Club: An in-person meeting must take place in the San Francisco Bay Area. Alternately, Julian can join you by phone or Skype.
Erik Lindbergh SpaceShipOne Sculpture: Winner will cover shipping costs.

Fly with Mike Melvill: Winner must cover their own transportation, lodging and meals related to this trip. Flight dates with Melvill must coincide with his schedule, and winner must get to Melvill's hangar in Tehachapi. The winner must not be over 200 pounds, as the back seat of the LongEZ is on the small side. Melvill could take you for an unforgettable flight over Tehachapi and Mojave. Or, depending on the weather, he could fly you to Big Bear for breakfast or lunch. The runway there is 7,000 feet. The flight would take about 30 minutes each way.