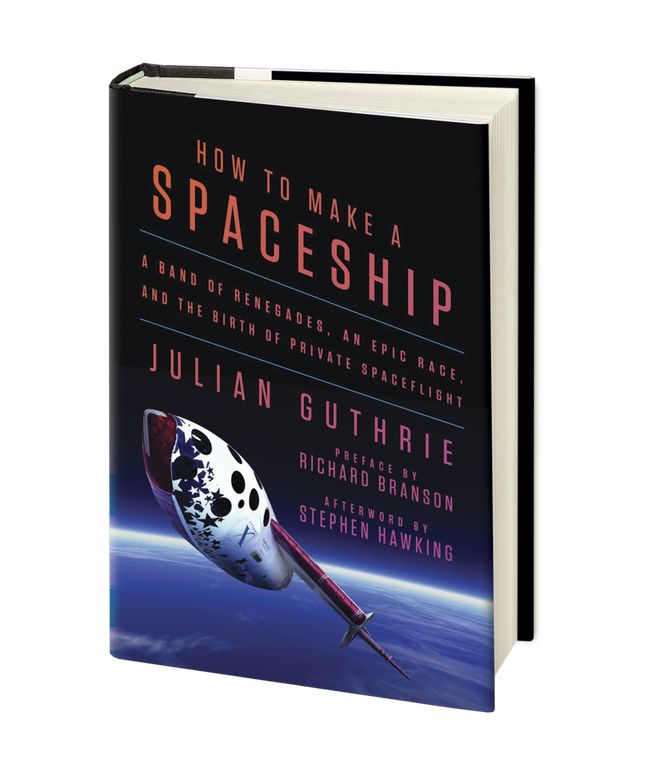 The Ansari XPRIZE was a $10 million competition for the world's first privately made spaceship. This is a $100,000 competition to inspire you to promote and sell an inspiring new book that tells the story of the XPRIZE and the private race to space. We want to challenge you to get How to Make a Spaceship: A Band of Renegades, an Epic Race, and the Birth of Private Spaceflight into the hands of people who love a great underdog story and need inspiration in their own lives. Virgin Group founder Richard Branson wrote the foreword to the book, and famed cosmologist Stephen Hawking provided the afterword. We've lined up the most amazing prizes to inspire and motivate you in this challenge. We want you to have fun with this. We want to try new ways to spread the word about books. 
It's simple to participate. Here's what you need to do:
Click "Follow the Challenge" above to be notified of any status updates to the challenge. Click the Guidelines tab to check out the awesome items and experiences being offered.
Click on the "Share" button or social media icons above to share this challenge with your friends, your family, or anyone you know who has a passion for discovery.
Click "Start Here" above to register for the challenge. You will be notified of any status updates and be able to create an entry to the challenge when it opens.
You'll receive a unique Amazon link to sell books. IMPORTANT NOTE: You can share information about the story and your own personal campaigns everywhere, but you can only sell the book through the link posted on HeroX. Do not share your link outside the HeroX challenge page. All sales of the book must go through the HeroX site.
Every book sold -- hardcover copies only -- from your link on HeroX will be tracked back to you. 

Follow the leaderboard to see where you are in the competition. 

Leave a comment in our Forum to join the conversation, ask questions or connect with other innovators.
The story of How to Make a Spaceship by bestselling author Julian Guthrie focuses on entrepreneur Peter Diamandis' journey in creating the Ansari XPRIZE, and ushering in a new era of private spaceflight. Peter's journey began with his love of space, but his inspiration was sparked by the gift of a book, The Spirit of St. Louis. The How to Make a Spaceship Challenge follows this model. The hope is that this book will inspire a new generation of pioneers. As Diamandis said, "The gift of a book opened up my life. I hope that the gift of How to Make a Spaceship will help inspire the next generation." 
As you sign up for this challenge and learn about the story of How to Make a Spaceship, think about these questions: Who in your life needs inspiration? Who is in a dead-end job? Who do you know who is dreaming of building something that doesn't exist? Who has been told "no" too many times and needs to read a story of perseverance? Who are the biggest geeks, nerds, space and aviation buffs you know? These are the people who should read How to Make a Spaceship. 
Preview of the Incredible Experiences
We are offering once-in-a-lifetime opportunities.
These include: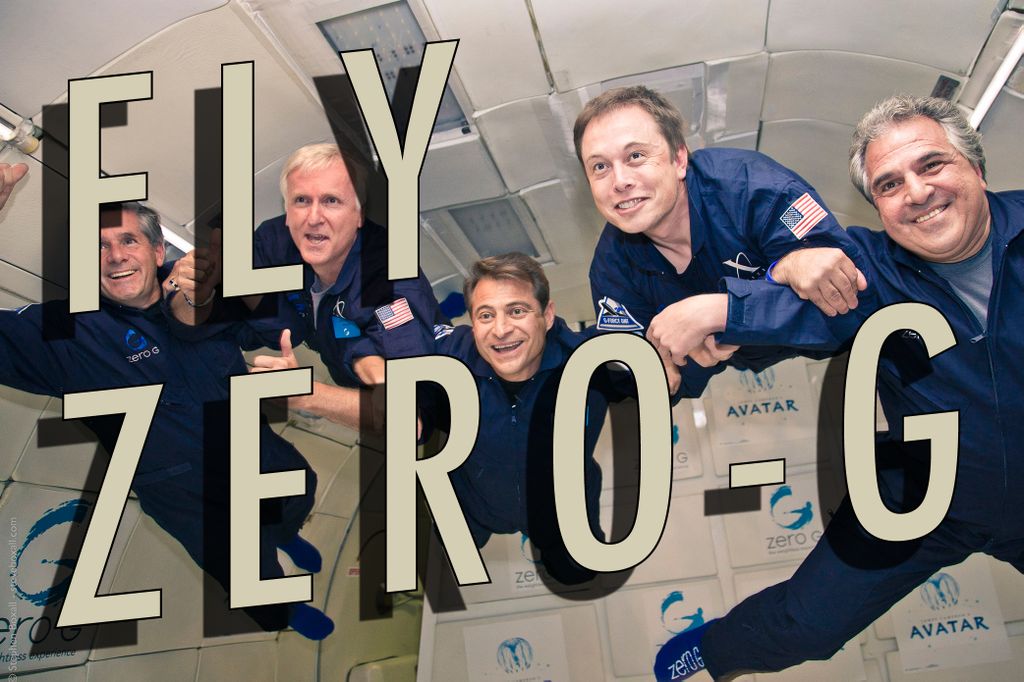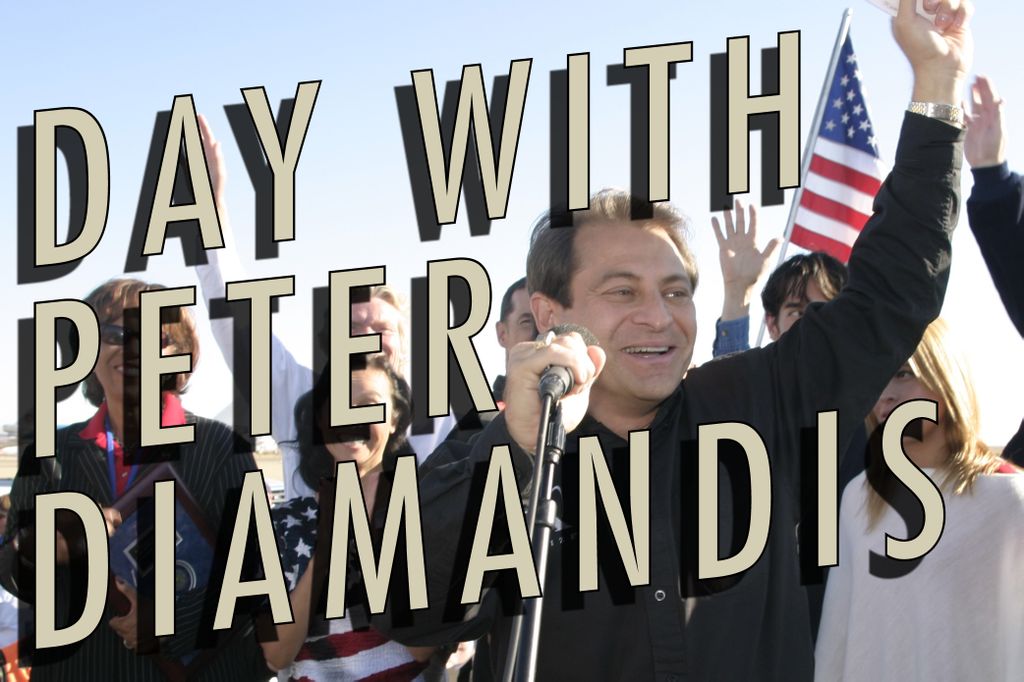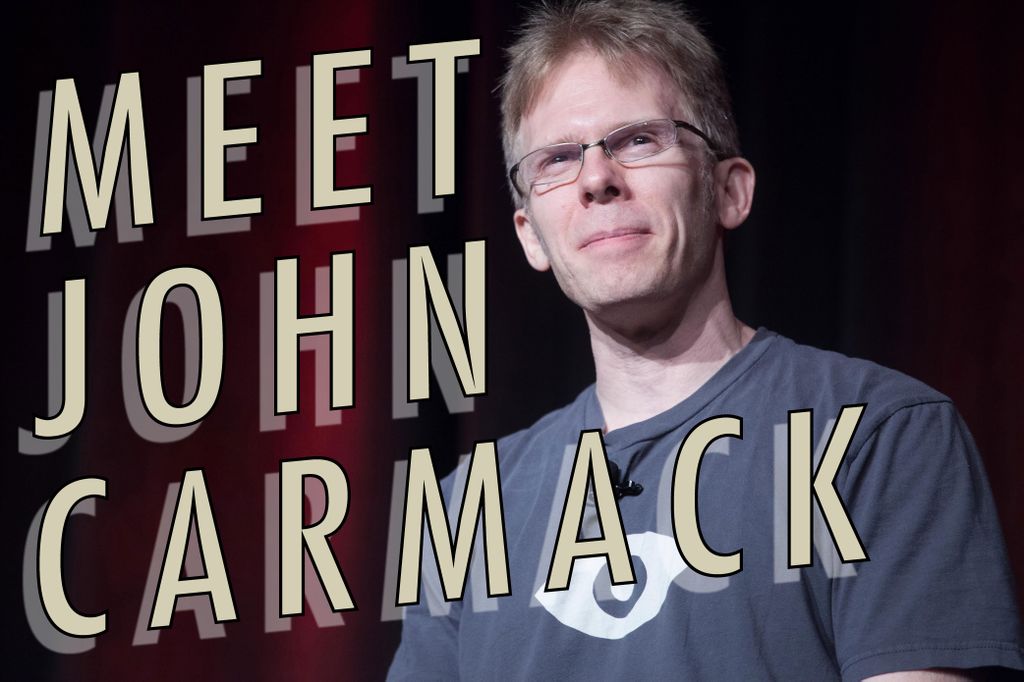 The Need for Inspiration: More on Why This Story is Important
Throughout history, breakthroughs have been made by the misfits, the rebels, those who see what others don't -- the Thomas Edisons, Charles Lindberghs, the Richard Bransons.
Yet our children are also programmed to color within the lines. They constantly hear, "Do as you're told." 
It's no surprise, then, that too many adults find themselves in a world of complacency, where dreams and passion are a thing of the past. 
We need to do a better job of sharing a message that is at the heart of How to Make a Spaceship: that reward comes through taking risks. This book is filled with unforgettable stories of risk takers: inventors, rocket hobbyists, space enthusiasts, engineering students, test pilots, and plane designers.
Today's budding entrepreneurs, makers and tinkerers who will eventually create a bigger, better future need inspiration, mentorship and validation to persevere and transform their "crazy ideas" into concrete goals and actions. Without this, they'll set their dreams aside for another day... or never.
Finding breakthroughs, finding fulfillment, is hard work. It can be scary. But it's passion, tenacity, and inspiration that will get us to a better future.
The Solution – Push for Change, Encourage "Crazy" Ideas
Instead of telling talented young minds -- and our adult peers, friends, colleagues and family -- to fall in line, to keep toiling away in that steady job... what if we simply changed the assignment, and changed the rules?
What if we focused their energy on their passions, challenging them to find solutions to seemingly impossible problems? What if we urged people of all ages to find their passion and never let go?
What if we inspired them, and even shared some extraordinary stories of people in history who focused on creating solutions and pursuing those so-called crazy ideas?
What would happen in the world if we could find renegade thinkers, give them the right dose of inspiration, and reinforce the audacity, passion and perseverance needed to pursue their biggest ideas?
How to Make a Spaceship is exactly the inspiration the next generation of audacious thinkers needs. (For more on the book, click through these tabs!)
As author Julian Guthrie said, "I hope this story is an inspiration. I hope that when you get to the end of this story, you set down the book and feel like you can go out and do something impossible in your own life."
Priceless Experiences Include:
Zero Gravity Flight With Commercial Space Pioneer Peter Diamandis
Spend a Fast-Paced Day With Peter Diamandis
Meet One-On-One With Video Game Programming Legend John Carmack, Aerospace Engineer and CTO of Oculus Rift
Meet One-On-One With Burt Rutan, One of the Greatest Aviation Concept Designers in History
Fly With Mike Melvill, The World's First Commercial Astronaut, In Melvill's Homebuilt Plane, The Long-EZ