The Problem
 Bearings and guide track provide smooth motion guidance in industries ranging from robotics to medical devices. Users typically size and select these products based on assumed operating conditions and use general formulas to estimate useful service life. Unforseen operating conditions and improper maintenance and usage, however, can result in premature and sudden failure and downtime. Bearing and guide track failure can bring an entire production to a stop, incurring significant financial loss. Currently, there are no early notifications for performance degradation on systems using bearing technology. 

The Challenge Breakthrough
Our vision is the introduction of wireless Industrial Internet of Things (IIOT) capabilities into next generation bearings and motion systems. A monitoring system with mobile, sensor-enabled bearings will allow users to quickly understand the operating conditons and eliminate downtime associated with unexpected equipment failure.
Provide a method to collect parameters and maintenance record during operation for analysis to optimize bearing life and enable predictive maintenance.
Creative ways of integrating self-powered wireless sensor and communication systems on small mobile bearings.
Creative ways of monitoring track life and usage.

Develop a simple method of informing users about the condition of the bearings based upon reported sensor data to provide early warning for un-wanted failures. 
Sensor data collection, transfer, and communication on moving components.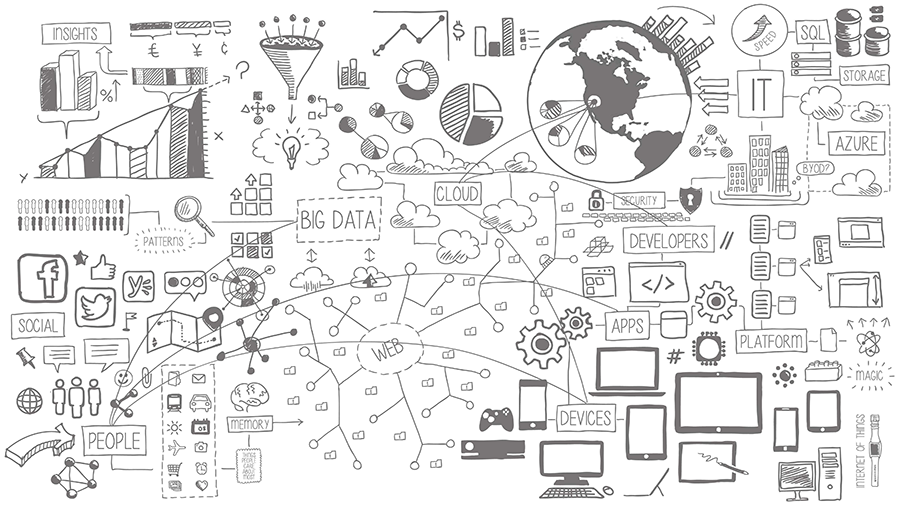 What You Can Do To Cause A Breakthrough
Click "Follow the Challenge" above to be notified of any status updates to the challenge.
Click "Yes Sign Me Up!" above to register for the challenge. You will be notified of any status updates and be able to create an entry to the challenge when it opens.
Click on the "Share" button or social media icons above to share this challenge with your friends, your family, or anyone you know who has a passion for discovery.
Leave a comment in our Comments Thread to join the conversation, ask questions or connect with other innovators.
Additional rules
Who can participate:
The Challenge is open to all general public. To be eligible to compete, you must comply with all the terms of the Challenge as defined in the Challenge-Specific Agreement.
Selection of Winner:
Based on the judging criteria, 1 prize will be awarded for a total of $10,000.00 for the submission. In case of a tie, the winner will be selected at the discretion of the Judging Panel.
Registration and Submissions:
All paticipants must be registered by Jan. 31, 2017, 9:59 p.m. PST to be eligible for the prize. No registrations will be accepted after this date, and no changes to Teams may be made after this date.
All submission materials must be submitted online on or before Jan. 31, 2017, 9:59 p.m. PST. No submissions will be accepted after this time. All submissions must be received online, via the Challenge website, and all uploads must be in PDF format only. Submission reporting requirements are detailed in the Guidelines Section.
Challenge Guidelines are subject to change. Registered competitors will receive notification when changes are made, however, we highly encourage you to visit the Challenge Site often to review updates.