What is the Secret of Life?
Solve the #1 Question in all of Science
Origin of Life is the hardest question in science. No one knows how the first cell came about. But there's a simpler, more fundamental question: Where did the information come from? An answer will trigger a quantum leap in Artificial Intelligence. This may be as big as the transistor or the discovery of DNA itself. A new $10 million prize seeks a definitive answer.
"Evolution 2.0 is a sign of a shifting emphasis in biology from regarding
life primarily as a chemical system, to looking at the flow of information."
-Financial Times Science Editor Clive Cookson
Judges:
| | | |
| --- | --- | --- |
| | | |
| George Church, Harvard & MIT | Denis Noble, FRS, CBE, Oxford University | Michael Ruse, Florida State University |
George Church
George Church is a geneticist, molecular engineer, and chemist. He is Professor of Genetics at Harvard Medical School and Professor of Health Sciences and Technology at Harvard and MIT, and was a founding member of the Wyss Institute for Biologically Inspired Engineering at Harvard. Developed methods for the first genome sequence. Director, BRAIN Project & PersonalGenomes.org. He is co-author of 509 papers, 143 patent publications & the book "Regenesis". He was also one of Time Magazine's 100 Most Influential People in 2017.
(photo By Steve Jurvetson from Menlo Park, USA - Life, Synthetic Life!) Conflict of Interest Disclosures
Denis Noble
We have Oxford Professor Denis Noble on board as prize judge and technical advisor. He's one of the top 100 scientists in the UK. Denis was the first person to build a computer model of an organ. It was the heart. He did this in 1960 using punch cards. His discoveries made pacemakers possible. He is a fellow of the Royal Society. He is editor of the society's journal Interface Focus and he holds a Commander of the British Empire medal from Queen Elizabeth. He organized the Royal Society's 2016 conference "New Trends in Biological Evolution" in conjunction with the British Academy. He is president of the International Union of Physiological Sciences. Denis is an accomplished musician and pioneer of the field of Systems Biology. He is author of The Music of Life and Dance to the Tune of Life: Biological Relativity.
Michael Ruse
Michael Ruse is a philosopher of science who specializes in the philosophy of biology. He is director of the Program in the Philosophy of the History of Science at Florida State University and author of numerous books including "Darwinism and Design," "Atheism: What Everyone Needs to Know" and "Science, Evolution and Religion." He is well known for his work on the relationship between science and religion, the creation–evolution controversy, and the demarcation problem within science. He is a Fellow of both the Royal Society of Canada and the American Association for the Advancement of Science, and holds honorary doctorates from the University of Bergen, McMaster University, the University of New Brunswick and University College London.
Is $10 Million Enough Money for a Discovery of this Magnitude?
Denis Noble, Perry Marshall and Kevin Ham at the Royal Society
The Mystery
Every cell reproduces itself from digital instructions, stored in DNA. DNA has the same features as modern digital devices: Layers of digital encoding, decoding and data storage; error detection, error correction and repair. Plus an ability to adapt that beggars the imagination.
How do living things repair and heal themselves, adapt to any situation you can imagine, and make choices? The genetic engineering capabilities of cells, which are discussed in the book Evolution 2.0, are not known to most people. But an answer suggests staggering implications for medicine, technology and the environment.
Cells re-engineer themselves, in real time, in hours... even minutes. The reason you have to finish your antibiotics is, germs can hyper-mutate at terrifying speed - then kill you with a vengeance.
How do cells "know" how to evolve? No human software does that. Give software millions of chances and billions of years and all it will do is crash. But life adapts relentlessly. How does it do this? What do cells know that we don't?
And what about consciousness? In the human realm, only conscious beings create and modify code. Where does consciousness come from? Are cells self aware?
The Evolution 2.0 Prize focuses these issues down to one central question:
How do you get from chemicals to code? How do you get a code without designing one?
Perry Marshall and private equity investment group Natural Code LLC have issued a technology prize to find a person who can solve this.
What You Must Do to Win The Prize
You must arrange for a digital communication system to emerge or self-evolve without "cheating." The diagram below describes the system. Without explicitly designing the system, your experiment must generate an encoder that sends digital code to a decoder. Your system needs to transmit at least five bits of information. (In other words it has to be able to represent 32 states. The genetic code supports 64.)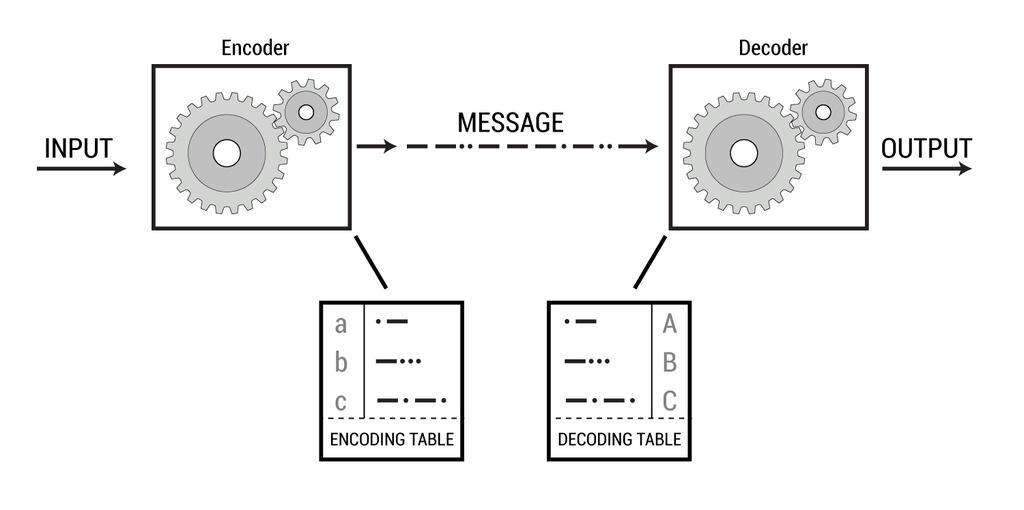 You have to be able to draw an encoding and decoding table and determine whether or not the data has been transmitted successfully.
So, for example, an RNA based origin of life experiment will be considered successful if it contains an encoder, message and decoder as described above. To our knowledge, this has never been done.
Does life harness undiscovered laws of physics? Are there unknown emergent properties in nature?
With CRISPR gene editing technology and exponentially accelerating AI, these are questions of burning importance.
If we can unearth the underlying forces that create and propel life, we stand to reap enormous benefits in Artificial Intelligence, engineering, computer science, nutrition, aging, health, cancer research, disease treatment and prevention.
Watch the $10 million prize announcement at the Royal Society of Great Britain with Professor Denis Noble, Courtesy of Voices From Oxford
The Problem
Natural Code LLC is a Private Equity Investment group formed to identify a naturally occurring code. Our mission is to discover, develop and commercialize core principles of nature which give rise to information, consciousness and intelligence.

Natural Code LLC will pay the researcher $100,000 for the initial discovery of such a code. If the newly discovered process is defensibly patentable, we will secure the patent(s). Once patents are granted, we will pay the full prize amount to the discoverer in exchange for the rights. Our investment group will locate or develop commercial applications for the technology.

The discoverer will retain a percentage of ongoing ownership of the technology, sharing in future profits of the company, while benefitting from the extensive finance, marketing and technology experience of our investment group. Prize amount as of May 31, 2019 is $10 million.
Code is absolutely necessary for replication and for life. Code is needed for cells to have instructions to build themselves; code is required for reproduction. Code that has the ability to re-write itself is essential for any kind of evolution to occur.
We define code as a symbolic information passed between an encoder and a decoder (Claude Shannon 1948).

So… where did the information in DNA come from? This is one of the most important and valuable questions in the history of science. Currently, no one knows the answer.

A solution to this problem will become one of the most pivotal scientific and technical discoveries of the 21st century. The winner will receive substantial recognition.
The Challenge Breakthrough
To solve this problem is far more than an object of abstract religious or philosophical discussion. It would demonstrate a mechanism for producing novel, naturally forming information systems, thus opening new channels of scientific discovery.

Such a find would have sweeping implications for Artificial Intelligence research. This would provide a solution to the most perplexing transition currently faced by the Origin Of Life field, namely the origin of coded information.

How could the genetic code (or any coding system) come into being? This would represent a landmark discovery in the history of science and alter our fundamental understanding of the universe.
What You Can Do To Trigger A Breakthrough
Click "Follow" above to be notified of any status updates to the challenge.
Click "Accept Challenge" above to register for the challenge. You will be notified of any status updates and be able to create an entry to the challenge when it opens.
Click on the "Share" button or social media icons above to share this challenge with your friends, your family, or anyone you know who has a passion for discovery.
Leave a comment in our Comments Thread to join the conversation, ask questions or connect with other innovators.
ADDITIONAL RULES
Who can participate
The Challenge is open to all individuals and organizations who are legally allowed to participate, and who comply with all the terms of the Challenge as defined in the Challenge-Specific Agreement.
Selection of Winner
Based on the winning criteria, one prize will be awarded for a total of $100,000. If the discovery is defensibly patentable, the full amount of the prize will be awarded for a total of $10 million. In case of a tie, the winner will be selected at the discretion of the Judging Panel.
Registration and Submissions

All submissions must be received online, via the Challenge website, and all uploads can be in PDF format only. Submission reporting requirements are detailed in Judging.

Challenge Guidelines are subject to change. Registered competitors will receive notification when changes are made, however, we highly encourage you to visit the Challenge Site often to review updates.
Duration of Challenge
The Evolution 2.0 Prize will be open through November 17, 2026. Natural Code LLC reserves the right to end, extend or modify the contest at that time at its sole discretion.
Further details about the prize are available at https://herox.com/evolution2.0/guidelines
**IMPORTANT NOTE** General essays presenting a 'Theory Of Everything' and metaphysical constructions about the history of life, unfortunately, cannot be considered. Please do not submit materials of this kind. We are looking for entries that offer quantifiable technological progress.
~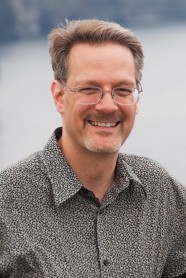 Perry Marshall is endorsed in FORBES and INC Magazine and is one of the most expensive business consultants in the world. His Evolution 2.0 Challenge, announced at the Royal Society in London, is the world's largest science research prize. His book Evolution 2.0 harness a communication engineer's outsider's perspective to reveal a century of unrecognized discoveries.
His reinvention of the Pareto Principle is published in Harvard Business Review, and NASA's Jet Propulsion Labs uses his 80/20 Curve as a productivity tool. He wrote the world's best-selling book on digital advertising, Ultimate Guide to Google AdWords and has consulted in over 300 industries. He has a degree in Electrical Engineering and lives with his family in Chicago.