Congratulations to the Solar District Cup Class of 2021-2022 on the success of the 2021-2022 Competition Event. With 28 competing teams from 31 collegiate institutions, there were many great projects presented. After the announcement of the top teams in each division, the first-place winners—Creighton University, Embry-Riddle Aeronautical University, and Drexel University—faced off in the Project Pitch Championship, each presenting a condensed version of their winning proposal.
After viewing three terrific project pitches, a public audience of over 150 attendees voted to select their favorite team. In the end, Creighton University was voted as the Project Pitch Champion.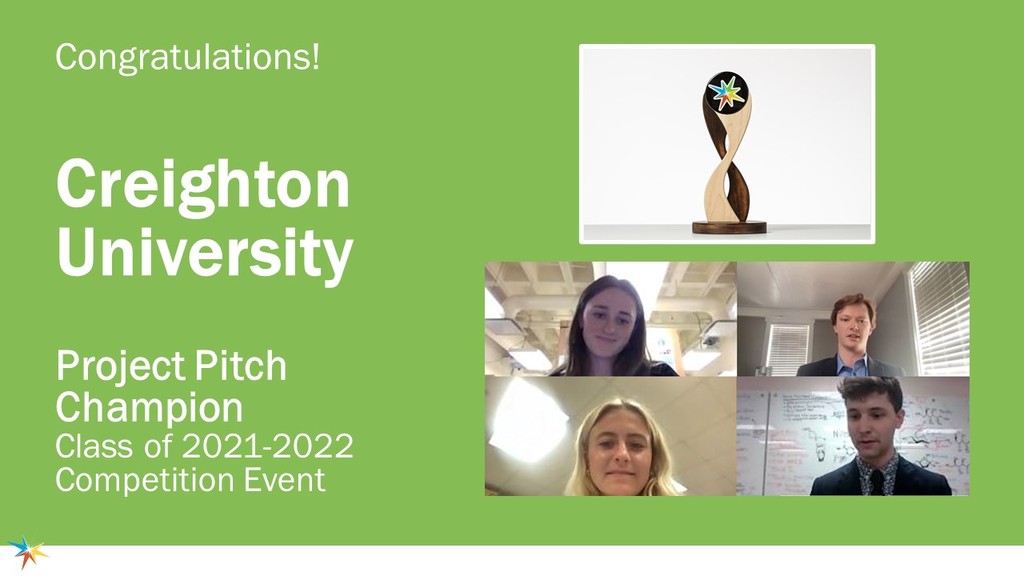 Congratulations, again, to the three first-place teams on fantastic proposals! And thank you to all the students who competed in the Solar District Cup Class of 2021-2022. You impressed the judges, U.S. Department of Energy (DOE) leadership, competition partners, and the organizers with your hard work and thoughtful pitches.
Make sure you're following Solar District Cup on HeroX and subscribe to the competition newsletter for future updates on the competition!
Thank you and congratulations to everyone who made the Solar District Cup Class of 2021-2022 a success!