We're excited to announce the launch of the Spring 2021 Geothermal Collegiate Challenge.
This spring, you could win money ($1,000 for 1st place; $750 for 2nd; $500 for 3rd) to design direct-use concepts leveraging geothermal energy to heat and cool buildings, campuses, districts, or entire communities.
Gather your Team and Start Digging in! This is a semester-long competition. Progress submissions are due March 9, 2021. Final competition submittals are due May 4, 2021.
Join us for an informational webinar on February 10, 2021 at 1:00-2:00 PM EST. Register for the webinar here.
Ready to confirm a team? Join the Geothermal Collegiate Competition on HeroX. Create an account and submit a progress form on or before March 9, 2021. Note, this is a different Geothermal Competition page than this fall - head over to the new page, follow the challenge, and start working.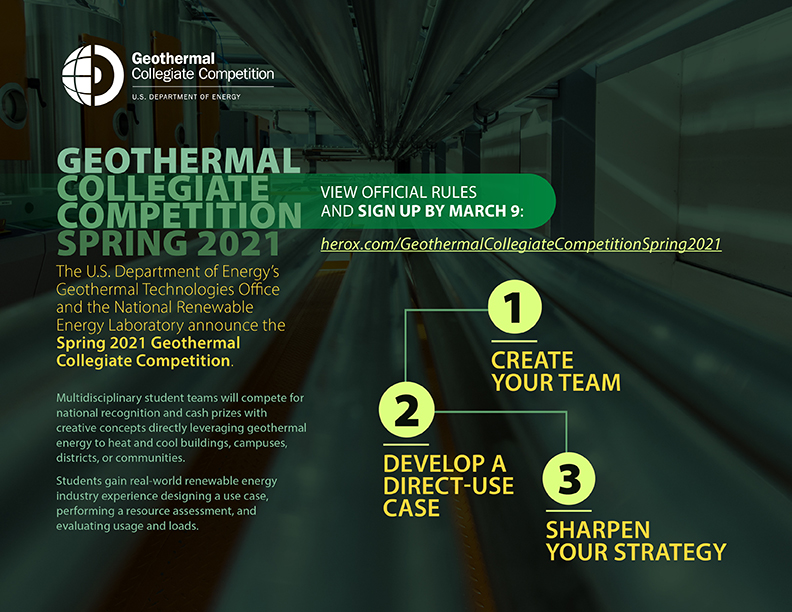 ---