title
Drone-Assisted Intelligent Land (DAIL) Surveying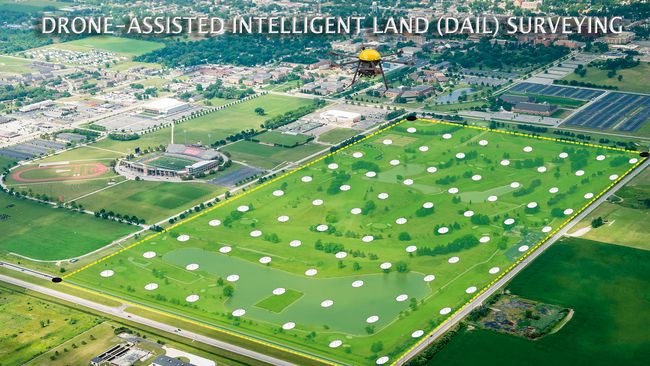 short description
The DAIL Survey uses remote-controlled aerial drones, imaging technology, and intelligent software to create automated ALTA/ACSM Surveys.
Elevator Pitch: how does your solution aim to automate land surveys? (public)
The DAIL Survey decreases the time and cost of land surveys by using advanced imaging technology to analyze data collected by a remote-controlled drone. Reference discs placed on the ground at desired intervals capture the land contour, while artificial intelligence software produces the map/plat.
Please introduce yourself and, if applicable, your team members to the Land Survey Automation community (public)
I am thinker and dreamer. In my free time, I enjoy exploring new ideas and finding creative solutions to problems. By day, I am an Addiction Psychiatrist and CEO of The Matrix Institute.
Define your areas of expertise and, if applicable, that of your team members (public)
My hobbies include Computer Science, Architecture, Geometry, and General Tinkering.
Would you be willing to merge with another team? (public)
No
Would you welcome another individual on your team? (public)
Yes
If you were to welcome a new team member, what would be the desired area of expertise? (public)
Programming using the IBM Watson Developer Cloud, electrical engineering, imaging and data-mapping.
Anything else you'd like to share with the AiLTA community? (public)
Good luck to everyone!