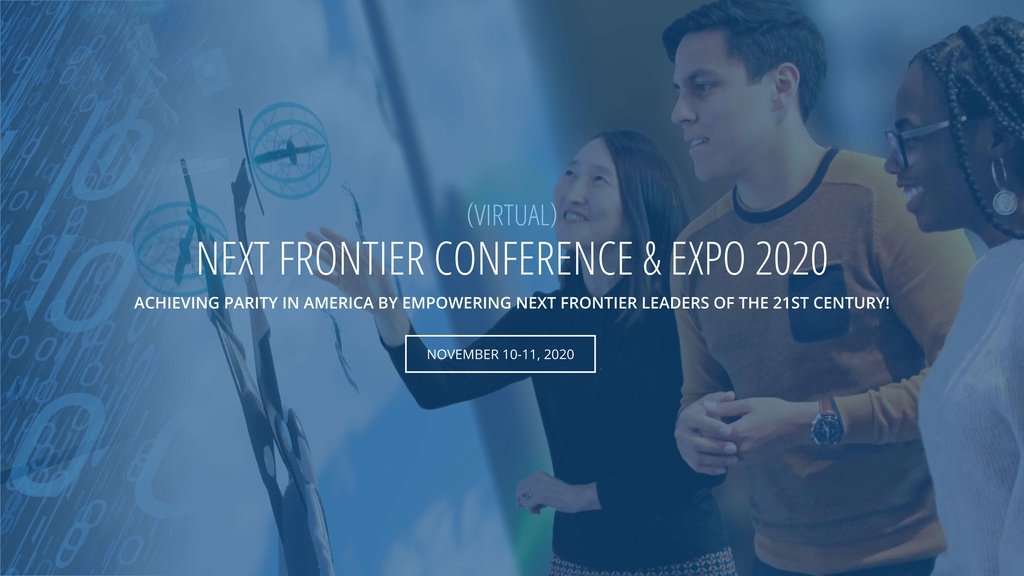 At the virtual Next Frontier Conference & Expo on Nov. 10-11, you'll learn directly from leaders of Next Frontier industries like aerospace, life sciences, fintech and edtech, what steps you need to take to succeed in STEM careers and entrepreneurial opportunities. Featured speakers include:
Gwynne Shotwell, President & COO, SpaceX
Leland Melvin, astronaut and author
Olabisi Boyle, VP, Product Planning and Mobility Strategy, Hyundai Motor America
Frederick M. Lowery, President, Life Sciences Solutions and Laboratory Products, Thermo Fisher Scientific
Alaina Beverly, Former Obama White House Office of Urban Affairs Official, National Deputy Director for African American Outreach for Obama for America '08, and frequent political commentator
Greg Washington, Ph.D., President, George Mason University
... and many more!
Join us to gain insights into what industries have the most promise in the next 30 years, and how you can grab your share of the opportunity.
Click here to learn more and register now.