Hi Space Challengers!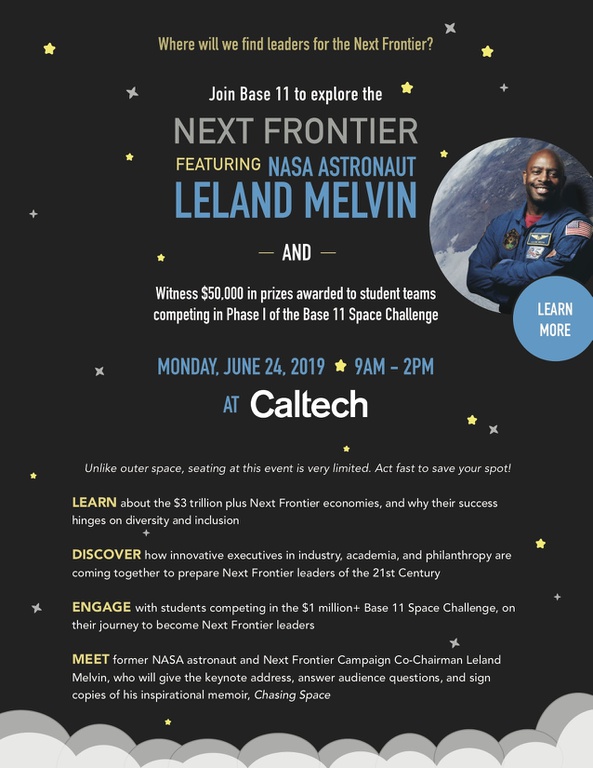 For more info visit:
https://www.base11.com/event/nextfrontiertour/
Already on-board? Register here:
https://tinyurl.com/y3folkr3
FAQ
Maximum of 3 attendees per team/school
Yes, Phase 1 winners will be announced at the event
No, this event is not mandatory
No, funding is not provided for travel
Yes, Phase 1 finalist will be notified before this event
Tip: there will be an opportunity to meet with some of our industry partners, so get those digital portfolios and resumes ready!
Please email spacechallenge@base11.com if you have questions.