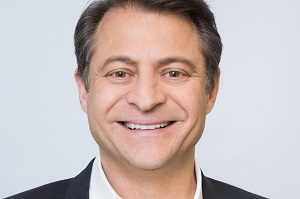 Peter H. Diamandis, MD - Co-Founder & Board Member, HeroX
Dr. Peter H. Diamandis is an international pioneer in the fields of innovation, incentive competitions and commercial space. In 2014 he was named one of "The World's 50 Greatest Leaders" by Fortune Magazine.
In the field of Innovation, Diamandis is Chairman and CEO of the X PRIZE Foundation, best known for its $10 million Ansari X PRIZE for private spaceflight. Today the X PRIZE leads the world in designing and operating large-scale global competitions to solve market failures.
Diamandis is also the Co-Founder and Vice-Chairman of Human Longevity Inc. (HLI), a genomics and cell therapy-based diagnostic and therapeutic company focused on extending the healthy human lifespan. He is also the Co-Founder and Executive Chairman of Singularity University, a graduate-level Silicon Valley institution that studies exponentially growing technologies, their ability to transform industries and solve humanity's grand challenges.
In the field of commercial space, Diamandis is Co-Founder/Co-Chairman of Planetary Resources, a company designing spacecraft to enable the detection and mining of asteroid for precious materials.
Diamandis is the New York Times Bestselling author of BOLD – How to Go Big, Create Wealth and Impact the World andAbundance – The Future Is Better Than You Think. Abundance was #1 on Amazon and #2 on New York Times.
He earned an undergraduate degree in Molecular Genetics and a graduate degree in Aerospace Engineering from the Massachusetts Institute of Technology, and received his M.D. from Harvard Medical School.
Diamandis' mission is to open the space frontier for humanity. His personal motto is: "The best way to predict the future is to create it yourself."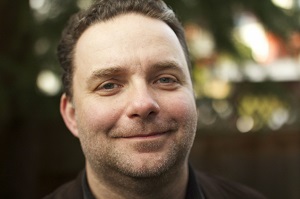 Christian Cotichini, Co-Founder & CEO
Christian Cotichini is a Co-Founder & CEO of HeroX. Cotichini has over 20 years of experience leading startup and high-growth technology companies. Two of Cotichini's companies achieved recognition in the Deloitte Fast-50 (list of the fastest growing companies in Canada) and one as BCTIA Company of the Year.
Cotichini founded Absolute Software, a leader in computer security and asset management with over 30,000 commercial customers worldwide. After going public, Absolute continues to grow and has diversified into a solution for organizations to manage the massive proliferation of Internet devices.
After Absolute, Cotichini founded MAKE Technologies. MAKE enables organizational transformation through the modernization of its clients' mission-critical software systems. MAKE was sold to Dell Computers in early 2012.
While remaining on the Board of MAKE, Cotichini left day-to-day activities to join co-founder Shannon Susko on a new startup. Subserveo, a SaaS company, targeted the post 2008 compliance and regulatory challenges faced by the banking sector. Subserveo was acquired 18 months later.
Cotichini is an active angel investor and mentors startup entrepreneurs.
Emily Fowler Pellen, Co-Founder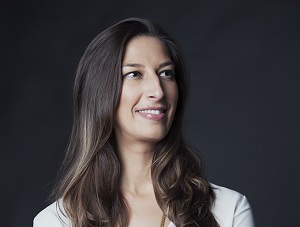 Emily Fowler Pellen is the co-founder of HeroX. Passionate about providing pathways for people to create a positive impact in this world, she desired to create an accessible version of the XPRIZE model.
In late 2015, Emily stepped away from the daily operations of HeroX in order to launch a new venture - Purpose Ventures - a boutique coaching and consulting practice focused on visionary innovators, entrepreneurs and change makers who are creating positive impact in the world around them. Leveraging her powerful intuitive gifts and strategic abilities, Emily specializes in the energetics of leadership, mindset, and genius activation.
Emily is a mentor at Polsky Center for Entrepreneurship and Innovation at the University of Chicago. She has been invited to speak about performance mindset and the energetics of motivation and leadership on many occasions, including by the US Department of State, the Canadian Federal Government, and by the Nexus Global Youth Summit held at the United Nations.