Imbued with the powers of XPRIZE, City Light Capital, and the tech startup world, we are HeroX! We want to seek out the mad geniuses, inspire future tech gurus and help you find your inner hero. You're going to save the world and we can help. We have extensive experience in incentive competitions, impact investing, and tech entrepreneurship. It's a fusion of skill, experience and talent with one purpose: to use open innovation as a tool to positively transform the world.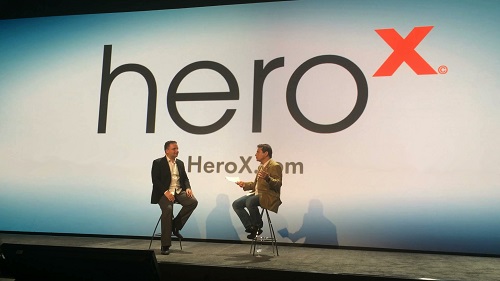 XPRIZE, founded by visionary serial entrepreneur, Peter Diamandis, is the global leader in the creation of incentivized prize competitions. Their mission is to bring about radical breakthroughs for the benefits of humanity, inspiring new industries and revitalizing markets. XPRIZE delivers challenges to the world to inspire innovation which has the potential to dramatically and positively impact us all.
Teams race to achieve the goals outlined by the terms of the challenge, with the victorious team winning a large-scale monetary reward. So rather than awarding money to honor past achievements or directly funding research, an XPRIZE motivates innovators by tapping into our competitive and entrepreneurial spirit.
City Light Capital is a venture capital firm that looks for the most dynamic and experienced entrepreneurs who are passionate about leveraging the power of technology to create substantial economic, social and environmental value.
Inspired by the XPRIZE model, but operating at a more personalized scale, HeroX is a joint venture created to transform philanthropy, social innovation and technology through prizes up to $1,000,000.
HeroX exists at the intersection of crowdsourcing, competition and collaboration, using each to drive positive change. HeroX is a platform where you can support a cause you believe in, help fund a prize, or post challenges to inspire others. We offer the tools to help spark brilliant new solutions and we spread the word to people passionate about change.