title
Because we care, we go green.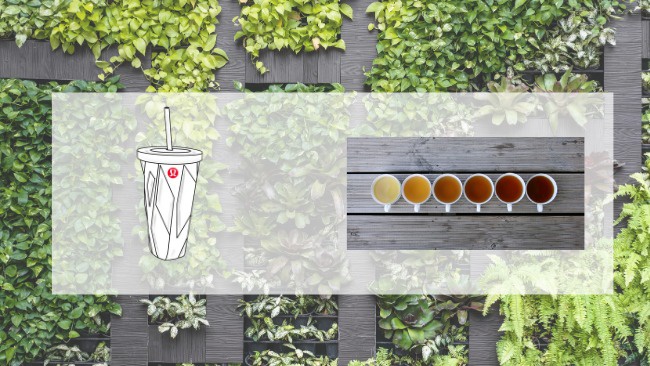 short description
Shop concept where we help Lululemon clients relax by aiming the main mental illnesses in each country by having a vertical garden.
3. Opportunity: Which pillar of well-being, and which aspect of that particular pillar, are being addressed by the idea? In what way does it influence a pillar? What type of individual and community would benefit from the idea?
Lululemon vertical garden works with mind and body. Daily tea to visitors depending on the country's needs, the vertical garden will have edible and useful plants; those who have depression would be offered a tea with Kale and Solanum Calicina which helps as a mental health tranquilizer. There will be tea inside the store made with the vertical garden , customers will be able to take ingredients home. Reusable eco-cups will be given after a minimum purchase to the costumers to refill a drink.
4. Innovation: Why is your idea unique, novel, and/or impactful? What will the future look like if we're successful in bringing your idea to life? How does the proposed solution differ from existing solutions addressing human well-being?
Lululemon will gain more credibility caring about the general well-being of its customers. Different than many brands it will show the importance of mental health before physical one. A real community will be created by exchanging their advice in self-care. Most people want to increase their well-being but do not have the knowledge and tools to do so. With this solution Lululemon will not only be a community but also a safe place for people to go there and find a moment of relaxation.
5. Action Plan: Please justify and briefly describe the major steps needed to make this idea a reality. Does the technology and understanding exist now? Is it likely to exist in the next 3-5 years?
The action plan to carry out this store concept will be explained with the following steps and at what times they will be carried out. The first step would be to design the vertical garden in a wall inside the store, the plants contained in the vertical garden vary depending on the needs of that country mental illnesses or just strengthen the mind. The idea is to provide daily recipes to daily visitors depending on the needs, the vertical garden will have edible and useful plants. Customers will be offered a tea or infusion which will be made inside the store with the ingredients taken from the vertical garden, the customer will receive all the benefits that his or her drinks has and will be able to take some of the ingredients home, from Lululemon´s vertical garden. Since we go green, we also go eco friendly, furthermore, the production of eco-friendly cups would begin that would be when a customer spends $150 in the store they will receive their own lulu-cup, specially designed to be reusable.This would be in the first year, in the second year it would be sought to implement it in stores, it would start with the United States and Canada. In years 2 and 3 it would be sought to take this concept of a store to other countries so that in years 4 and 5 this concept will be all around the world.