title
Lululemon active learning space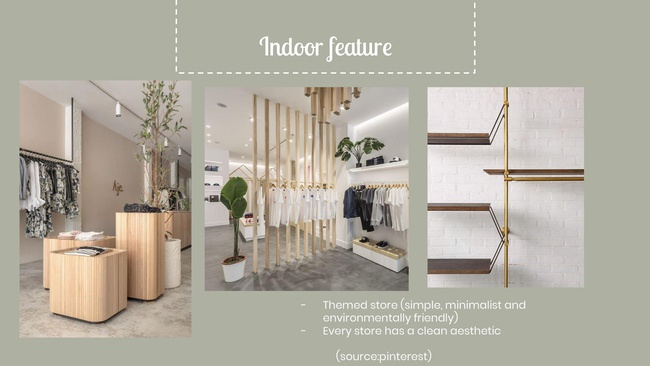 short description
A minimalist store on 2 levels. Level 1 retail library. Level 2 events space hosting workshops and collaboration with brands
3. Opportunity: Which pillar of well-being, and which aspect of that particular pillar, are being addressed by the idea? In what way does it influence a pillar? What type of individual and community would benefit from the idea?
Body-A healthy body is their consideration,and providing healthy food to consumers shop at Lululemon is integral.Mind-reading area&sensorial marketing to enhance consumers mental health from the clean space,great lighting,fresh scent.Activities include fitness guru&workshops for family.Creating physical space;consumers can sit,meet&learn. Family workshops could be hosted on the second level;DIY,decorate Lululemon eco-friendly tote bag.Lululemon can create a donation box to recycle old clothes.
4. Innovation: Why is your idea unique, novel, and/or impactful? What will the future look like if we're successful in bringing your idea to life? How does the proposed solution differ from existing solutions addressing human well-being?
Besides being an athleisure wear store, Lululemon can also be a flexible events space with a store that acts as a platform for the community to share, learn and network. Lululemon can be more than an athleisure brand and can be a community building and learning platform through the library, activities, F&B collaborations and rewards for loyal customers.The innovative active learning flexible space can satisfy consumers appetite to learn about healthy living and share tips with other people.
5. Action Plan: Please justify and briefly describe the major steps needed to make this idea a reality. Does the technology and understanding exist now? Is it likely to exist in the next 3-5 years?
Lululemon can hire an interior designer for the realisation of store design and an event organizer in store or freelance would be necessary for workshops such as DIY workshops and other activities that will be held monthly. Visual Merchandising includes zoning products, colour blocking merchandise and the use of sustainable materials including a green wall and warm lighting for store ambiance.