Press
The Press section allows you to add any press releases, news or blog articles that are published about your crowdsourcing project directly to your page.
To use this functionality, first click on the "+ Add Press Link" button. Then fill out the form with the required fields: title of the release/article, the URL to the release/article or upload a PDF version, the date is was created and a short description of it. There's also an optional field where you can upload an accompanying image.

Once you have filled out the necessary fields, click on the orange "Save" at the top right corner of the form.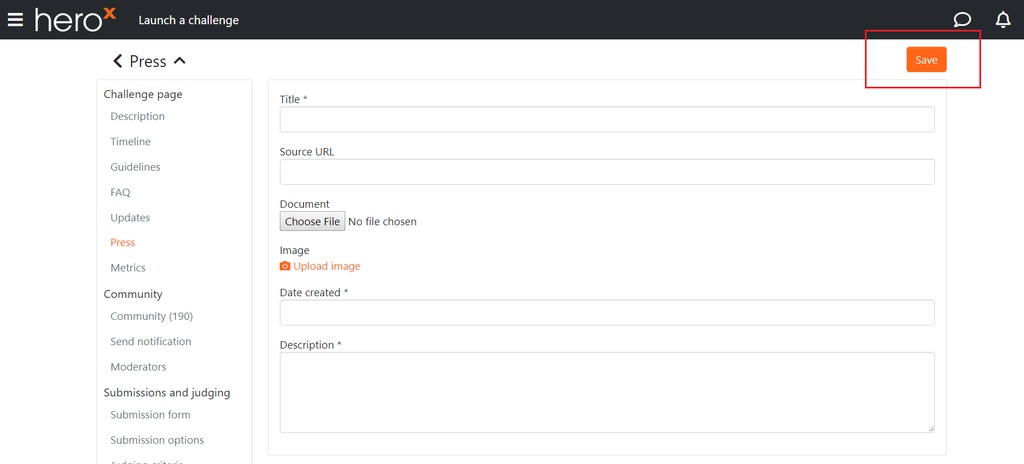 Next, you will be taken back to the main "Press" area. To enable the Press tab to show up on your HeroX page with the content you just created, click on the blue "Enable Press" button.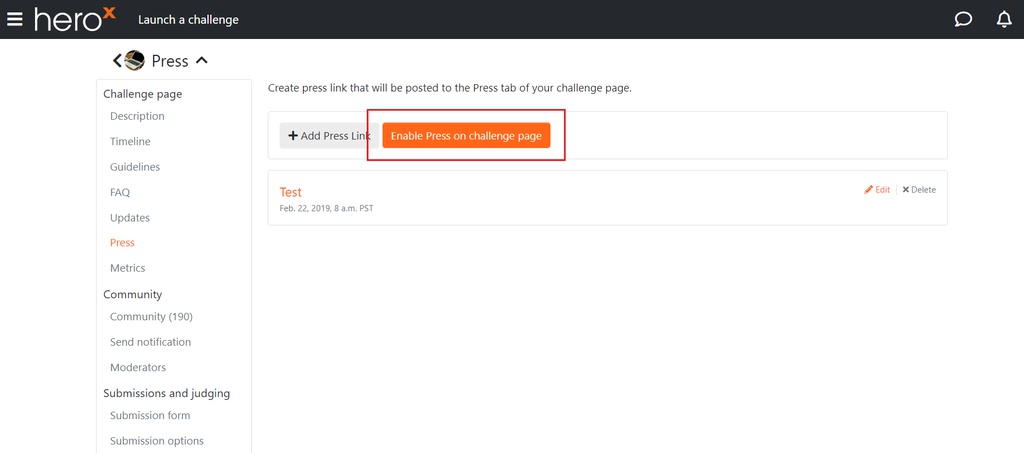 A pop-up box will then display asking "Are you sure?" Click on the "Yes" button when you are ready.
Then, when you go back to your main HeroX page, the link will show up under the Press tab: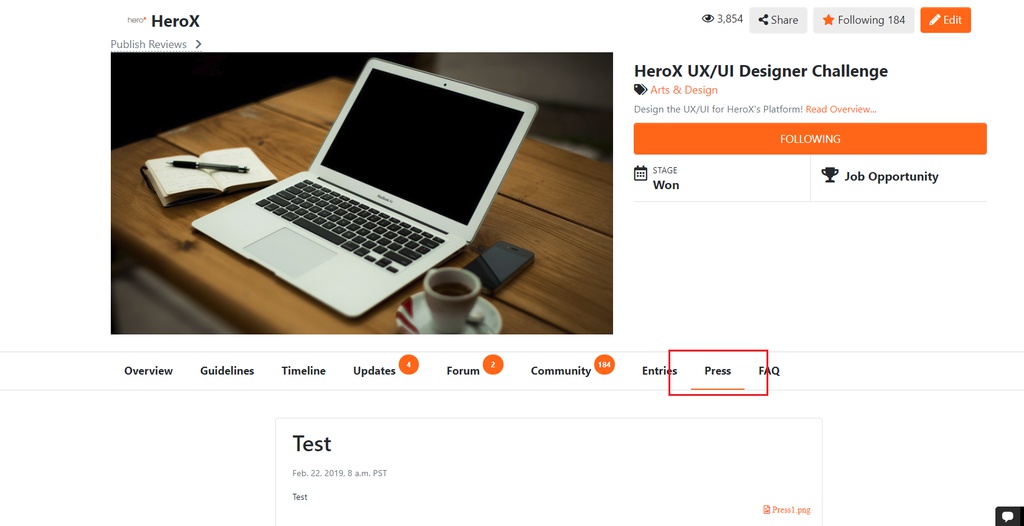 If you need to disable to Press tab at any time, go back to the Press section within the Edit dashboard, and click on the "Disable Press" button