If a challenge sponsor has opted to award certificates to the winners, they will be automatically generated and displayed on the user's profile. Please note that at this time, if a certificate is generated for you, you will not receive an email notification. This guide will show you how to view, download and share your certificate(s).
Navigate to your HeroX profile. This can be done by clicking your user icon in the upper right corner and selecting User Profile from the menu.

Click on the Awards tab on your profile.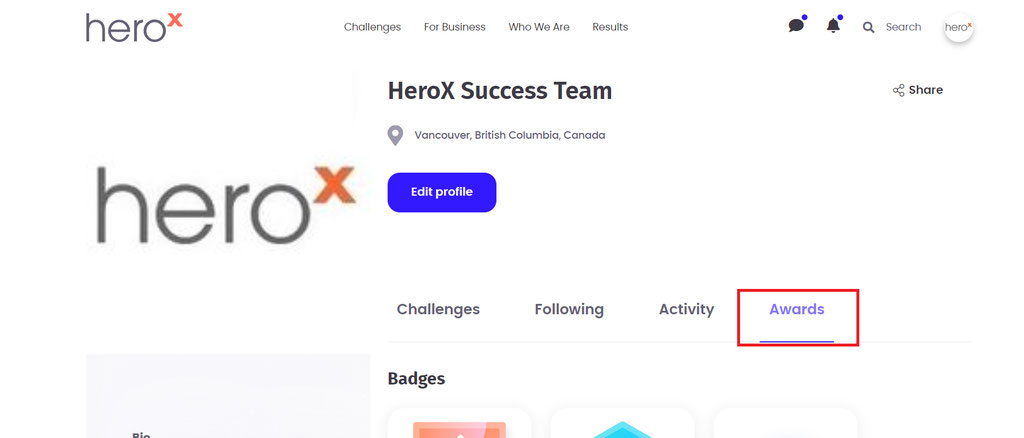 Scroll past any badges you may have earned and you'll see a Certificates section at the bottom.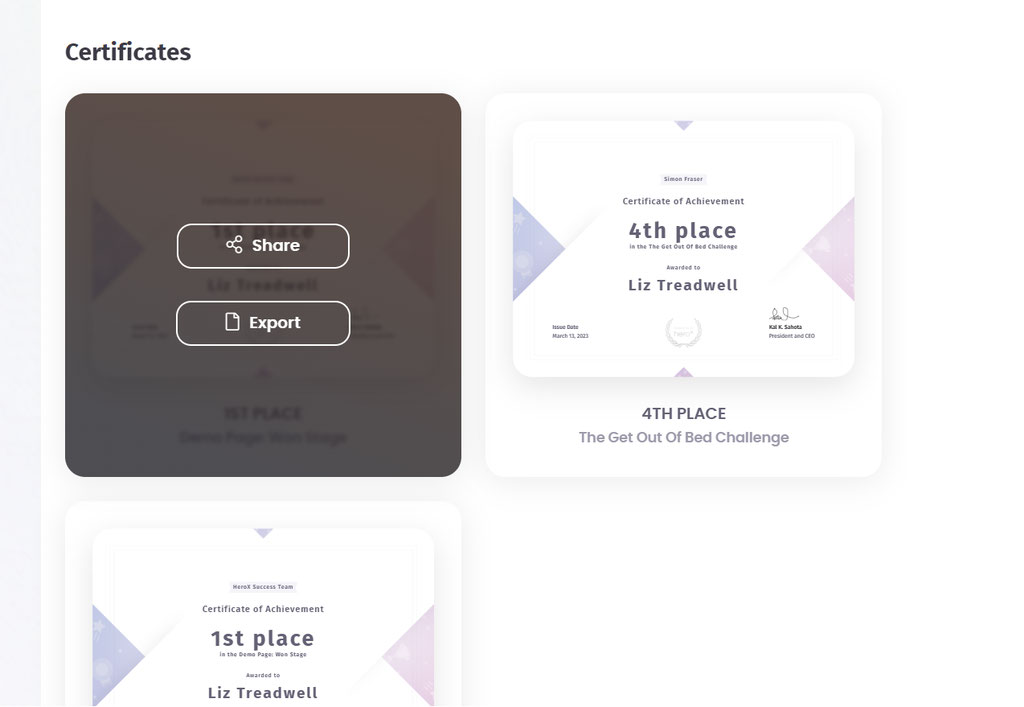 When you hover over a certificate, you'll have the option to share it on a variety of social platforms or download it as a PDF. Only the user who the profile belongs to will be able to view this section. Other users will not have the ability to view or download your certificates.