As we dive into the final round of solving the Coastal Design Competition the two teams are actively working on getting their final submission ready. Here's the latest update:
Team 1: Adi Neuman from ECOncrete along with Hugo Shelley and the Bionspired Argentina duo: Charly Karamanian and Alejandro Bollano are a testimony to the strength of open innovation through teamwork:
Team 2 : Anna Miles and Mario Valente during a work session unlocking sustainable sea wall edge treatment.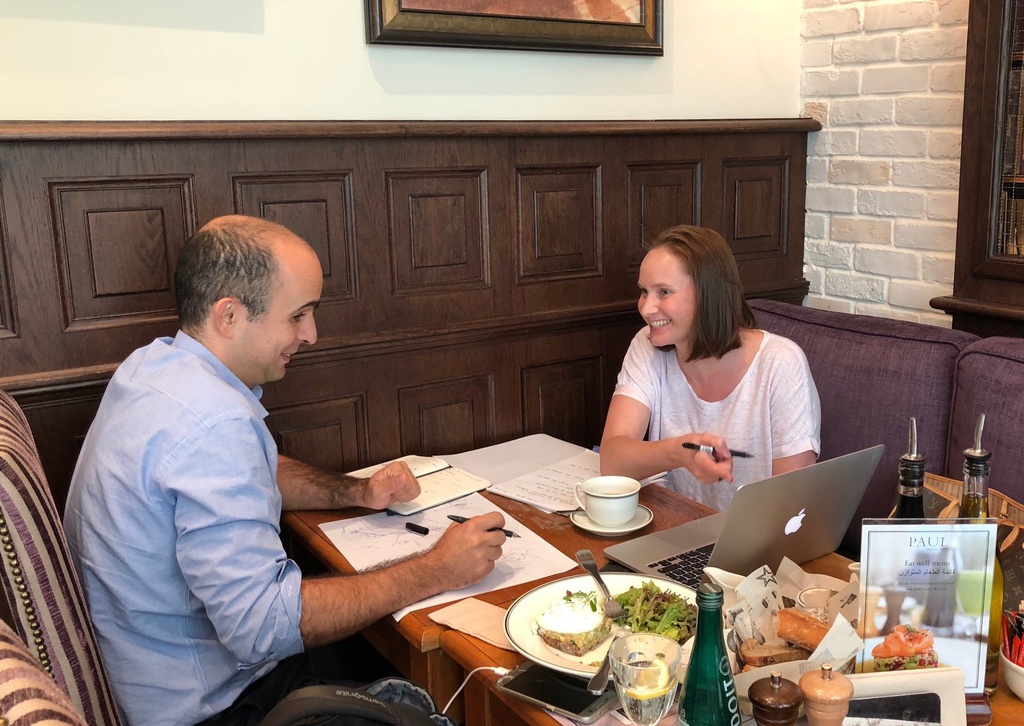 We look forward to welcoming both teams to Kura Kura, Bali!