We are proud to announce details on the two teams who have advanced into the prototype-final stage-of the island of Happiness Coastal Design Competition. Among the competing teams are marine engineers, landscape architects, top-tier innovative companies, and startups—all who are working toward a breakthrough in the seawall design. The two winning teams are one step closer to having the prototype development of the ecological sea wall ready. Both teams comprise professionals with a passion for environmentally friendly solutions to seawall designs. Team 1 has three industry professionals Adi Neuman ECOncrete (Israel), Hugo Shelley (UK) and BioInspired Argentina duo: Alejandro Bollano and Charly Karamanian. Team 2 has a landscape engineer and civil engineer, both from UAE and Power Cem Technologies a company from The Netherlands that specializes in sustainable materials.
We look forward to their groundbreaking solutions and the journey ahead.


Team 1 Introduction:
Location:
Buenos Aires, Argentina
Tel Aviv, Israel
London, United Kingdom
The team got its start in March this year when the ideation phase of the Coastal Design Challenge was announced. Adi Neuman from ECOncrete along with Hugo Shelley and the Bionspired Argentina duo: Charly Karamanian and Alejandro Bollano together have a diverse background and expertise in different industries.
About the team leader: Adi Neuman
Adi Neuman is the Designer & Project Coordinator of ECOncrete, a company that develops, produces and supports the implementation of innovative concrete products designed for enhancing the biological and ecological value of coastal and marine infrastructure. Adi is an industrial designer with over 7 years of experience in large-scale design projects in the public domain. In the past 5 years, Adi has worked on the design and implementation of environmentally friendly marine and coastal infrastructure, adapting mass manufacturing processes to specific biological and ecological needs. Adi is a lecturer at the Industrial Design bachelor's program at the Holon Institute of Technology. Adi holds a B.Des. in Industrial Design from Hadassah College Jerusalem and a Masters degree in Environmental Studies from Tel-Aviv University.
About Hugo Shelley
Originally from Scotland, Hugo studied Physics and Philosophy at Oxford University and Kings College London. He completed his postgraduate at St Andrews and is the recipient of a NESTA award for creative entrepreneurship. After leaving university he worked as a prop designer for some of the world's leading illusionists before founding Iota Technology, a design and prototyping company in London. Since then he has worked on a diverse range of projects, from industrial sensors to educational robots for children. He is especially interested in the application of new technology to ecological and humanitarian challenges.
About Charly Karamanian and Alejandro Bollano (co founders of Bionspired Argentina):
Charly Karamanian is the Director of Entrepreneurship at Buenos Aires Province Government, Argentina. Charly is Certified Public Accountant with a master in communications management and information technologies. Charly is a Postgraduate degree in Innovation strategies and technology foresight. Member of the first cohort of The Exponential Foundation Series at Singularity University. His expertise is focused on open innovation, positive impact business development and sustainability. He excels in leading and mentoring of individuals and multidisciplinary teams. Creative thinker, serial entrepreneur, and speaker. Finding simple solutions to complex challenges is his drive in life. He is passionate about solving the global grand challenges: Energy, environment, food, shelter, space, water, disaster resilience, governance, health, learning, prosperity & security.
Alejandro Bollano is an industrial designer that graduated from the Facultad de Arquitectura Diseño y Urbanismo (F.A.D.U.) of the Universidad de Buenos Aires (U.B.A.) – 2008. Alejandro is an entrepreneur, passionate about innovation and evolution. Understanding the problems deeply, approach them with solid concepts and delving into the details, are my premises for the search for innovation and value.
Together with Charly Karamanian, we formed BIO Inspired, a strategic innovation and research team. We apply biomimicry as a disruptive tool to approach responsible solutions with the environment.
Alejandro is associated with several companies, startups and independent researchers in the strategic planning of projects of high innovative impact (social, economic and environmental) with the aim of creating the most diverse R + D + i services network on the region. He worked for the Undersecretary of Innovation and Smart City of the Gobierno de la Ciudad de Buenos Aires as a project manager in the development of predictive solutions and connectivity.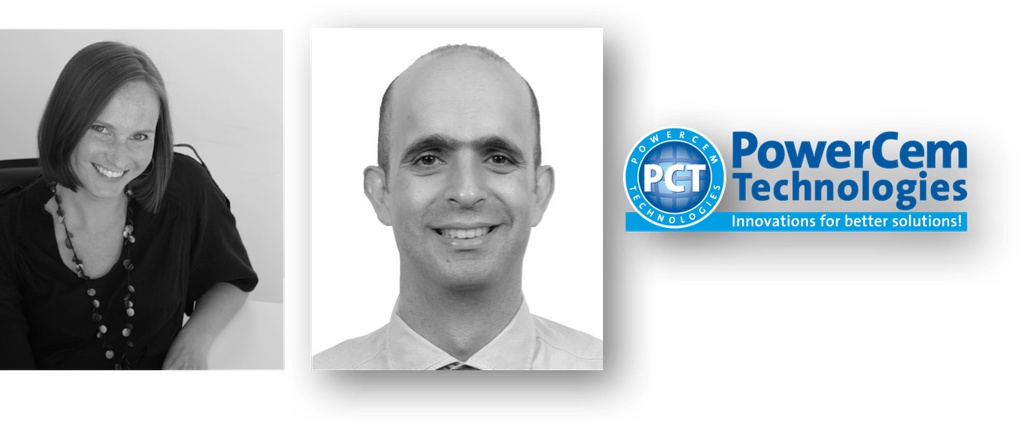 Team 2 Introduction:
Location:
Abu Dhabi, UAE
Rotterdam, The Netherlands
With combined experience in civil engineering, landscape architecture and environmental solutions in construction materials, Team 2 has joined forces to push the innovation towards a concept that will provide a truly ecological sea wall prototype.
About the team leader: Anna Milles
Professionally, Anna Miles is a Chartered Landscape Architect specializing in public realm and landscape design for urban, commercial and residential projects of all sizes around the world. She improves outdoor environments through creative and sustainable design solutions to design briefs; or establishes the project brief and vision based on the parameters and problems of different project sites and different stakeholder requirements.
Personally, Anna is a fierce and (mostly) fearless globe trotter and passionate wildlife photographer who needs to be outdoors. She has a passion for self-development by experiencing the unknown, confronting unforeseen challenges, getting to know unfamiliar cultures and ways of life, getting lost in wilderness; and creating memories from travel.
In addition to being a UK Chartered professional, Anna holds a BSc in Landscape Design and Ecology from Sheffield University in the UK; has over 16 years of experience in the field of landscape design, planning, management and urban design; and is a trained Pilates instructor.
About Mario Valente
Mario Valente is a Civil Engineer with 17 years of experience. As a Projects Director based in the Middle East for the past 10 years, Mario has developed a broad understanding of multiple engineering disciplines specializing in engineering and design management of coastal development projects from feasibility stage up to construction.
About PowerCem Technologies
PowerCem Technologies (PCT) is a company that specializes the modification of cement bound materials and as such participates in complex projects worldwide as an invisible but technical key component in cement based materials and constructions. PowerCem Technologies was established in 1996 an is situated in Moerdijk near the port of Rotterdam in The Netherlands. The company has executed successful projects in more than 40 countries, and has proven its ability to provide for infrastructural constructions and environmental solutions that are in line with the demands of the 21st century, with continuous scientific exploration for the future.
The company is an expert in sustainable and economic in-situ soil stabilizations for road infrastructure, ports, storage- parking areas, container terminals, windmill parks etc., and immobilization of (severely) contaminated soils so these do not constitute any danger anymore for the environment and population.