Amin Rasidi
Senior Vice President of Planning and Design, Kura Kura Bali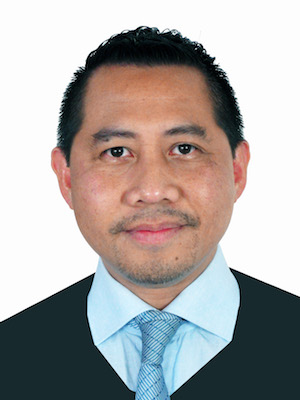 Amin Rasidi joins PT Kura Kura Bali as the Senior Vice President of Planning and Design in 2018. From 2013 to 2017, Amin was the head of the master planning team at Aldar Properties, which merged with Sorouh Real Estate to become Abu Dhabi's biggest property developer. While at Sorouh, Amin was its Director of Planning & (Acting Director of) Design.
Amin has been active in the real estate industry for 25 years, developing projects in the UAE, Singapore, Malaysia and Brunei, many of which are waterfront and tourism developments.
Prior to joining Sorouh, Amin worked with three related companies – Sentosa Development Corp, Sentosa Cove Pte Ltd and Sentosa Leisure Group – in developing Singapore's Sentosa Island. As part of his roles, Amin authored the Sentosa Cove Development Guidelines and was a key player in the development's early land sale launches.
In between working with Sentosa and Sorouh, Amin worked for Teo A. Khing Design Consultants in Singapore and Dubai. Amin was the consultant firm's team leader in the master planning of Palm Jebel Ali (Palm Island 2) and Palm Deira (Palm Island 3) in Dubai.
In Aldar, Amin was instrumental in a number of Aldar master developments – especially the legacy projects of Shams (on Abu Dhabi's Reem Island) and Yas Island – where a Detailed Master Plan and a Framework Plan respectively were approved by the authority for the first time in the ten-year history of these projects.
Amin is the author of "Benchmark Places: Dubai – Singapore" (ISBN 978-9948-17-366-3), a planning, design and travel book published in 2014.