Lim Kok Kim
Managing Director, KK Lim and Associates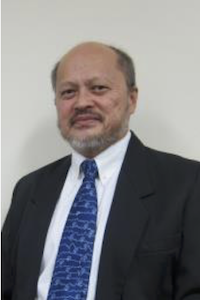 Mr Lim Kok Kim has 34 years of international experience in the design of major civil and structural engineering projects. He started his early years of engineering practice in Australia where he was involved in the design of numerous 50-storey buildings in Melbourne. Mr Lim migrated to Singapore in 1991 when he joined TY Lin International. He spent 16 years with the firm and was the Head of Building Department for 6 years before leaving the company to set up his own practice. Mr Lim is a registered professional engineer in Singapore and Australia.
As a consultant, Mr Lim has a wide and varied range of exposure in the field of civil engineering. He has directed and designed many major building and infrastructure projects both locally and in the region, including the Middle East. On top of designing many tall buildings, Mr Lim has also designed airports, hotels, shopping malls, bridges, MRT and waterfront infrastructure like seawalls and reclamation.
Mr Lim's most notable achievements to date are his roles as QP or PE for projects such as the Keppel Bay Development and The Maybank Tower of which he had won awards; Changi Airport Terminal 3 and Fusionopolis @ One-North of which he served as contractors alternative design PE; the chief designer for the iconic BNI Wisma 46 which was the tallest office tower in Jakarta at 263m up to 2016.