Patrick C Augustin
FIEM, PEng, FICE, CEng, FIStructE, Chartered Structural Engineer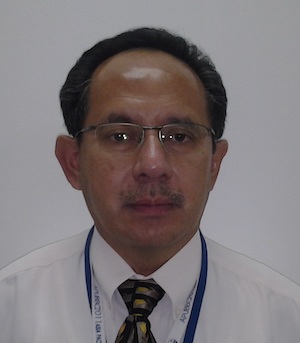 Patrick Augustin is currently the Director of Perunding FAISAL, ABRAHAM dan AUGUSTIN sdn. Bhd., a Kuala Lumpur based company in the field of civil and structural engineering. Patrick is a leading expert in design bridges and high rise structures.
Qualifications and affiliations:
B.Sc. (Upper 2nd Class Honours Engineering Lancaster University (1977)
DIC, M.Sc. (Concrete Structures) Imperial College London University (1981)
Fellow of the Institution of Engineer, Malaysia (FIEM)
Registered Professional Engineer (P. Eng.)
Fellow of the Institution of Civil Engineers (FICE)
Chartered Engineer, U.K. (C.Eng.)
Fellow of Institution of Structural Engineers (FIStruct.E)
Member Association of Consulting Engineers Malaysia (MACEM)
Council Member, ACEM 2002-2003,2003-2004,2004-2005
Council Member, IEM 2005-2006, 2006-2007,2007-2008,2009-2010
Papers Published:
1. Computer Application in the Design of a Voided Slab Deck" – Regional Conference on Engineering (1988)
2. The Design of Prestressed Bridge Beams in Accordance with BS 5400 for Steel, Concrete and Composite Bridges : Part 2 : 1978 : (Specification for Loads) (and as Amended by Department of Transport (DTp), Highways and Traffic, Departmental Standard BD 37/88, Loads for Highways Bridges) Part 4 : 1984 (Code of Practice) for Design of Concrete Bridges). Published on July 1991 – Bulletin of the Institution of Engineers Malaysia
3. Construction of a New Railway Embankment and Trackworks on Soft Ground Adjacent to an Existing Mainline Track at Pondok Tanjung (AU41) for Keretapi Tanah Melayu Berhad (KTMB) - 2nd International Conference on Advance in Soft Soil Engineering and Technologies (2nd - 4th July 2003) Putrajaya, Malaysia
4. Bow String Girders or Tied Arches, A Place in Malaysian Bridge Construction – Suara Perunding, Journal of the Association of Consulting Engineers Malaysia
5. "The Design and Construction of New Railway Bridge BR123 and Realignment of Tracks Between KM75.750 and Pondok Tanjung Station" - Railtech 2003 International Conference and Exhibition
6. Selection Criterion for Elastomeric Rubber Bearings for Bridges – A Technical Note IEM Bulletin July 2005
7. Lectured for 1 Day course, Introduction to Bridge Design
8. Construction and design of a 50m single span uhp ductile concrete composite road bridge
The Structural Engineer 89 (15/16) 2 August 2011 page 24-31 awarded the Husband Prize: The Husband Prize is named after Professor J Husband, an Institution President from 1937 to 1938. The Husband Prize is awarded for papers of merit related to bridges, published in The Structural Engineer during the session.
Yen Lei Voo, BE, PhD Dura Technology Sdn Bhd
Patrick C. Augustin, FIEM, PEng, FICE, CEng, FIStructE
Perunding FAISAL, ABRAHAM dan AUGUSTIN Sdn Bhd Consultants to Dura Technology Sdn Bhd
Thomas A. J. Thamboe, ANS, PMC, PJK, MIEM Endeavour Consult Sdn Bhd for Public Works Department, Negeri Sembilan, Malaysia.