I am pleased to announce that Kura Kura Bali is offering you an opportunity to ask the experts your burning questions!
We will be hosting a 45-minute webinar with a Q&A session on November 27th at 8:00 pm Eastern Time (New York). If you're in Bali, that's November 28th at 9:00 am.
Please submit your questions in advance during registration or by them directly to Kyla who will be moderating the discussion.
Andrew Potts, SVP Construction and Engineering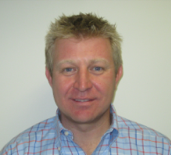 Mr. Potts has recently joined BTID as Senior Vice President. Mr. Potts has a mechanical engineering background and previously worked for Shimizu for 24 years. Mr. Potts has worked in Hong Kong, Vietnam and the U.S.A. working on multiple large scale projects. He has been assigned to Vice President Construction since 2013. Prior to that Mr. Potts held positions as General Manager of construction and as Project manager. Mr. Potts is responsible for the overall management of the Engineering and construction division of Bali Turtle Island Development and other group projects.
Andrei Rus, Senior Architect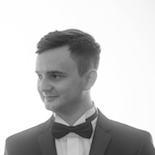 A seasoned professional with more than 12 years of experience in delivering large-scale international projects, from Europe to North America, Middle East, and Asia. Looking forward to making the world a better place through sustainable design. Andrei Rus is a Senior Architect with Kura Kura Bali. He started his training and career in Europe, working on a large variety of projects and programs. His professional path led him through all the sides of the business and built his experience working on international projects, from Europe to North and South America, Middle East and Asia. Prior to joining the company, he was the site-architect for the American International Contractors Inc. and was responsible for the architectural coordination of a large and distinctive project. Mr. Rus's passion for design excellence is equally matched by his strong beliefs for sustainable development.
Arnfinn Jacobsen, Group Specialist Economic, Business and Market Analysis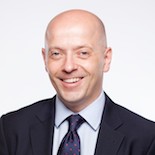 Arnfinn Jacobsen has a wealth of experience from European, US and Asian markets. Prior to joining PT Asia Idea (GTG) as Group Specialist Economic, Business and Market Analysis, he was Country Director - Indonesia at strategic advisory firm Asia Group Advisors. Previously, Mr. Jacobsen was Managing Partner at global public affairs consultancy Kreab Gavin Anderson in Washington DC from 2011 to 2014 and from 2005 to 2011, Mr. Jacobsen worked at communications consultancy Edelman in Jakarta. Mr. Jacobsen has also worked in New York and Oslo, Norway during his tenure at predecessor advisory firms. Mr. Jacobsen holds a Master of Science from London School of Economics and a Bachelor of Science from University of Oslo, Norway. He speaks English, Indonesian, Norwegian and German.