The Jack Brooks Foundation (JBF) turned to the crowd to source ideas on how to increase voter turnout. The foundation wants every election - including presidential, state, and local - to have high levels of voter participation and engagement. JBF is sponsoring the Help America Vote Challenge to gather your non-partisan ideas for how to improve voter turnout.

Join us on May 12th at 11am PT/2pm ET as HeroX sits down with The Jack Brooks Foundation and their winners to discuss their winning solutions. Reserve your seat here.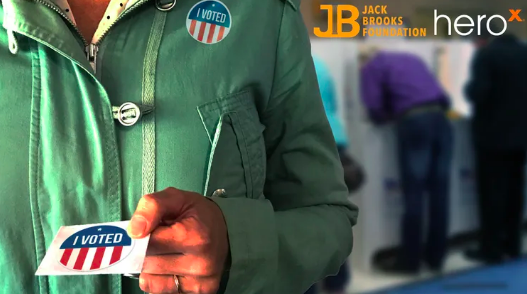 If you missed it, not to worry! Check out the recording here.