Did you know that the Space Poop Challenge has been covered by nearly 150 different media outlets around the world?  Maybe that's even how you found us!
We've compiled a list of some of our favorites in the Challenge Page's Press Section. 
From the looks of the Challenge Forum, many of you have been thinking hard about possible solutions.  Turns out even Trevor Noah and his Daily Show team at Comedy Central gave it some thought and came up with some... "creative" solutions.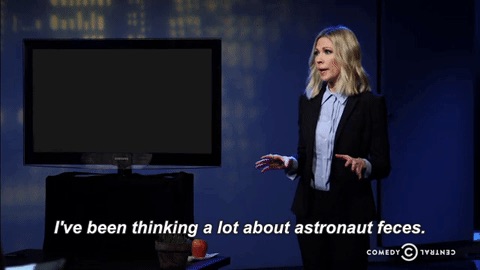 Don't forget to finalize your own creative entry and get it submitted before time runs out on December 20th!