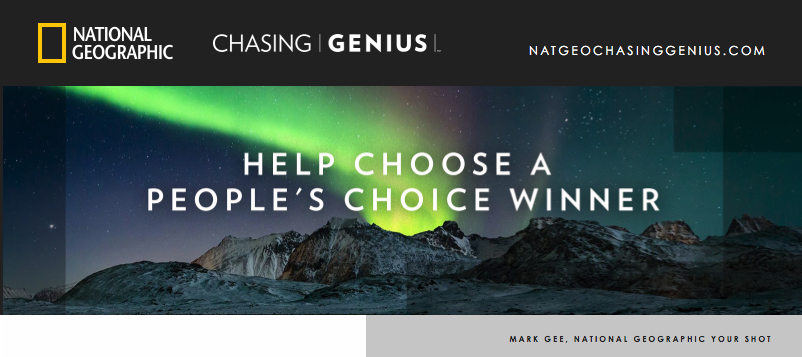 IT'S TIME TO VOTE
We received nearly 3,000 CHASING GENIUS ideas with the potential to help change the world. Of those, we've selected 45 finalists who are now in the running to win $25,000. One idea will be chosen to win in each category — Sustainable Planet, Global Health, and Feeding 9 Billion — by our judging panel. A fourth idea will be chosen by the CHASING GENIUS community — that's you — as the People's Choice winner.
HELP DECIDE THE CHASING GENIUS PEOPLE'S CHOICE WINNER NOW BY VOTING ON YOUR FAVORITE IDEAS.
Here's how:
Log in to CHASING GENIUS
Vote for the finalist idea or ideas that you think deserve to win
You can vote for each idea you love once per day, so after you vote today, make sure to come back again tomorrow. Voting will close on September 15 at 11:59 pm ET.