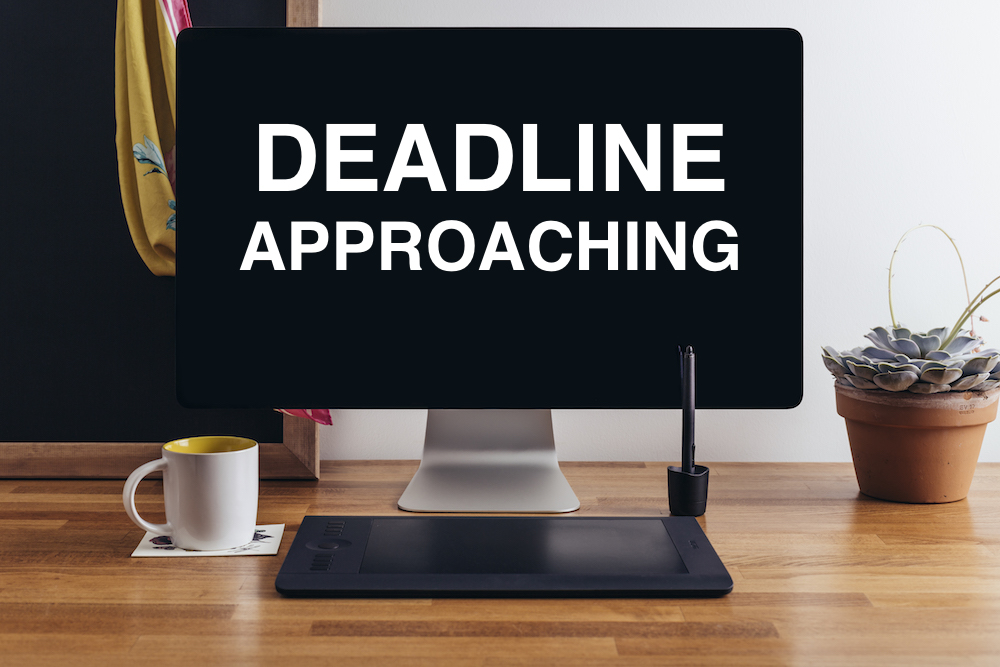 Time flies when you're working hard on a solution! And time is now of the essence to get those submissions in, because the deadline is in approximately one week!
That's right: Wednesday, May 3rd at 5:00pm EDT is your very last chance to submit your solution to the NIST Virtual Public Safety Test Environment Challenge.  

Here are a few tips for the coming week:
 
Don't wait until the last minute. A surge of users trying to submit right at the deadline time (5pm) could slow things down and cause a lot of frustration.
 
Ask questions with plenty of time to get an answer.  Scan over the whole submission form - is everything clear to you? If not, don't be afraid to ask! In fact, you can post your questions right in the comments section of this update if you like!
 
 Leave no field unfilled. Don't skip any fields on the submission form. Doing so can be an automatic disqualifier -- even if the rest of what you submitted is brilliant! Please, save everyone the regret and double-check for omissions! 
 
Have fun.  Make sure you're actually enjoying the process! Ultimately, it's really not just about winning the money. Just participating in an open innovation competition like this is a revolutionary act, so try not to get too caught up in the outcome. You're awesome just for being here.
Good luck to all of you!