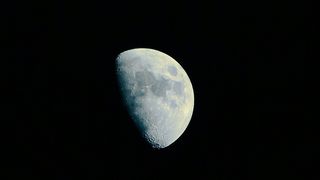 short description
Taken from by back garden. The idea is to show some of the detail on the terminator and on the Moon overall.
Tell us more about your Visual Art entry
The Moon is our nearest neighbour. Funny to think that she is waving goodbye all the time and leaving us without so much as a kiss goodbye. How will the loss of the tides affect the way that we live on earth?