The Net Load Forecasting Prize application deadline is March 27 at 3 p.m. ET! Don't miss your chance to share in the $600,000 prize pool and contribute to this important technology that will help us securely and reliably integrate large amounts of variable energy resources into the grid.
To enter, make sure you're logged in to the Net Load Forecasting HeroX page. Click "Begin Entry," and follow the prompts to enter information about your team, your concept, and your modeling techniques (see official rules for exact submission requirements).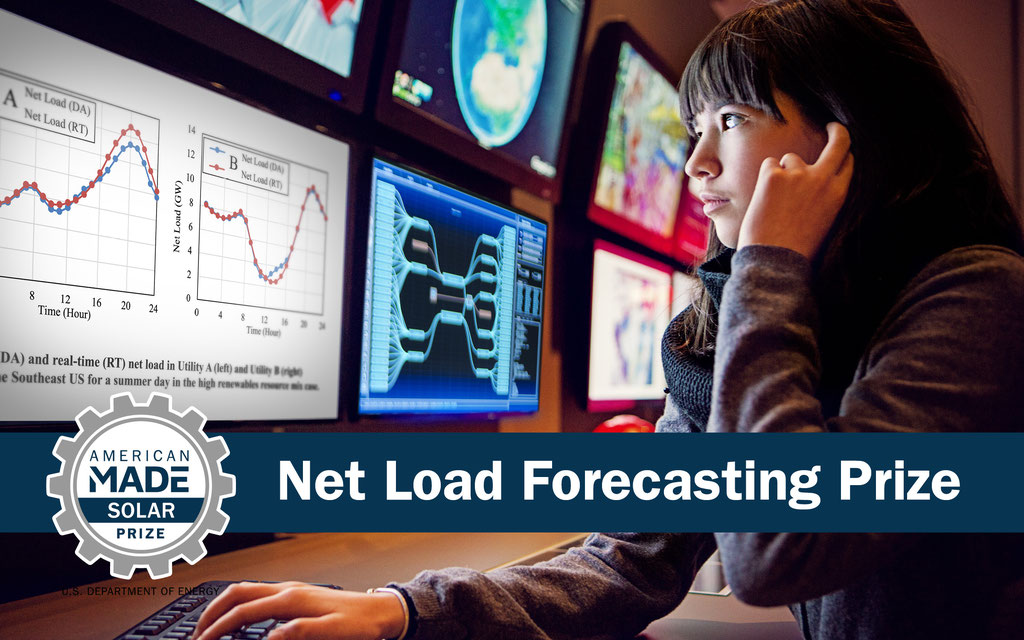 Once your submission is complete and your eligibility is verified, you will be asked to create a profile on the Solar Forecast Arbiter platform and participate in a "test week" (April 17–21), where you can get familiar with the platform and practice uploading forecasts ahead of the full evaluation period starting April 30.
As a reminder, the goal of the prize is to identify the best-performing probabilistic forecasting models; administrators anticipate awarding up to $600,000 in cash prizes to up to 6 teams—3 winners and 3 runners-up—depending on performance of the competitors.
Good luck! If you have any questions about the submission process or experience any technical problems, please post a question in the HeroX forum or email .
---