The leaderboard results are in, and three teams—and three runners-up—have taken home top honors and a share of a $600,000 prize pool!
More than 70 teams competed over the summer, using their self-developed solar forecasting models to create net load predictions for four locations across the U.S. Once the competition kicked off, teams submitted their forecast model results every day for 28 consecutive days to the Electric Power Research Institute's (EPRI's) Solar Forecast Arbiter platform, which compared teams' results to a benchmark forecast.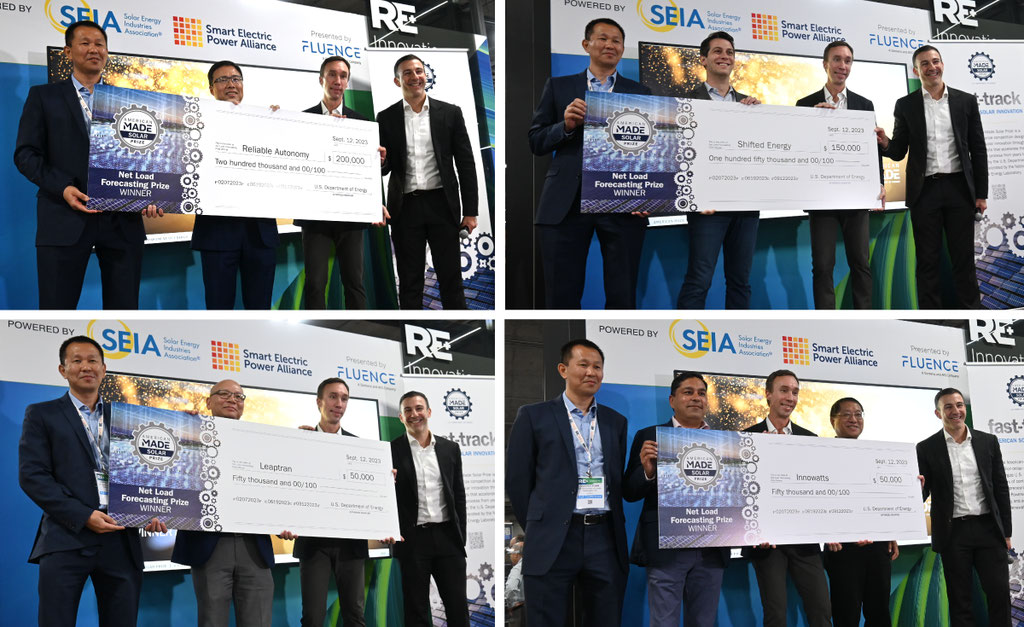 At the end of the test period, the following teams topped the leaderboard, and were announced as winners at the RE+ Conference on Sept. 12:
First place: Team Reliable Autonomy, Basking Ridge, NJ, awarded $200,000 (Represented by Garnet on the leaderboard)
Second place: Team ShiftedEnergy, Honolulu, HI, awarded $150,000 (Pearl)
Third place: Team Teraton Partners, San Francisco, CA, awarded $100,000 (Turquoise)
Additionally, these three runner-up teams received $50,000 each:
Team Leaptran, San Antonio, TX (Quartz)
Team Linear Intelligence, Apex, NC (Chrysocolla)
Team Innowatts, Houston, TX (Cuprite)
In partnership with EPRI, the U.S. Department of Energy's Solar Energy Technologies Office developed the Net Load Forecasting Prize as a method to incentivize innovators to develop probabilistic models that predict amounts of net load a day in advance. Being able to accurately predict the net load of an electric grid allows operators to better plan for optimized procurement of reserves and utilization of other dispatchable energy sources.
Congratulations to the winners and everyone who participated!