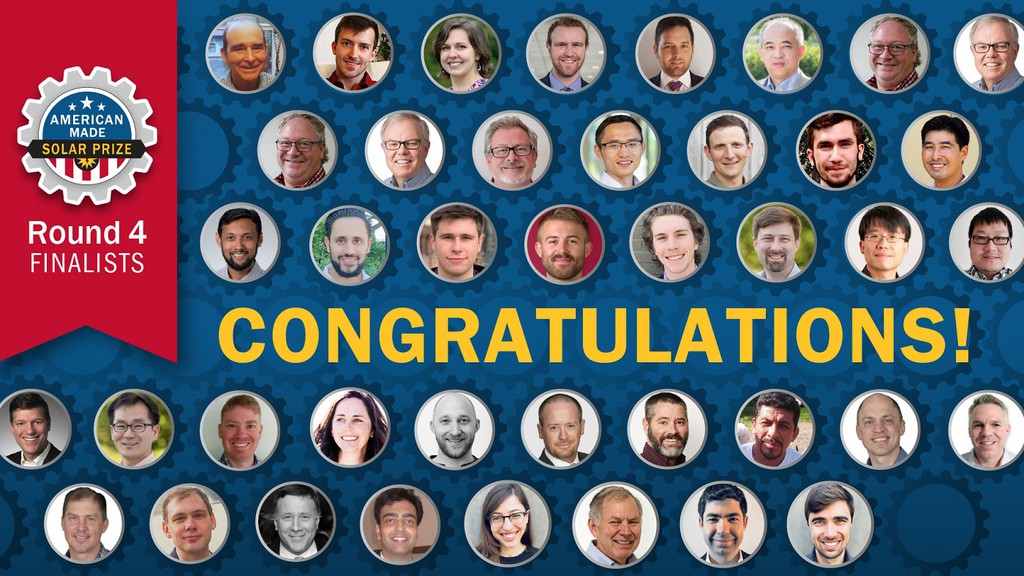 On Friday, April 9, the U.S. Department of Energy and National Renewable Energy Laboratory announced the 10 finalist teams that are moving forward in the Solar Prize Round 4. These teams were chosen for the considerable progress they've made since winning the Ready! Contest.
After months of diligent work and a competitive Set! Demo Day, these talented teams each received $100,000 in cash prizes and $75,000 in support vouchers to use at national laboratories and other partner facilities to continue advancing their innovation from proof-of-concept to prototype. The 10 finalist teams will now move on to compete in the final stage of the competition, the Go! Contest.
The Round 4 finalist teams are:
Congratulations, Round 4 finalists!
---